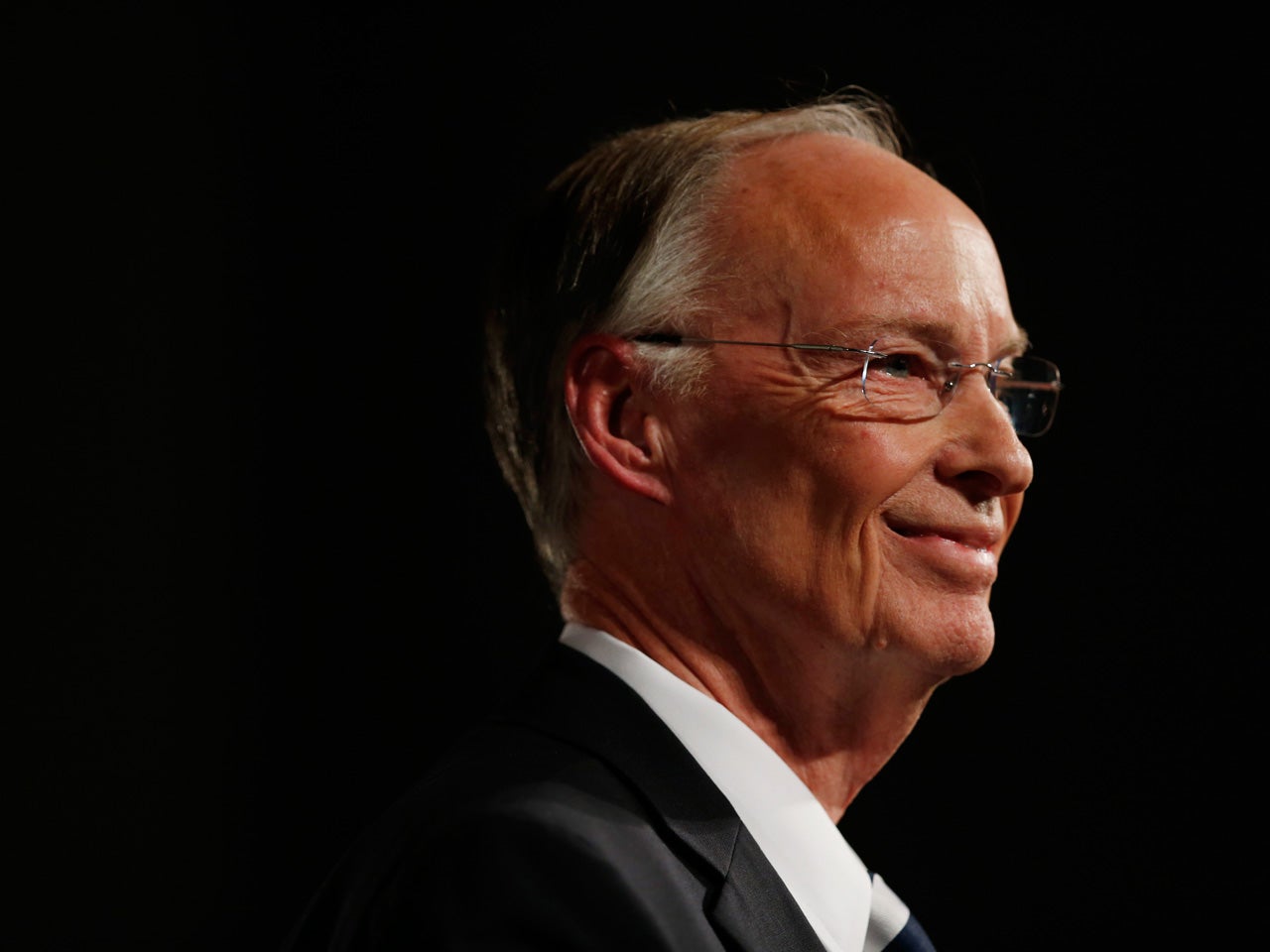 Impeachment hearings set to begin for Alabama governor
MONTGOMERY, Ala. -- Alabama lawmakers are beginning impeachment hearings Monday for Gov. Robert Bentley as they consider whether to try ousting the governor over accusations he used state resources to hide a relationship with a top aide.
Jack Sharman, the special counsel for the House Judiciary Committee, is scheduled to make his presentation to the committee as it begins a week of hearings that will culminate with a vote on whether to recommend Bentley's impeachment.
"Gov. Bentley directed law enforcement to advance his personal interests and, in a process characterized by increasing obsession and paranoia, subjected career law enforcement officers to tasks intended to protect his reputation," Sharman wrote in a report released Friday.
Bentley has struggled to shake off a scandal after recordings surfaced last year of him making romantic and sexually charged comments in 2014 to a top female aide before his divorce. He has acknowledged making personal mistakes but has denied doing anything illegal or anything that would merit removal from office.
"If the people want to know if I misused state resources, the answer is simply no. I have not," Bentley said in a Friday statement on the marble steps of the Capitol. He asked for unnamed people who he said were taking joy in exposing the embarrassing details of his personal life to stop.
The Alabama Republican Party on Sunday joined calls for Bentley to step down, with the party steering committee passing a resolution calling on Bentley to resign.
The Alabama Ethics Commission last week found probable cause that Bentley broke state ethics and campaign laws and referred the matter to the local district attorney for possible prosecution. One of the accusations against him centered on claims that Bentley sent both the state law enforcement secretary and his state security officer to try and track down the recordings.
Monday is also expected to bring another round of legal filings in the escalating tensions between the governor and the Republican-controlled Legislature. The Alabama Supreme Court asked for briefs on Bentley's claims that the proposed impeachment hearings don't allow him to adequately respond to the accusations. If the House votes to impeach Bentley, he will automatically be removed from his duties and can only be returned to office if acquitted in a trial-like proceeding before the Alabama Senate.
The state auditor for Alabama, Jim Zeigler wrote to the prosecutors in the case to ask that if a deal or plea bargain is struck with Bentley, that he be required to repay Alabama taxpayers for the cost of the investigating him.
"Alabama taxpayers have been paying for both sides of the Bentley investigations," Zeigler wrote. "Taxpayers were hit with costs of both the prosecution and the defense of Bentley. That is unconscionable."
Bentley, Zeigler suggested, could raise the money to repay taxpayers by returning to his prior job as a dermatologist.
Sharman last week released thousands of pages of documents and interviews he obtained. They included multiple text messages that Bentley sent the aide, such as "I sure miss you. I need you. I want you. You are the only one." The governor's then-wife, Dianne Bentley, was able to read the text messages because they also showed up on his state-issued iPad, which he had given the first lady. Dianne Bentley provided the messages to the committee.
The governor's former protection detail leader Ray Lewis also testified to the special counsel that Bentley directed him to meet with his son and tried to obtain the recordings. The former first lady's chief of staff also told the committee's special counsel that Bentley threatened her job because he believed she had helped his wife make the recordings.
Thanks for reading CBS NEWS.
Create your free account or log in
for more features.