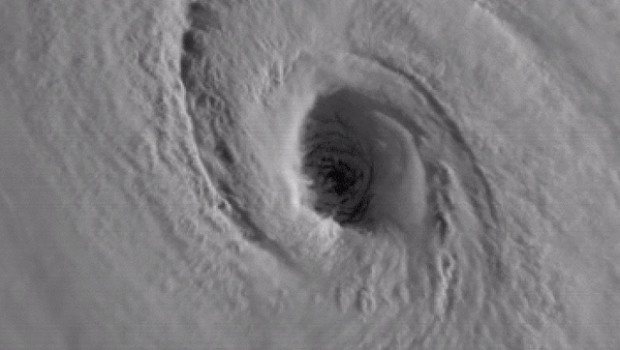 Hurricane Irma becomes most powerful storm ever recorded in Atlantic Ocean
Hurricane Irma strengthened to a Category 5 storm with winds up to 185 mph as it approaches the Leeward Islands of the northeast Caribbean, the U.S. National Hurricane Center announced Tuesday, making it the most powerful storm ever recorded in the Atlantic Ocean.
Four other storms have had winds that strong in the overall Atlantic region, but they have been in the Caribbean Sea or the Gulf of Mexico, where the usually warmer waters fuel tropical cyclones.
Hurricane Allen hit 190 mph in 1980, while 2005's Wilma, 1988's Gilbert and a 1935 great Florida Key storm all had 185 mph winds.
Experts say Irma's strength is a result of unusually warm water for that part of the Atlantic.
If it stays on the forecast track and reaches the Florida Straits, the water there is warm enough that the already "intense" storm could become much worse with wind speeds potentially reaching 225 mph, warned Kerry Emanuel, an MIT meteorology professor.
"People who are living there (the Florida Keys) or have property there are very scared, and they should be," Emanuel said.
Meanwhile, officials in the Florida Keys have issued evacuations ahead of Irma.
Monroe County spokeswoman Cammy Clark said that a mandatory evacuation for tourists will begin at sunrise Wednesday and an evacuation plan for residents will begin later that evening.
"For the Florida Keys, if you were to create the worst case scenario that is what we are looking at," Monroe County Emergency Operations Center Director Martin Senterfitt told CBS Miami. "We're emphatically telling people you must evacuate; you can not afford to stay on an island with a Category 5 hurricane coming at you."
Clark said government offices, parks and schools will close and there will be no shelters in Monroe County. The county's three hospitals are also beginning evacuation plans.
Thanks for reading CBS NEWS.
Create your free account or log in
for more features.