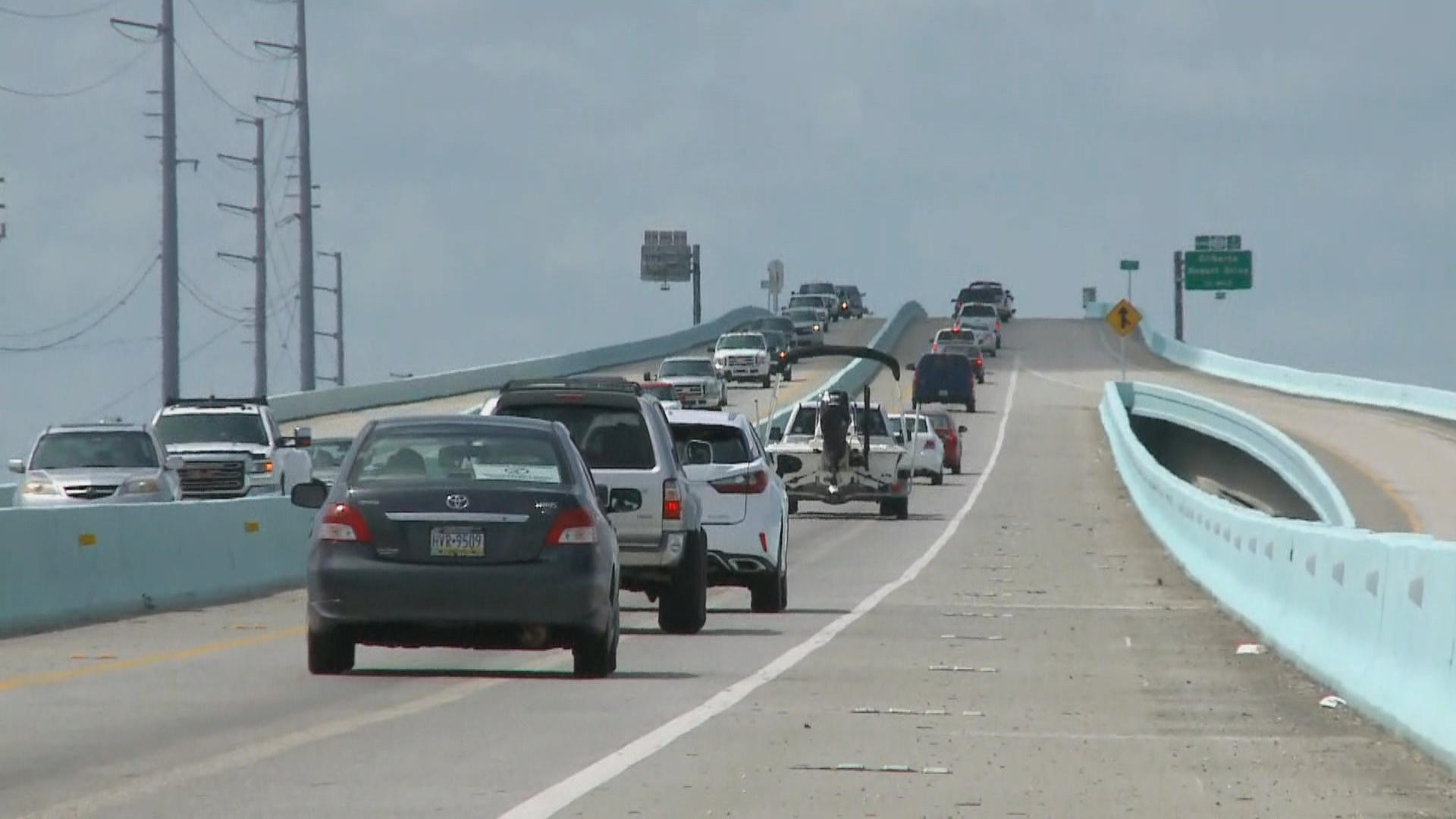 Florida Keys woman who hasn't evacuated in 51 years: "I'm not staying for Irma"
Hurricane Irma is expected to make a sharp turn toward Florida this weekend. Hurricane Wilma, 12 years ago, was the last big storm to hit Florida head-on. That Category 3 hurricane killed 23 people and caused around $20 billion in damage.While Irma is threatening all of the state, the low-lying islands of the Florida Keys could be swamped by a catastrophic storm surge.

Mandatory evacuations for tourists in the Florida Keys began Wednesday morning while evacuations for residents begins Wednesday evening at 7 p.m. There is only one road out of the Florida Keys, and traffic is backed up for miles.
"For the Florida Keys, if you were going to create the worst case scenario, that is what we are looking at," said Monroe County Emergency Management director Martin Senterfitt.
Elizabeth Prieto lives in the Keys. She is evacuating for the first time in 51 years.
"I've been through George, I've been through Andrew, and I've been through Wilma. But I'm not staying for Irma. No, not happening," Prieto said.
As Hurricane Irma sets its sights on South Florida, officials in the Keys are sounding the alarm.
"We're emphatically telling people you must evacuate, you cannot afford to stay on an island with a Category 5 hurricane coming at you," Senterfitt said.

Many are listening. People are boarding up their homes and businesses, filling up their gas tanks and getting out of town.
Florida Gov. Rick Scott also issued several urgent warnings Tuesday.
"Storm surge and extreme winds are the biggest concern right now," Scott said.
Storm surge is especially a concern in the Keys, which are, on average, about six feet above sea level. The surge during Hurricane Irma has potential to be more than nine feet high.
"We could be looking at wave heights that could literally put the ocean over the islands," Senterfitt warned.
The Key West International Airport will close Wednesday night and all commercial flights will be canceled until further notice. For those who decide to ride out the storm here in the Keys, officials say there will be no shelters anywhere in Monroe County.
Thanks for reading CBS NEWS.
Create your free account or log in
for more features.