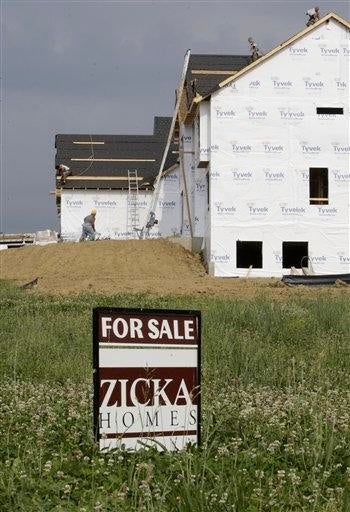 How To Tell A Good Dog Breeder
While good ol' mutts make great pets, some people want the predictability, characteristics, and cache of a particular breed. So where do you go to get a good purebred dog? A breeder.
But, cautions The Early Show's resident veterinarian, Debbye Turner, not just any breeder. It's as important to choose the right breeder as it is to choose the right dog, Turner says. And she has tips on finding a good one.
The first thing to do is ask your veterinarian, groomers, boarding kennels, and other pet owners who the reputable breeders are in your area. You could also try the local kennel club.
By all means, Turner says, do your homework. Know something about the breed you're interested in.
Visit the breeder's home or kennel. The premises should be clean and smell good. Avoid breeders who have large numbers of dogs and puppies kept in kennels or runs. This could be a puppy mill masquerading as a breeder.
Ask to see the whole litter and at least one of the parents. The animals should look healthy and well-fed, with no runny eyes or noses. The puppies or kittens should be sociable and outgoing. They shouldn't appear to be afraid of the breeder.
Ask lots of questions.
Turner says a good breeder should:
Be very knowledgable about the breed. The breeder should know all the standards of the breed, the temperament of the breed, and should patiently answer all your questions.
Ask you several questions about yourself, your lifestyle, and your family situation. The breeder may ask to meet your entire family. Good breeders want to make sure their animals are placed in loving, responsible homes. They will go to great lengths to ensure this.
Be concerned about the animal for a lifetime. They may ask you to sign a contract, specifying your responsibility in taking good care of your new dog. Expect a good breeder to follow up on how the animal is doing, even after you've taken the pet home. Answer questions, even after you've taken the pet home.
Keep puppies or kittens until they're at least 6 weeks old. (Actually, 8 to 12 weeks is preferable.)
Provide references. A good breeder will provide as many references as you ask for, willingly. It's also a good idea to ask for a veterinary reference, too.
Provide lots of information. They should provide all the needed information to register your dog with a breed club like the American Kennel Club or Cat Fancier's Association. Plus, they should provide information about raising, training, feeding and proper veterinary care.
Here's what you should ask.
What is the breeder's history and experience? You want to know how long the breeder has been breeding this particular breed. And is the breeder a member of a breed club?
Health history of the puppies and parents. Ask whether the parents been screened for typical diseases associated with their breed. Also ask what genetic diseases are prevalent in the breed. Plus, are the parents registered with the Orthopedic Foundation for Animals (OFA)? Have the puppies/kittens had their first round of vaccinations? Which ones? De-worming?
The temperament and characteristics of the breed. The breeder should be able to rattle off the typical characteristics of the breed, what type of family situation is best for this breed, whether the breed is good with small children, the elderly, etc.
Return/refund policies. The breeder should be willing to replace the puppy or kitten, or refund your money if any genetically-linked illness occurs at any time during the animal's life, or if the animal gets sick and dies soon after coming home with you. If, for any reason, you are not able to keep your pet, a good breeder will gladly take the pet back or help you find a new owner.

Turner also points out that purebred "papers" do not guarantee the health and longevity of the animal. This should not be the only standard you use to pick a dog.

A "USDA Inspected" breeder does mean good breeder, Turner points out. The USDA certification requires adherence to minimum standards, based on the Animal Welfare Act. The standards are largely intended for commercial breeding.

Your local shelter is also a good place to find a purebred dog. According to the Humane Society of the United States, 25 percent of dogs in shelters are purebred.

Pets featured on The Early Show:

All Creatures Great & Small
(914) 232-3623
Web site: www.animalagent.com

Breeder
Kevin Bergeson
Legacy Labradors
(845) 225-0534
E-mail address: Legacylabradors@rcn.com
Thanks for reading CBS NEWS.
Create your free account or log in
for more features.