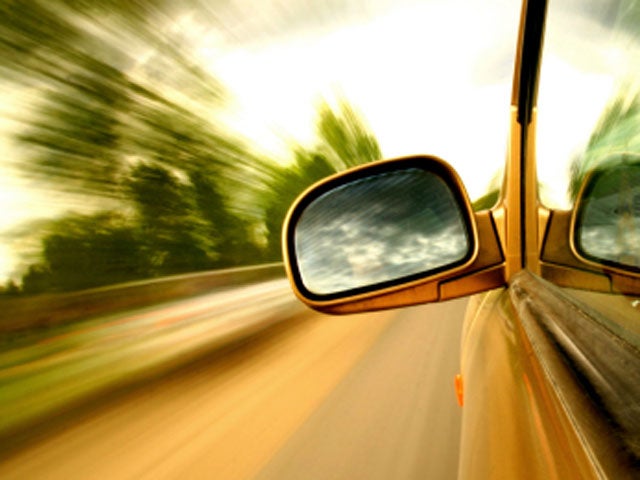 How to save on your teen's auto insurance
(MoneyWatch) Does the thought of your child behind the wheel of a car scare you? Well here's something else to think about: Adding a teen to your car insurance policy can increase your rates by 44 to 62 percent, according to a study by Insurance.com.
Unfortunately, teen drivers are involved in significantly more accidents than adults, so they cost much more to insure. And yes, many companies will charge you more to insure a son than a daughter because insurance companies have data that indicates male teen drivers are more risky drivers.
Here's some advice on managing car insurance costs for your teen driver:
For starters, it's usually cheaper to add your child to your current policy as an additional driver, instead of buying him an individual policy. This way, all of your discounts will be passed down to him.
When your teen driver goes away to college tell your insurer. If your child goes to school more than 100 miles away and doesn't take a car, you can usually get a big break on your premiums but still have coverage when he or she comes home to visit.
Some insurers offer better deals than others for teen drivers, so it's important to compare costs. An insurance company that offers the best rate for you may have some of the highest rates when you add a teenage boy to the policy.
If your teen driver has his own car, when he turns 18, it may then make sense for him to buy his own insurance policy. Prices will eventually go down as your teen gets older and has established a safe driving record.
Speaking of safety, insist that your teenager take a defensive driving course. This will not only save her life potentially, but will lower that big insurance premium.
Many insurers also offer a good student discount for teens earning at least a B average. Saving money AND encouraging good student performance?! What parent doesn't like the sound of that?
Finally, the type of car your teen drives also plays into insurance costs. Say no to sports cars or SUVs which are more prone to rollovers and typically cost more to insure. Instead, buy a car - new or used - with as many safety features as possible. Specifically, look for anti-lock brakes, and, if you can afford it, advanced air bags and electronic stability control.
Consumer Reports experts compiled a list of cars that are smart buys for a teen driver, such as the Chevrolet Malibu, Ford Focus, Honda Accord, and Volkswagen Jetta. While they may not all be your teen's dream car, they are likely to help keep a lid on your insurance costs, and most importantly, help keep your teen driver safe.
Thanks for reading CBS NEWS.
Create your free account or log in
for more features.