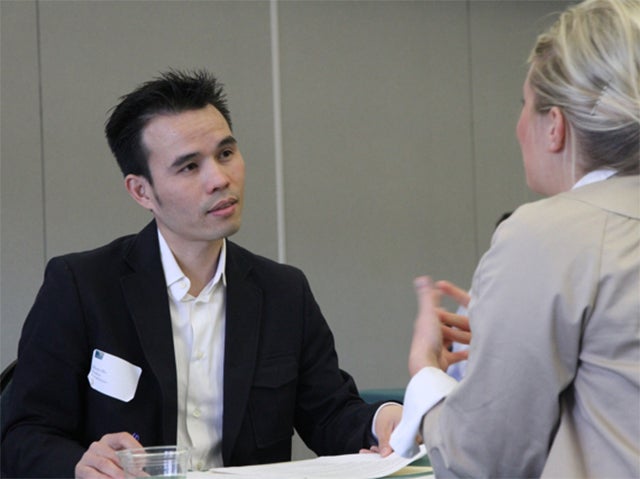 How to research a company before the job interview
(MoneyWatch) A smart job hunter arrives at a job interview equipped with knowledge that makes the whole interview process easier. Last week, for example, in my post "Avoid these subjects during a job interview," I wrote, "Don't ask anything you could have easily Googled."
Of course, that was shorthand for "make sure you do your online research about the prospective company before arriving at a job interview so you don't ask anything the interviewer would reasonably assume you could find out on your own." And indeed, you have a lot of resources at your disposal. Here's a rundown of the most common and fruitful resources you should investigate when preparing to go on a job interview.
Google. Yes, I'll include the most generic search resource on the list, because Google (or Bing, if you prefer) is a great way to track down not just general information about a company, but also news, corporate history and more.
Company website. This should be your first stop. Check out the customer-facing part of the site, and scan the press area, as well.
Corporate blogs. You should also read some of the more recent blogs, if the company blogs -- and note who wrote them. Depending upon what level you are interviewing for, you might even be interviewed by someone who write the corporate blog.
LinkedIn, Facebook, Twitter. Many companies have a strong social presence these days, and you can glean a lot about the company, its culture and how it thinks about its mission by seeing how they present themselves on social sites like Facebook and Twitter. Even better, LinkedIn is a treasure trove of corporate backgrounders.
Find out who's interviewing you -- and look them up. If a company doesn't don't tell you ahead of time, contact your hiring manager or HR and ask who you should expect to meet on the day of the interview. There's nothing confidential about that sort of info, and they'll probably share it without batting an eye. Equipped with names (and, ideally, titles) you can learn a little about these folks via LinkedIn, Twitter and other sites. Learn a little about who they are, what they do at the company and if you have anything in common.
Photo courtesy of Flickr user bpsusf
Thanks for reading CBS NEWS.
Create your free account or log in
for more features.