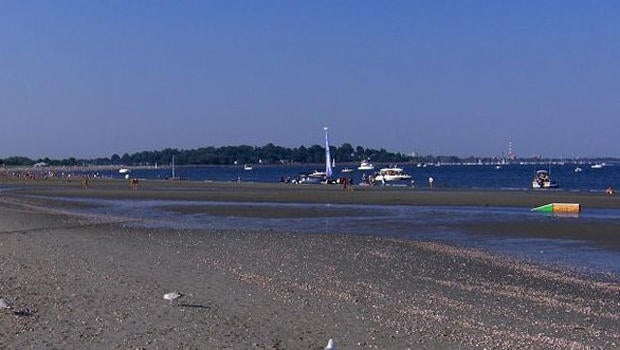 How to get your company to offer Summer Fridays
Summer Fridays. They're a seriously beloved seasonal perk for those who have them, and a point of jealousy for those who don't.
I enjoyed cutting out early at at the end of the week when I was a staff editor, before going freelance. And, of course, I can now institute them for myself (when I'm not on deadline).
But for many companies that downsized during the recession, all hands are needed on deck, all week -- or so management thinks. My experts say that in reality, giving someone a half day on Friday can make them more efficient all week -- and even all year -- long.
First, they help beat burnout. Friday afternoon is clearly the least productive time in the week, when employees are both physically exhausted and mentally already at happy hour. "The extra time away from the office makes you more refreshed and eager to work come Monday," say J.T. O'Donnell, CEO of Career HMO.
Second, they prevent procrastination by eliminating it as an option. "It's amazing how much better people get at time management when they have a 4-day work week," says O'Donnell. If you have 5 days to do something, you'll take 5. If you have 4...well, you get the point.
If you're dying to leave earlier on Friday but your boss isn't quite on board, try spelling out all the details in a memo. "Calculate staffing needs and present a plan which gives every employee at least one summer Friday a month between June and September," says Meghan M. Biro, founder of TalentCulture, LLC.
Point out that productivity won't be affected so there isn't a downside for the company. "Odds are not many calls come in on Friday afternoons, especially in the summer (even clients go to the beach)," says Biro.
If your company is still on the fence about freeing up your Friday afternoon, even if it won't cost them anything, emphasize the added value in terms of employee appeal and retention. "Compare the cost of the time off with the cost of a raise, or a new laptop, or faster broadband, and point out how cost-effective it is," says Biro. "[Point out that it] will be a big draw for prospective employees, who will see it as a sign of a healthy workplace culture."
Finally, be flexible with your particular manager or HR department. Do they need you to make the time up by coming in a half hour early Monday through Friday? Do you need to rotate Summer Fridays among team members? Particularly at a smaller company, summer schedules can be custom-made to work for both employee and employer.
Then, once you get your Summer Friday, use it wisely, whether to beat traffic to the beach or just catch up on doing absolutely nothing (preferably, with a cold beverage in your hand and the sun on your face), and resist the urge to simply work from home, which won't help you reap the benefits of your half-day off.
Do you have Summer Fridays or do you want them? Sign in below and share.

http://www.twitter.com/mwonthejob
More on MoneyWatch:
Thanks for reading CBS NEWS.
Create your free account or log in
for more features.