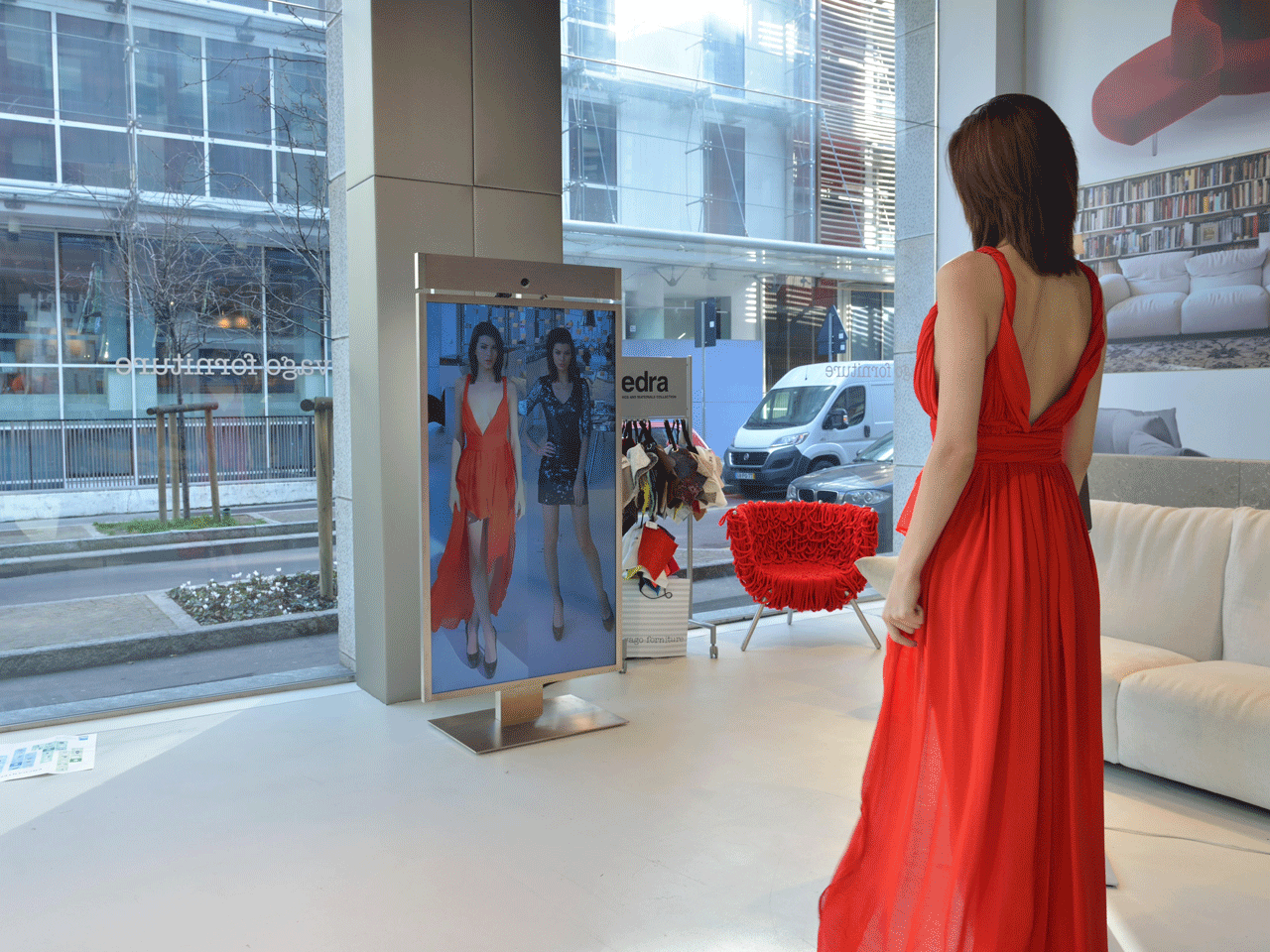 ​How "smart mirrors" are boosting clothing sales
Fitting rooms haven't exactly kept up with the times. Many are dingy, with bad lighting that makes almost anyone look worse for wear.
But a new twist on the old fitting room basic is changing the way people shop for clothing, with upscale retailers finding so-called "smart mirrors" are actually boosting sales. The mirrors take videos and photos of shoppers in new outfits, allowing the consumers to compare side-by-side images of which ensemble is most flattering.
Neiman Marcus, for one, is testing smart mirrors from maker MemoMi in three locations: Walnut Creek, California; San Francisco and Willow Bend, outside of Dallas. The mirrors, which were developed in a top-secret innovation lab in Dallas, are located out on the selling floor, rather than inside the dressing rooms, because of concerns about privacy. Customers have had a very positive response, which is helping to improve engagement with consumers, said spokeswoman Mimi Sterling.
The new spin on the mirror comes as retailers increasingly are competing with online rivals for consumers' wallets. MemoMi's MemoryMirror was designed to combine aspects of online shopping with real-world visits to stores. The mirrors capture a 360-degree image of what an outfit looks like. Customers then use hand gestures to browse different views captured by the mirror, as well as make side-by-side comparisons.
They can also email to friends or post their images to social media, in order to get feedback. For people who are shopping alone, that could prove invaluable.
Other retailers that are testing out new fitting room tech include Nordstrom and designer Rebecca Minkoff, according to The Associated Press. Those stores are using radio frequency identification that will allow customers to look at a catalogue, then indicate which items they want to try on. The sales clerk then texts the shopper when the clothes are ready to try on in the fitting room. Rebecca Minkoff CEO Uri Minkoff said the technology is increasing the number of items shoppers purchase by 30 percent.
The new technology is raising concerns about data usage, however. MemoryMirror gathers anonymous and opt-in data on demographic information, giving stores "an opportunity to know customers better," according to the company. The smart mirrors at Neiman Marcus gather only information on gender and age, and all the data is anonymous.
"One assumes that the mirror is not looking back at me unless you are in a fairytale," Nuala O'Connor, president & CEO of nonprofit Center for Democracy & Technology, told The AP. "People love new technology as long as they are aware of what is happening to them and have control of their data."
Thanks for reading CBS NEWS.
Create your free account or log in
for more features.