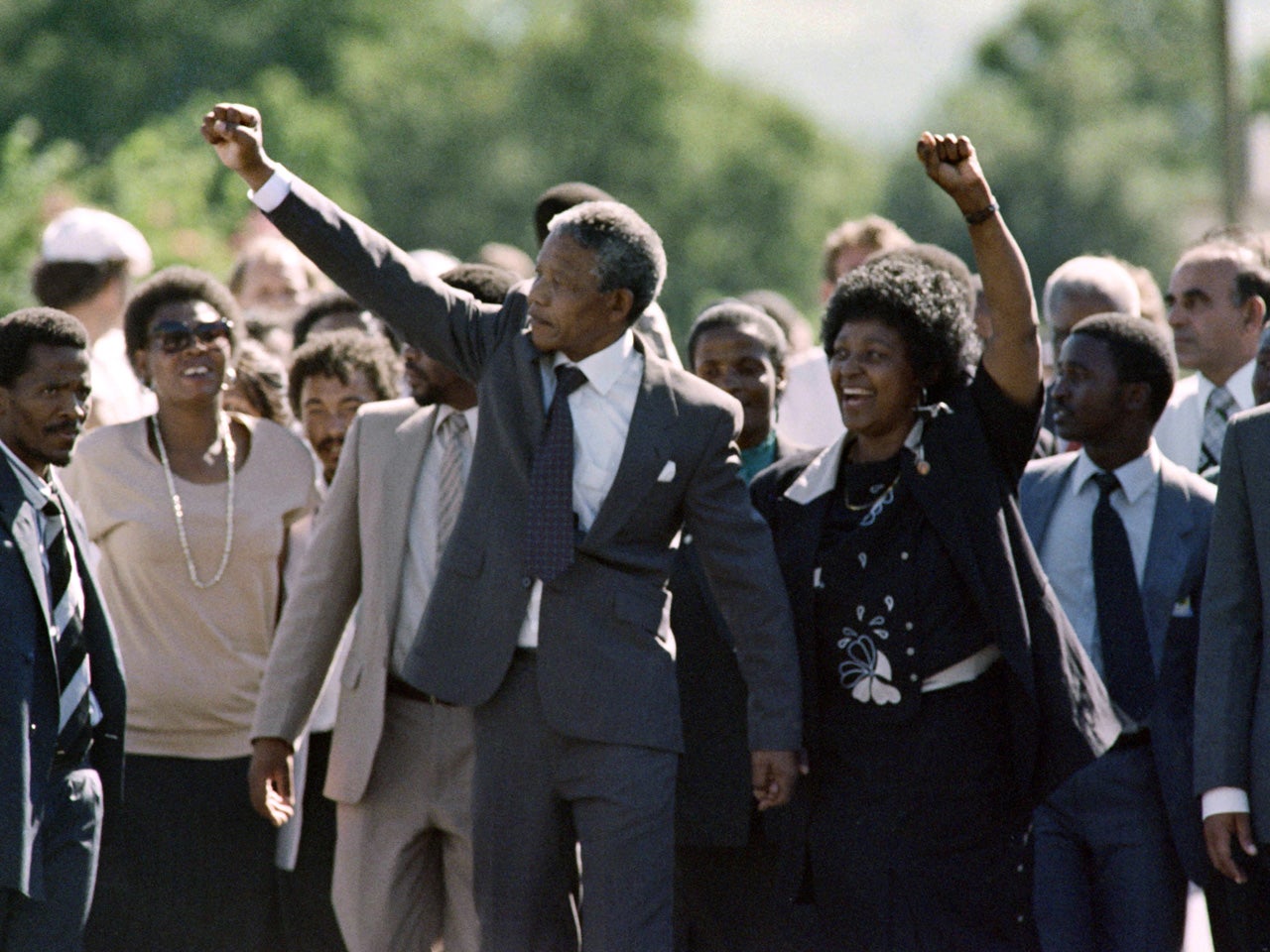 How Nelson Mandela became the man we knew
(CBS News) People across South Africa and around the world are honoring Nelson Mandela this weekend, in spontaneous and emotional outpourings that are as much a celebration of Mandela's life as an expression of grief -- bringing home the accomplishments of the remarkable man who died this past week at age 95 after a lifetime of struggling for justice. Our Cover Story is reported by Martha Teichner:
If he harbored any anger or bitterness, he hid it well, behind the famous smile that disarmed even his enemies.
"The time for the healing of the wounds has come," he said. "The moment to bridge the chasm that divides us, has come."
And in that moment, Nelson Mandela -- smiling his reassuring smile -- became the healer of wounds in South Africa, the bridge across the chasm between blacks and whites divided by apartheid. That is his legacy.
"He spoke about forgiveness, about reconciliation, and we owe him an enormous debt," said Archbishop Desmond Tutu, also a titan of the anti-apartheid movement.


"If someone had come up to him and said, 'You are quite glib, I mean, you talk about forgiveness, you have not suffered,' all he has to say is, 'Twenty-seven years.'"

Seeing him as his nation's beloved former president, it's easy to forget the Nelson Mandela who spent twenty-seven years in prison, most of them on Robben Island, South Africa's Alcatraz. Conditions were grim.

"The work, especially at the quarry with pick and shovels, was very difficult at first -- every day we had bleeding hands and blisters," said Ahmed Kathrada, one of the seven other political prisoners sentenced with Mandela.

"Anything that infringes on your dignity you resisted," said Kathrada. "So the warders at that time were instructed to do everything possible to break our morale."

They failed, and Mandela slowly won them over.

Rick Stengel, the editor of Time magazine who helped Mandela write his autobiography, said, "Prison made the Nelson Mandela we know today. I asked him the question; he said, 'I came out mature.'

"The young man who went into prison was hot-headed, tempestuous, self-involved, not anything like the Nelson Mandela who emerged. Prison burned all of those excesses away."

But who wouldn't have started out hot-headed and angry, given what the young Mandela -- and other non-white South Africans -- had to live with?

Apartheid became law in South Africa in 1948. Blacks had to carry passes. They couldn't live or travel where they pleased, or vote. The good jobs were reserved for whites.

Dissenters could pay with their lives.

In March 1960, the South African police fired on demonstrators in the township of Sharpeville; 69 were killed, most of them shot in the back. Nelson Mandela was a rising star in the ANC, the African National Congress, which until the so-called Sharpeville Massacre had advocated only peaceful protest.

"There are many people who feel that it is useless and futile for us to continue talking peace and non-violence against a government whose reply is only savage attacks on an unarmed and defenseless people," Mandela told an interviewer in 1961.

Mandela was one of those people. He founded the armed wing of the ANC. Considered a revolutionary, he was put on trial for sabotage and conspiracy. His defense was a defiant 4 1/2 hour speech that ended this way: "I have fought against white domination, and I have fought against black domination."

The ideal of a democratic and free society, he went on, "if needs be it is an ideal for which I am prepared to die."

He expected to be hanged. Instead, he was sentenced to life in prison. But even locked up, Nelson Mandela was considered a terrorist by the South African government, which would jail some for wearing a T-shirt, or carrying a sign.




International pressure to end apartheid and free Nelson Mandela was intense. The star-studded rock concert held in London in 1988 in honor of his 70th birthday was seen on television by hundreds of millions of people in more than 60 countries -- but not in South Africa.


Subjected to stiff economic sanctions, regarded as a pariah nation, South Africa finally got the message.

And so it was on Sunday, February 11, 1990, Nelson Mandela walked free, his wife, Winnie, at his side.

Black South Africa erupted into an orgy of celebration.

Looking back, they were amazing scenes, but the really astonishing pictures came four years later, in 1994, when whites stood with blacks in line, together, to vote in South Africa's first non-racial election -- to elect Nelson Mandela president.
"He wins them over, he seduces them," said journalist John Carlin, whose book, "Playing the Enemy," was made into the movie, "Invictus."

There is no better example of how he seduced all races than the day South Africa beat New Zealand in the 1995 rugby World Cup final.

"For the first time ever, both black and white South Africans wanting one common goal, which was for the team to win," said Carlin.

Rugby had been the white man's sport -- the green jersey a potent symbol of apartheid for blacks. But here was South Africa's first black president being cheered as he walked onto the field wearing one.

"It was the moment when white South Africa crowned Mandela king, and to have achieved that is, I think, one of the great political achievements of all time," said Carlin.

He came out of prison an old man in a changed landscape, starting over. What gave him the will to become a statesman, a Nobel Prize winner, the friend and confidant of world leaders?

The price was high. His marriage to Winnie ended in divorce, and he was father to his country, not to his own children.

"He understood that sacrifice," said Stengel. "And I think it was a great sacrifice because he truly loved children. It was something that basically was denied him for 27 years."

Mandela was godfather to one of Rick Stengel's children.

Late in life, Nelson Mandela began making up for lost time. He married again, and surrounded himself with children -- so why not remember him this way -- not only wasting away for months? Why not remember him smiling his radiant smile for his own pleasure?
Thanks for reading CBS NEWS.
Create your free account or log in
for more features.