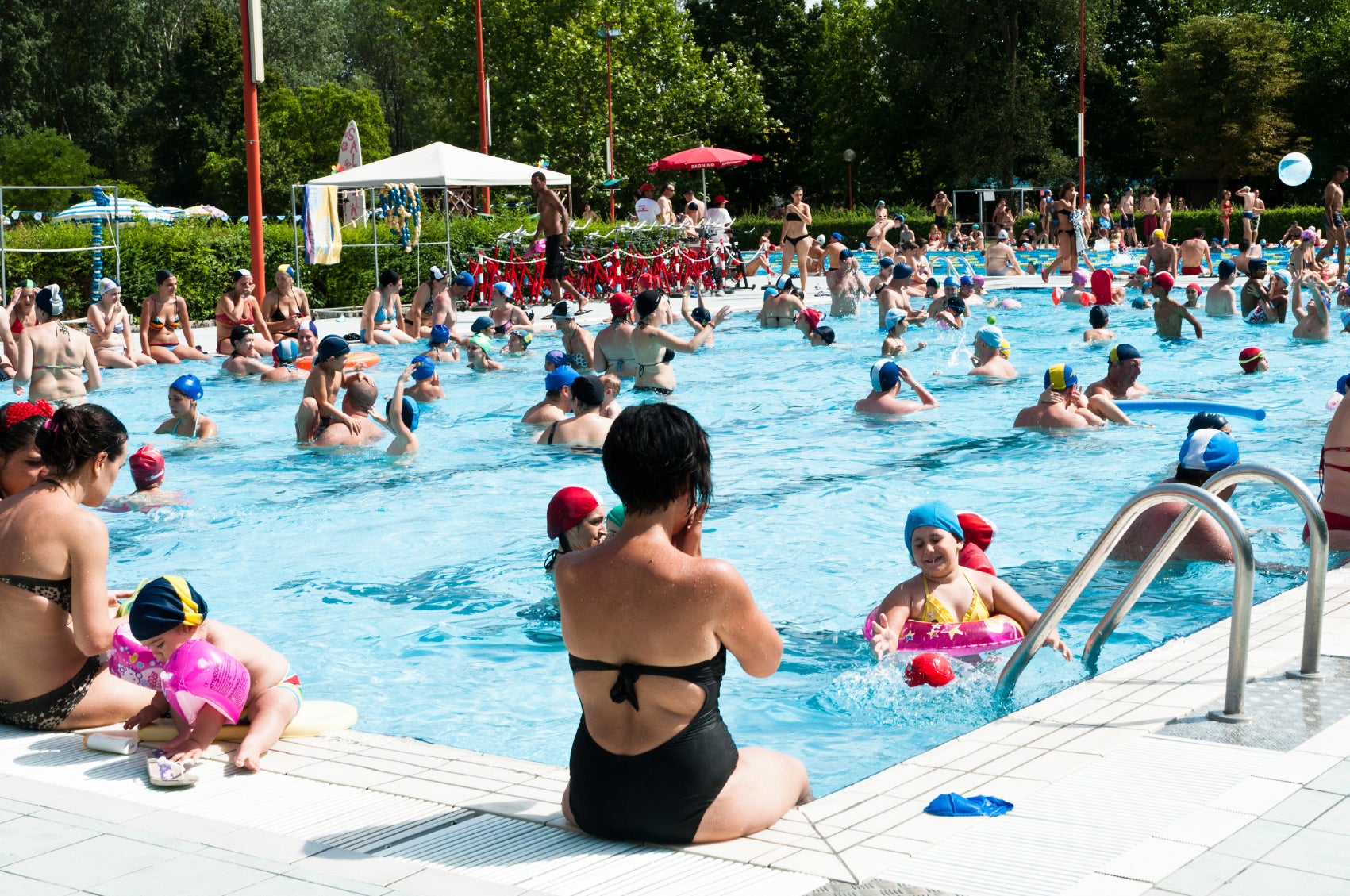 How much urine is in a swimming pool? Study finds disturbing answer
Canadian researchers have answers to a question you might regret asking: How much urine is in a typical swimming pool?
Using the presence of acesulfame-K (ACE), a widely consumed synthetic sweetener, as a marker for urine detection, the researchers tested ACE concentration over three weeks in two different-sized pools.
Based off the average levels of ACE detected, researchers estimated that one 220,000 gallon pool -- which is about one-third the size of an Olympic swimming pool -- had an estimated urine volume of 75 liters. A smaller 110,000 galloon pool had an estimated urine volume of 30 liters.
The researchers also tested 250 samples from 31 pools and hot tubs from two unnamed Canadian cities. ACE was present in all samples. In the most egregious samples, ACE concentrations were 570 times greater than regular tap water.
Testing for ACE was a useful technique for researchers because the substance leaves a trail behind it. Used in lots of prepackaged foods, ACE is not metabolized by humans and is completely absorbed and excreted exclusively in urine.
The study was published Wednesday in the journal Environmental Science & Letters.
While the findings do have a gross-out factor, the research is not simply about fear-mongering. The authors say urine in swimming pools is a "public health concern."
Although they note that urine itself is sterile, nitrogenous organics in urine can react with disinfectants like chlorine in swimming pools to form volatile and irritating compounds. Exposure to these volatile compounds in indoor swimming facilities can lead to eye and respiratory irritation and has even been linked to asthma, the researchers say.
Health hazards in pools are a significant concern for the U.S. Centers for Disease Control and Prevention. Each year, thousands of public pools, hot tubs, and water playgrounds across the country are forced to close due to serious health and safety violations, including improper pH levels (critical for killing germs), according to the CDC.
Thanks for reading CBS NEWS.
Create your free account or log in
for more features.