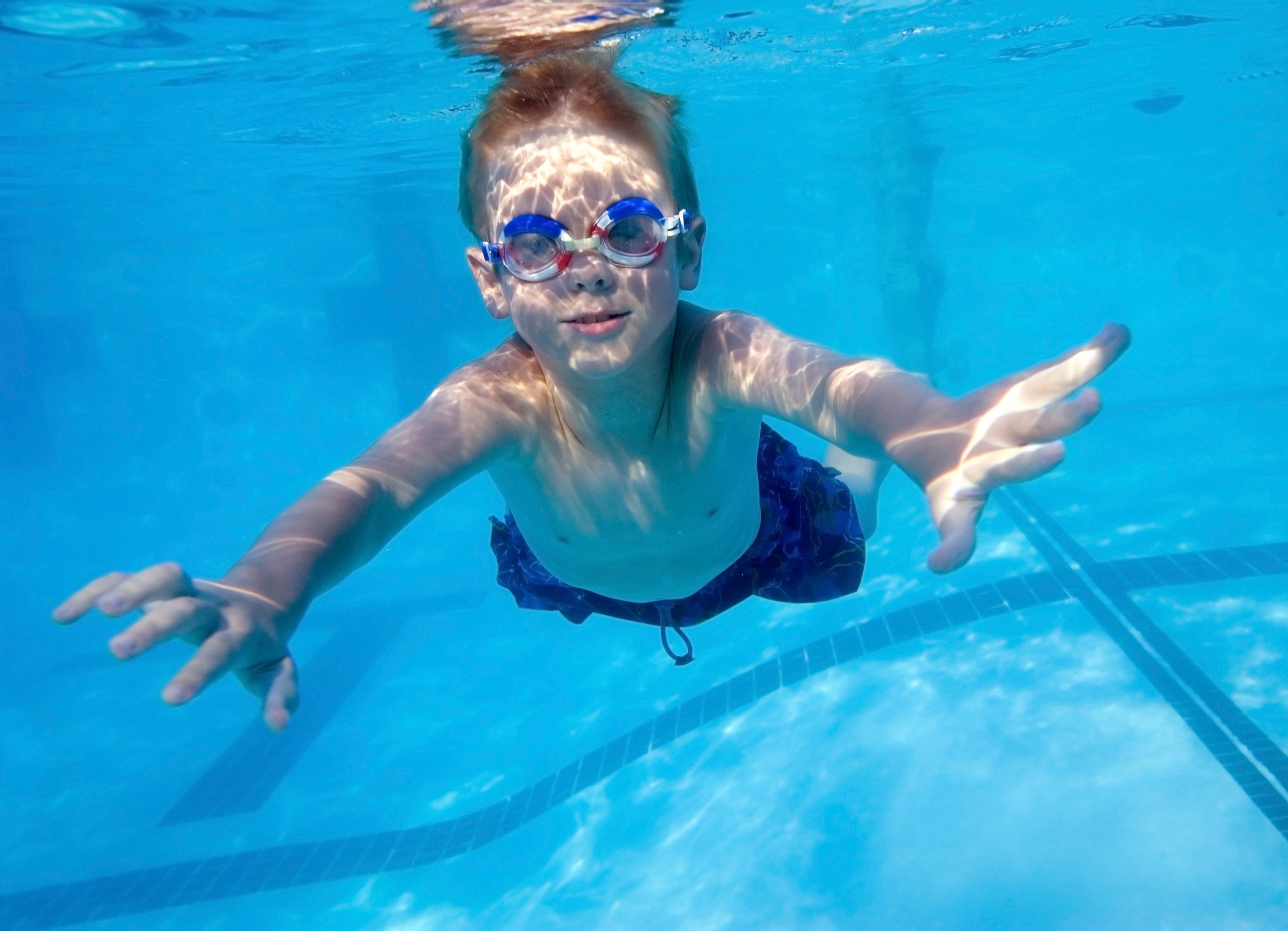 Alarming number of public pools cited for health violations
With summer around the corner, U.S. officials have a warning for Americans who will inevitably be looking for ways to beat the heat: some public pools may pose a serious health hazard.
Each year, thousands of public pools, hot tubs, and water playgrounds are forced to close due to serious health and safety violations, including contamination problems that could make people sick, according to a report from the Centers for Disease Control and Prevention released today.
While officials note they do not want to discourage Americans from enjoying swimming, which is an extremely healthy form of exercise, they say the public should be aware of the issues and do their part in keeping public pools safe.
"No one should get sick or hurt when visiting a public pool, hot tub, or water playground," Dr. Beth Bell, director of CDC's National Center for Emerging and Zoonotic Infectious Diseases, said in a statement. "That's why public health and aquatics professionals work together to improve the operation and maintenance of these public places so people will be healthy and safe when they swim."
For the report, the CDC collected data in the five states with the most public pools and hot tubs -- Arizona, California, Florida, New York, and Texas -- in 2013. They reviewed over 84,000 routine inspections of nearly 50,000 public pools, hot tubs, and water playgrounds.
The results showed that almost 80 percent of all inspections identified at least one violation, with 1 in 8 inspections resulting in immediate closure because of serious health and safety problems.
The highest proportion of closures were in "kiddie" or wading pools, with 1 in 5 needing to be shut down.
The most common violations reported were related to improper pH levels (critical for killing germs), lack of safety equipment, and inadequate disinfectant concentration.
According to the report, contamination commonly occurs when people suffering from diarrhea go swimming or when fecal matter rinses off children in the pool. Swim diapers do not prevent feces, urine, or infectious pathogens from contaminating the water, the authors note.
Officials say the public can do their part by avoiding getting into the pool they are suffering from diarrhea, and for parents to check children's diapers and take them for regular bathroom breaks every hour.
Pool goers can also use a test strip -- available at most pool-supply stores -- to determine if the pH and free chlorine or bromine concentration are correct. The CDC recommends the following levels:
Free chlorine concentration of at least 1 ppm in pools and at least 3 ppm in hot tubs/spas.
Free bromine concentration of at least 3 ppm in pools and at least 4 ppm in hot tubs/spas.
pH of 7.2-7.8.
Swimmers should also check that drain covers appear to be secure and in good repair and confirm that a lifeguard is on duty.
If you find any problems, avoid getting into the water and tell someone in charge so the problems can be fixed.
"Environmental health practitioners, or public health inspectors, play a very important role in protecting public health. However, almost one third of local health departments do not regulate, inspect, or license public pools, hot tubs, and water playgrounds," said Dr. Michele Hlavsa, chief of CDC's Healthy Swimming Program. "We should all check for inspection results online or on site before using public pools, hot tubs, or water playgrounds and do our own inspection before getting into the water."
Thanks for reading CBS NEWS.
Create your free account or log in
for more features.