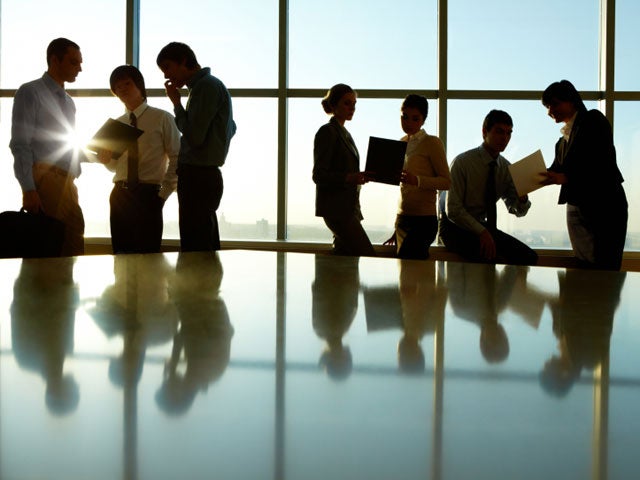 How much do useless meetings cost?
Bad meetings -- ones that lack an agenda, rat hole on irrelevant topics, end without decisions and serve as platforms for managers who fail to follow up with action items -- are something of a cliche. Everyone knows about them, at least on a qualitative level, but few managers step up to solve the problem.
One reason for that is no one thinks about the real-world costs associated with bad meetings. No one has actual metrics and statistics. Here are a few to ponder -- and possibly to show your boss.
According to Get a Klu, a consulting firm that provides corporate coaching and training, professionals lose 31 hours per month to unproductive meetings. That's four work days each month. Klu also suggests that of the 11 million meetings that occur in the U.S. every day, half the meeting time is actually wasted.
That's not all. Wolf Management Consultants asserts that 73 percent of professionals admit to doing unrelated work in meetings and 39 percent even dozed off in meetings.
These are interesting statistics and help frame conversations about focusing attention on wasteful and unproductive meetings. But there are tools you can use to zero in on exactly how wasteful your meetings actually are.
Check out Meet or Die, for example, where you can plug in some details about a meeting and get an estimated cost. Just enter your company's name and industry (the data is anonymous) and when you select job titles of attendees sitting around the table, the site tells you how much money is tied up in the meeting as opposed to out in offices getting actual work done.
If you want something even easier to manipulate, try MeetingCalc, a 99-cent iPhone app that lets you specify how many people are in the room and what the average hourly rate is of the attendees. What you get is a running total of the cost of the meeting, considering all of the folks attending.
Between generalized statistics and some targeted cost estimates for real-world meetings, you should have the ammunition you need to help your team, division or company put some attention on conducting smarter and more effective meetings.
Thanks for reading CBS NEWS.
Create your free account or log in
for more features.