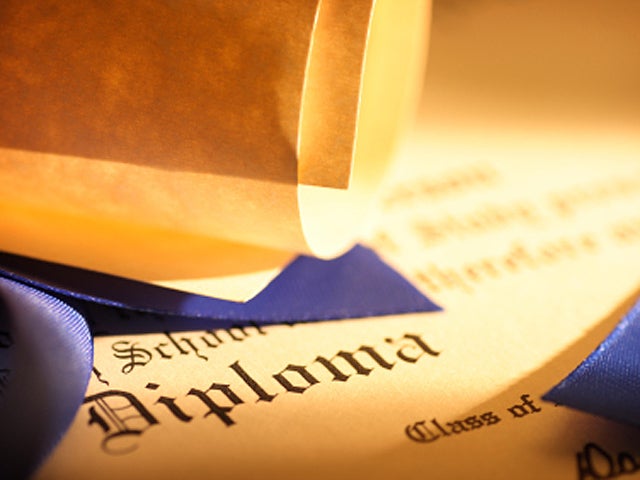 How many of us are college grads?
(MoneyWatch) Back in 2010, President Obama announced his goal that the United States would reemerge by 2020 as the nation with the highest percentage of college grads in the world.
Is the country making any progress in reaching this goal?
Just barely.
The Lumina Foundation released a report on graduation rates on Monday that shows that the percentage of college graduates with either a two-year or four-year degree inched up from 38.1% in 2009 to 38.3% a year later. In comparison, Russia, which enjoys the highest college grad rate in the world, can boast that 55.5% of its adults possess college degrees.

Among Americans, ages 25 to 34 years of age, the number of adults with college degrees grew from 39.0% in 20009 to 39.3% the next year.

At this rate, Obama's goal will fall short. The Lumina Foundation, which has made increasing grad rates one of its priorities, estimates that if the nation's current rate of producing college graduates continues growing at such a modest rate, only 47% of adult Americans will hold a degree by 2025.
How educated are Americans?

From the new Lumina study, here is the break down of education attainments in the United States:

Graduation Score Cards

Some states are in a better position than others to meet the graduation goal including some in the Northeast and upper Midwest. In Massachusetts, for instance, 50.5% of adults from 25-64 hold at least a two-year degree while New Hampshire, New Jersey, Connecticut, Minnesota and North Dakota (a state that's sunk a lot of money into higher-ed) are about five percentage points behind Massachusetts. You can find graduation rate attainment for any state by clicking here.
Who is graduating from college?

Asians have fared better than any other groups in obtaining a college education.

Thanks for reading CBS NEWS.
Create your free account or log in
for more features.