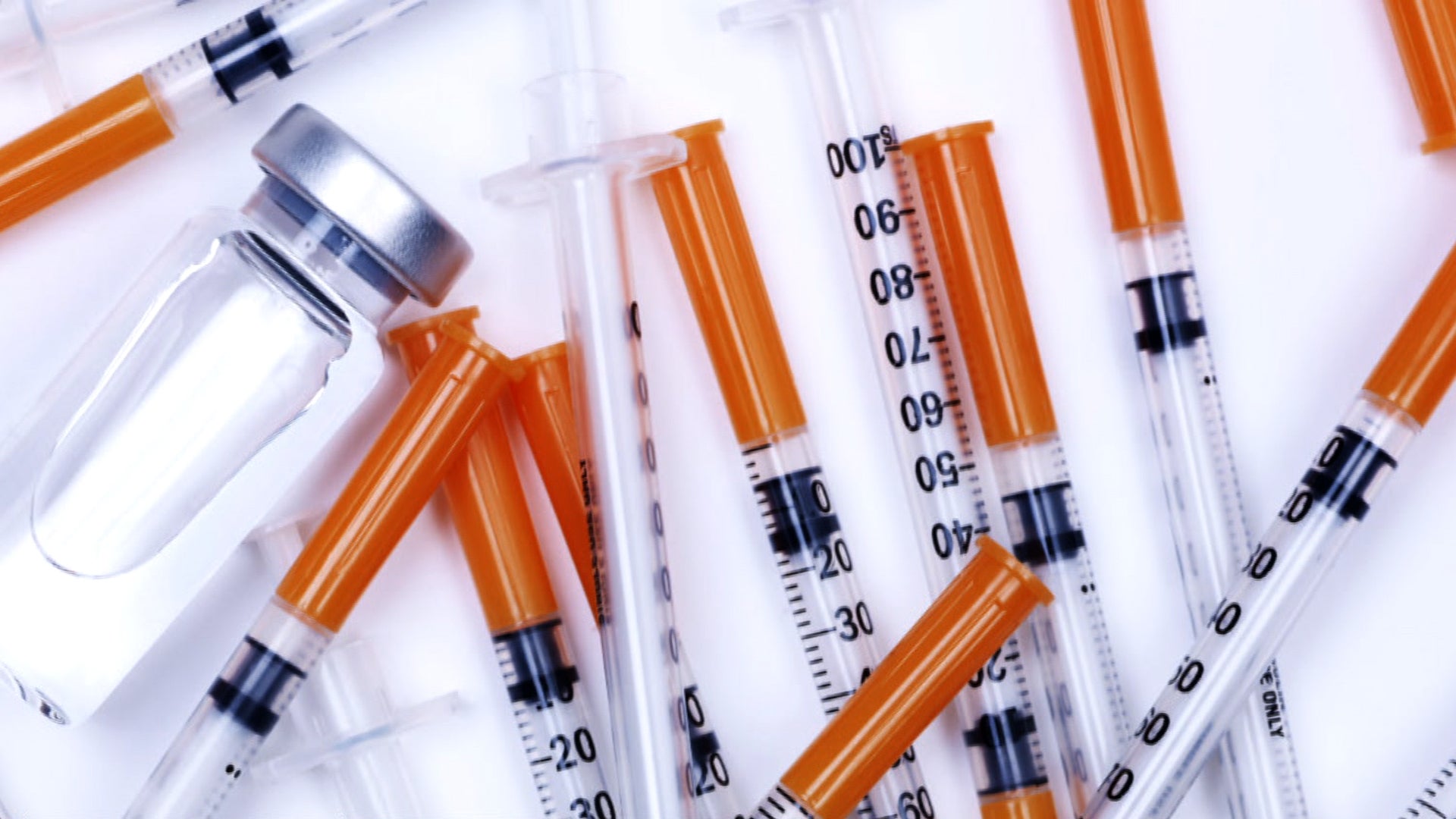 How drug companies keep insulin prices high
New research examines why people with diabetes who depend on injections of lifesaving insulin still have no cheaper generic options to treat their disease.
"Surprisingly, this issue has not been talked about, so we're asking the question: Why is there no generic insulin?" said senior study author Dr. Kevin Riggs, a research fellow at Johns Hopkins University School of Medicine in Baltimore.
In their report, published March 19 in the New England Journal of Medicine, Riggs and his colleague Dr. Jeremy Greene describe how the unique development of insulin allowed pharmaceutical companies to continually improve the medication while extending patents for decades. Generic drugs cannot be made until a patent on a brand-name drug expires.
One expert pointed out the possible repercussions.
"This is a big issue. Some patients simply cannot afford to pay for the insulin that keeps their blood sugar down, even people who have health insurance," explained Dr. Joel Zonszein, director of the Clinical Diabetes Center at Montefiore Medical Center in New York City. He added that if insulin prices remain out of reach for some, the health care system will end up paying more in hospitalizations and treatments for complications related to undertreated or untreated diabetes.
The cost of insulin for someone who doesn't have insurance runs from $120 to $400 a month, the researchers noted.
Insulin is a naturally occurring hormone that's necessary for the body to use the sugars found in foods as fuel for the cells in the body and brain. In people with type 1 diabetes, the body's immune system mistakenly attacks the insulin-producing cells (called beta cells) in the pancreas. This destroys their ability to make enough insulin to survive. People with type 1 diabetes must inject insulin to stay alive.
In type 2 diabetes, the body's cells become increasingly resistant to insulin, which causes the pancreas to make more and more insulin. Eventually, the pancreas can't keep up with the increasing demand. This is generally when people with type 2 diabetes need to take insulin injections. Up to half of people with type 2 diabetes will need to be on insulin on a temporary or permanent basis, according to Dr. Samuel Dagogo-Jack, the president of medicine and science for the American Diabetes Association (ADA).
Without insulin, blood sugar levels rise to dangerous levels. This can cause immediate, life-threatening consequences, usually in people with type 1 diabetes. Over time, high blood sugar levels can lead to heart and kidney disease, vision problems and amputations, according to the ADA.
There are a number of different types of insulin. For example, some are long-acting and some are short-acting, according to the ADA. Short-acting insulins are typically taken at meal times. Intermediate-acting insulins are also available.
But none of these types of insulin is available as generics.
To get a better idea of why, Riggs and Greene reviewed the history of insulin.
Insulin was first discovered in 1921 by orthopedic surgeon Frederick Banting and medical student Charles Best, from the University of Toronto. The pair later sold the patent for insulin to the university for $1.
"Insulin was immediately perceived as a lifesaving drug of vast clinical and public health significance," the study authors wrote.
The university couldn't produce enough insulin for the number of people who needed it. So they teamed up pharmaceutical companies in the United States and abroad. Part of the deal was that drug makers could take U.S. patents on any manufacturing process improvements.
Over the years, improvements were made to insulin that allowed people to take fewer shots. At the time, insulins were made from beef and pork, which presented a number of problems, such as impurities in the insulin and immune reactions after injection, according to the study authors.
In the 1970s, the first human insulins became available. Twenty years later, the first synthetic insulins were developed. The first versions were short-acting insulins. In 2000, the first long-acting synthetic insulin was approved by the U.S. Food and Drug Administration.
Along the way, as each newer, incrementally better insulin came along, new patents were issued, thus preventing generic competition, according to the researchers. This re-patenting technique is called "evergreening," Riggs and Greene wrote.
Dr. Bill Chin is executive vice president of scientific and regulatory advocacy for PhRMA, a pharmaceutical trade association. He said, "I think this review simplifies the whole change from insulins of animal origins to insulins we have today. I think insulin is a modern wonder, and it's wonderful that we've had incentives for companies to create new medicines that have the ability to offer diabetics a way to control their blood sugar, potentially leading to a normal life."
Riggs and Greene acknowledge that insulins have gotten better over the years. "But whether each incremental innovation is worth the price we pay, in a world where insulin remains unaffordable to many patients with diabetes, is less certain," they wrote.
On a practical note, Dagogo-Jack pointed out that shipping and distributing insulin might cost as much or more than it does to manufacture a generic insulin.
"Insulin has to be liquid. It has to be stored in heavy glass containers, preserved in cool conditions, and insulin only has a shelf life of three to six months. Shipping may be more than the cost to produce insulin. These entry costs may have discouraged traditional generic companies from competing," he explained.
Also, the insulin market is relatively small, Dagogo-Jack said. Background information in the study said about 6 million people currently take insulin in the United States. Although the market may not be as large as it is for more common drugs, Riggs noted that current synthetic insulins are some of the highest-grossing medicines on the market.
The first patent on a long-acting synthetic insulin expired in June 2014. Several companies have announced plans to develop a biosimilar, or highly similar, version of long-acting synthetic insulin. The first such product was recently approved in Europe. And unregulated versions of these insulins are available in countries such as China, India, Mexico and Peru, according to the study.
"The article by Greene and Riggs is a timely reminder that all is not well in the house of insulin manufacture and supply," said Dagogo-Jack. "Everyone involved in the field of diabetes needs to engage to create affordable insulin."
Thanks for reading CBS NEWS.
Create your free account or log in
for more features.