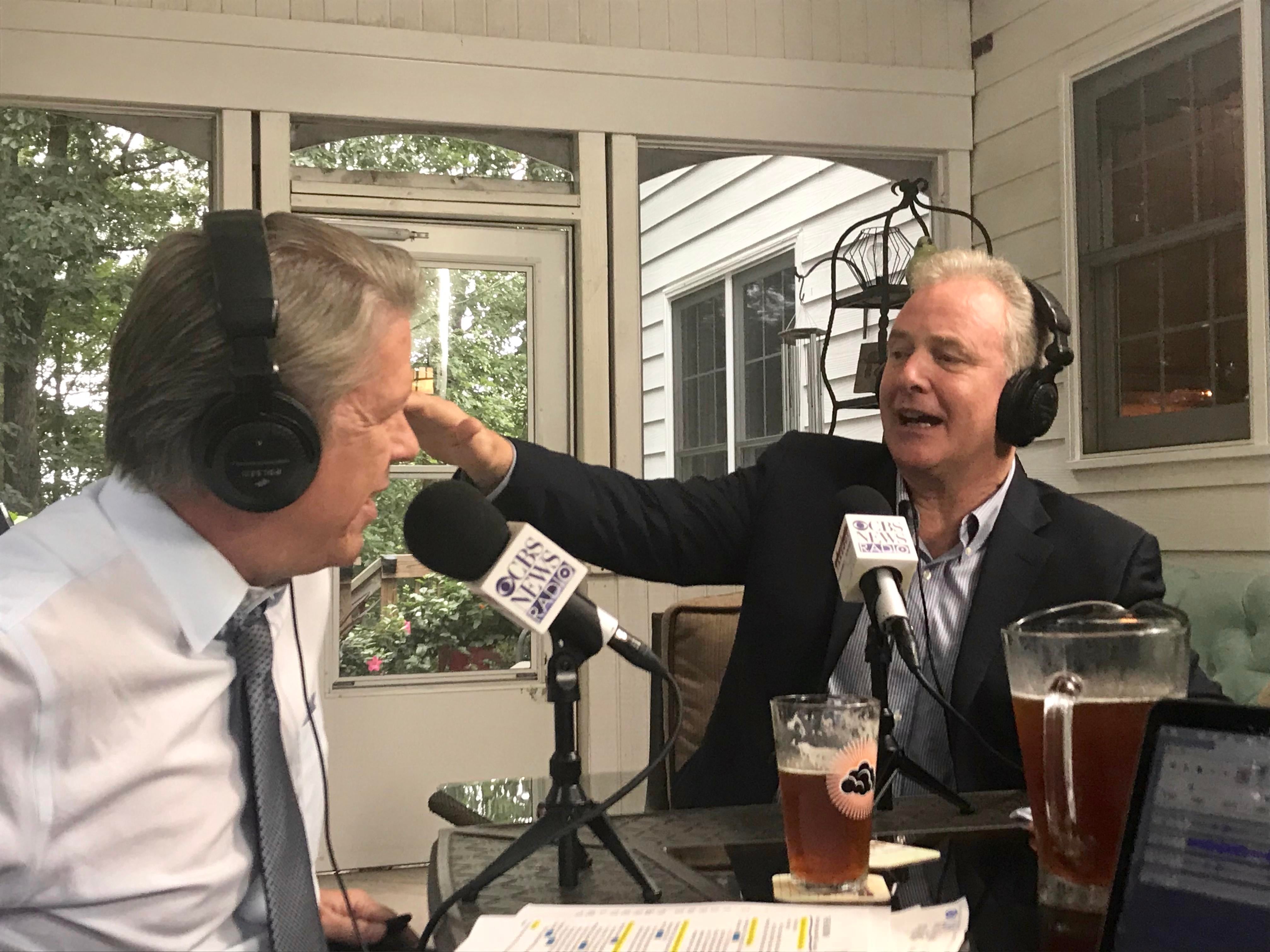 Chris Van Hollen weighs in on Manafort and Cohen and their effect on Trump
It's been a tough week for President Trump and his former associates.
On Tuesday, former Trump campaign chairman Paul Manafort was found guilty on eight separate counts-- five charges for tax fraud, two for bank fraud, and one count of failing to disclose a foreign bank account. The jury could not reach a consensus on the ten other counts against him.
Separately, within minutes of the Manafort verdict, Mr. Trump's former personal attorney Michael Cohen pleaded guilty to eight counts, including two campaign finance violations relating to payments made in exchange for silence from porn star Stormy Daniels and Playboy model Karen McDougal about their affairs with Mr. Trump.
So how will all of this affect Mr. Trump? Much of that may depend on what special counsel Robert Mueller recommends in his report at the conclusion of his investigation into Russian meddling in the 2016 election.
When asked if he thinks Mr. Trump could face impeachment in the next Congress, Sen. Chris Van Hollen, D-Maryland, said it depends on what Mueller finds.
"If he comes up with something where the American people see that this has been a incredible breach of trust, then people, both Republicans and Democrats, have a duty to do that," Van Hollen told "The Takeout" host Major Garrett on this week's podcast.
Impeachment has been on the president's mind. He told "Fox and Friends" host Ainsley Earhardt that he's been doing his job too well to be tossed out of office.
"I don't know how you can impeach somebody who's done a great job," Mr. Trump said. "If I ever got impeached, I think the market would crash, I think everybody would be very poor."
But the White House maintains that Mr. Trump is in the clear legally, despite Manafort and Cohen's admissions.
"What I can tell you is what the president has stated a number of times: he did nothing wrong, there are no charges against him," White House press secretary Sarah Huckabee Sanders said in her 100th press briefing on Wednesday.
A few Democrats on Capitol Hill have started talking about impeachment, but most are not. For his part, Van Hollen wants to wait and see what the Mueller probe yields.
"I think it depends on the outcome of the Mueller investigation, and no one can predict exactly what he will come up with."
For more of Major's conversation with Sen. Chris Van Hollen, D-Maryland, download "The Takeout" podcast on Apple Podcasts, Google Play, Stitcher, or Spotify. New episodes are available every Friday morning. Also, you can watch "The Takeout" on CBSN Friday at 5pm, 9pm, and 12am ET and Saturday at 1pm, 9pm, and 12am ET. For a full archive of "The Takeout" episodes, visit www.takeoutpodcast.com. And you can listen to "The Takeout" on select CBS News Radio affiliates (check your local listings).
Producers: Arden Farhi, Katiana Krawchenko and Jamie Benson
CBSN Production: Alex Zuckerman, Blair Guild and Eric Soussanin
Show email: TakeoutPodcast@cbsnews.com
Twitter: @TakeoutPodcast
Instagram: @TakeoutPodcast
Facebook: Facebook.com/TakeoutPodcast
Thanks for reading CBS NEWS.
Create your free account or log in
for more features.