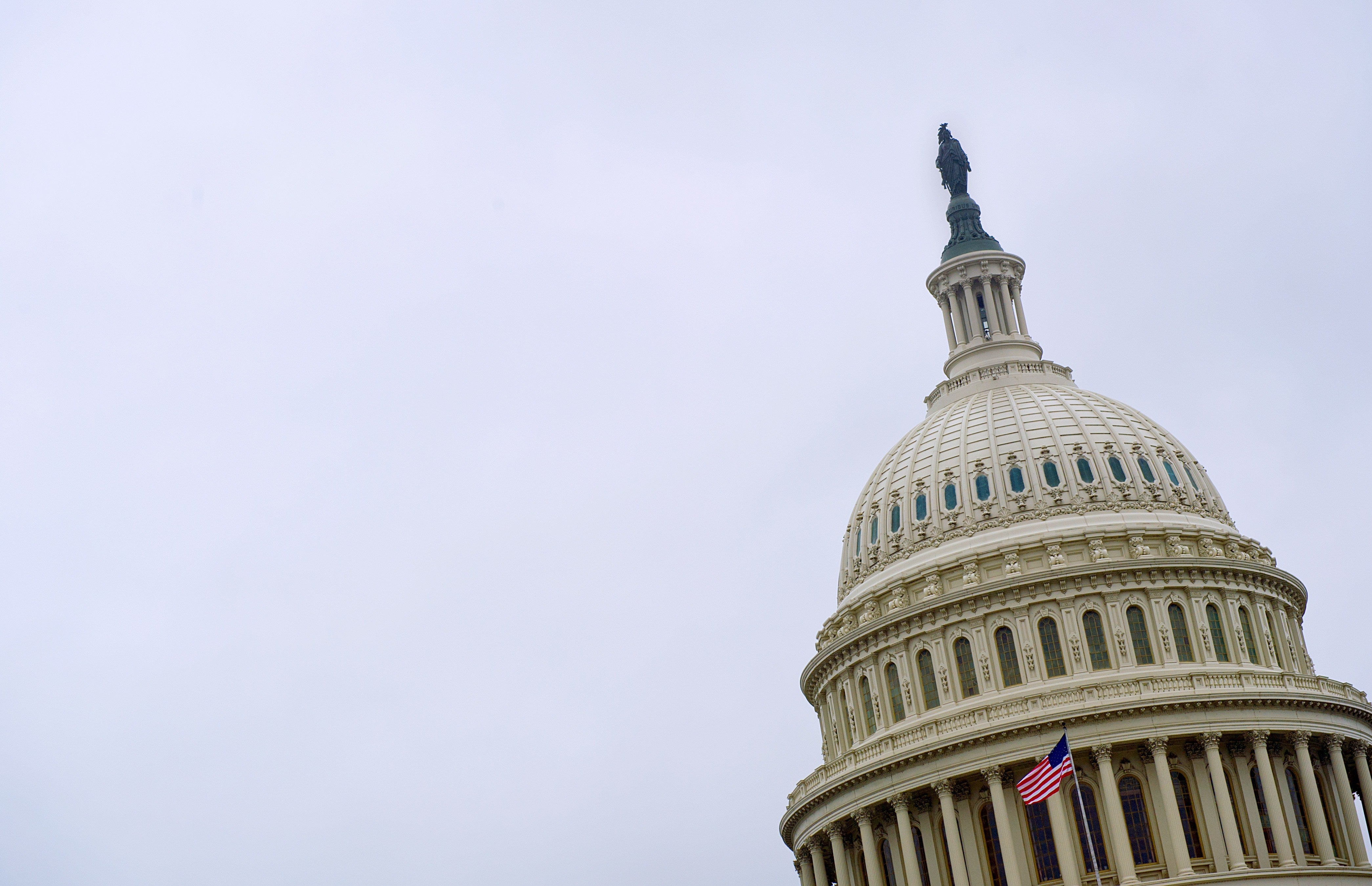 House Republicans huddle in last-ditch border security push
House Republican leaders huddled with their caucus on Friday morning to gauge support for passing a border security bill before lawmakers leave for their five-week August recess.
GOP leaders postponed that recess on Thursday after they were forced to cancel a vote on the bill due to an insurrection among conservative members. They're now tweaking the bill and taking the temperature of their rank-and-file, trying to see whether anything can be passed before lawmakers flee the district.
The bill that faltered Thursday, designed to address the flood of unaccompanied minors crossing the U.S.-Mexico border, would allocate $659 million to the cash-strapped agencies handling the crisis. Friday, leaders tossed in an additional $35 million to reimburse states such as Texas who have sent the National Guard to the border to help deal with the crisis, bringing the bill's total to $694 million. Without a fresh infusion of funding, Immigration and Customs Enforcement is scheduled to run out of money in mid-August, according to the Department of Homeland Security, and Customs and Border Patrol will run out of money only a month later.
The vote was canceled Thursday due to "intense concern within our conference...about the need to ensure the security of our borders and the president's refusal to faithfully execute our laws," explained a statement from House Speaker John Boehner, R-Ohio, and his three lieutenants. The GOP leaders urged the president to focus on steps he can take in the absence of congressional action, including ending the relaxation of deportation rules known as "prosecutorial discretion."
GOP leaders on Thursday also scrapped a planned vote on a bill that would have barred President Obama from continuing or expanding the Deferred Action for Childhood Arrivals (DACA) program, which suspends the threat of deportation for certain immigrants brought to the U.S. illegally as children. The second bill was largely seen as a way to bolster conservative support for the funding measure.
Whatever the result of Friday's last-minute maneuvering, it's already certain that both the House and Senate will leave town without a bill reaching Mr. Obama's desk. The House measure is far smaller than a $2.73 billion Democratic Senate proposal that died late Thursday in a procedural vote. Both of those proposals are a far cry from the $3.7 billion the White House initially sought.
The Republican-controlled House and Democratic-led Senate were initially at odds over a 2008 anti-trafficking law that makes it more difficult to deport Central American children than those from Mexico. Many of the unaccompanied minors at the heart of the crisis were driven northward from three Central American countries - Honduras El Salvador, and Guatemala - due to a surge in gang violence.
Many Democrats firmly opposed changing the 2008 law, saying the U.S. should not be sending the children back into certain danger, while Republicans said it was necessary to speed up deportations and deter more children from making the dangerous journey.
Those differences would have been hard enough to overcome. But to complicate matters further, the DACA vote was added to the schedule of votes Thursday, infuriating the White House and House Democrats.
The White House had already promised to veto the House's emergency funding bill, calling it "patchwork legislation that will only put more arbitrary and unrealistic demands on an already broken system" in a statement Wednesday afternoon. The news about the DACA vote only added fuel to their fire.
"It is extraordinary that the House of Representatives, after failing for more than a year to reform our broken immigration reform system, would vote to restrict a law enforcement tool that the Department of Homeland Security uses to focus resources on key enforcement priorities like public safety and border security, and provide temporary relief from deportation for people who are low priorities for removal," White House Press Secretary Josh Earnest said in a statement Thursday morning. "The House is instead driving an approach that is about rounding up and deporting 11 million people, separating families, and undermining DHS' ability to secure the border."
House leaders defended the move as a necessary check on Mr. Obama's power, particularly in light of reports that the president is considering a range of executive actions he could undertake to provide deportation relief for anywhere from 550,000 to 4.4 million immigrants living in the U.S. illegally.
"Such action would create an even greater incentive for more illegal crossings and make the crisis on our border even worse. That would be a grave mistake," Boehner told reporters Thursday. "If the president takes this action he'll be sealing the deal on his legacy of lawlessness."
CBS News' Alicia Amling contributed to this report.
Thanks for reading CBS NEWS.
Create your free account or log in
for more features.