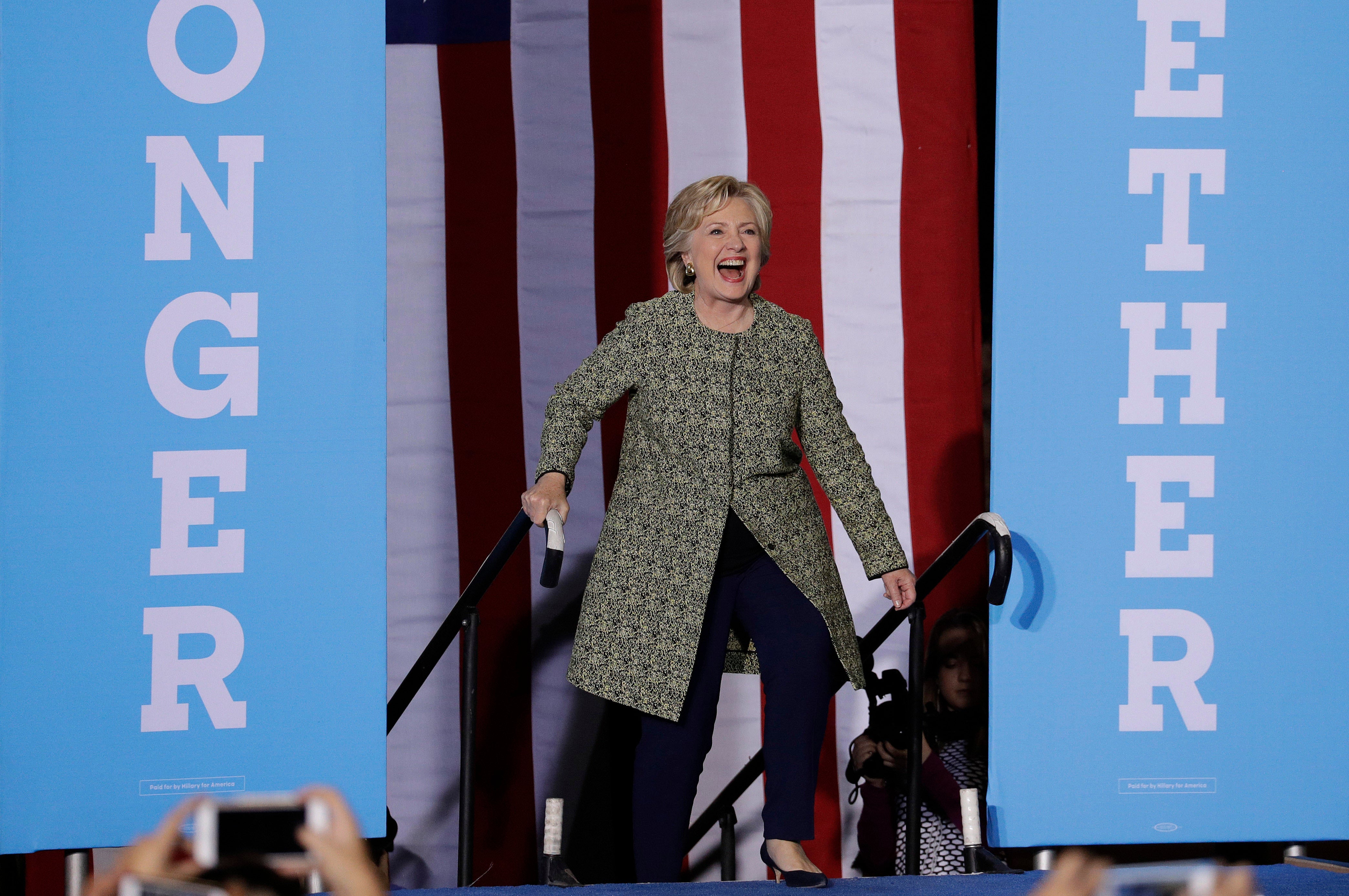 WikiLeaks emails reveal Clinton campaign's strategy to woo "needy Latinos"
As Hillary Clinton sampled tacos in Las Vegas, the latest batch of apparently stolen emails from her campaign chairman, John Podesta, were giving her opponent something to chew on.
WikiLeaks plans to release another batch of the 50,000 emails it claims it has, every day between now and Election Day – enough to create a constant trickle of embarrassment for the campaign. Aides argue this is exactly what the Russians and Trump wanted, reports CBS News correspondent Nancy Cordes.
The emails from Podesta's gmail account reveal the ego-stroking and horse-trading involved in courting top supporters. In one 2015 email entitled, "Needy Latinos," Podesta urged Clinton to call former Energy Secretary Fedrico Pena, who is "close to committing but carrying some baggage," and former New Mexico Governor Bill Richardson, "notwithstanding the fact that he can be a d***."
Another exchange with Obama campaign manager David Plouffe reveals Clinton was laying the groundwork for a possible run far earlier than previously known.
In December of 2013, Plouffe agreed to "enlist" a "small number" of people to draw up a battle plan, but promised his helpers would have "no knowledge of who the project is for of course."
Clinton advisor Cheryl Mills was equally secretive, telling Plouffe, "I have shared that we met with (Hillary Clinton) and (John Podesta); and with no others."
The emails – which cannot be independently verified by CBS – are a distraction for Clinton, when the campaign would rather stay focused on Trump.
"This just shows how desperate they are," Clinton said at a rally at the state fairgrounds in Pueblo, Colorado. "I gotta tell you, I don't care what he says about me. I care about you and all the other people in this country."
Polls now show Clinton leading in six of 13 battleground states, including Colorado, where new voter registration stats repotedly show Democratic voters exceeding Republicans for the first time in 32 years.

"I think Americans want to turn out in as big a number as possible to reject the dark and divisive and hateful campaign that is being run by my opponent," Clinton said.
The Washington Post editorial board endorsed Clinton Thursday morning, saying, "No, we are not making this endorsement simply because Ms. Clinton's chief opponent is dreadful."
The endorsement is hardly a surprise, as the paper has never endorsed a Republican for president.
Thanks for reading CBS NEWS.
Create your free account or log in
for more features.