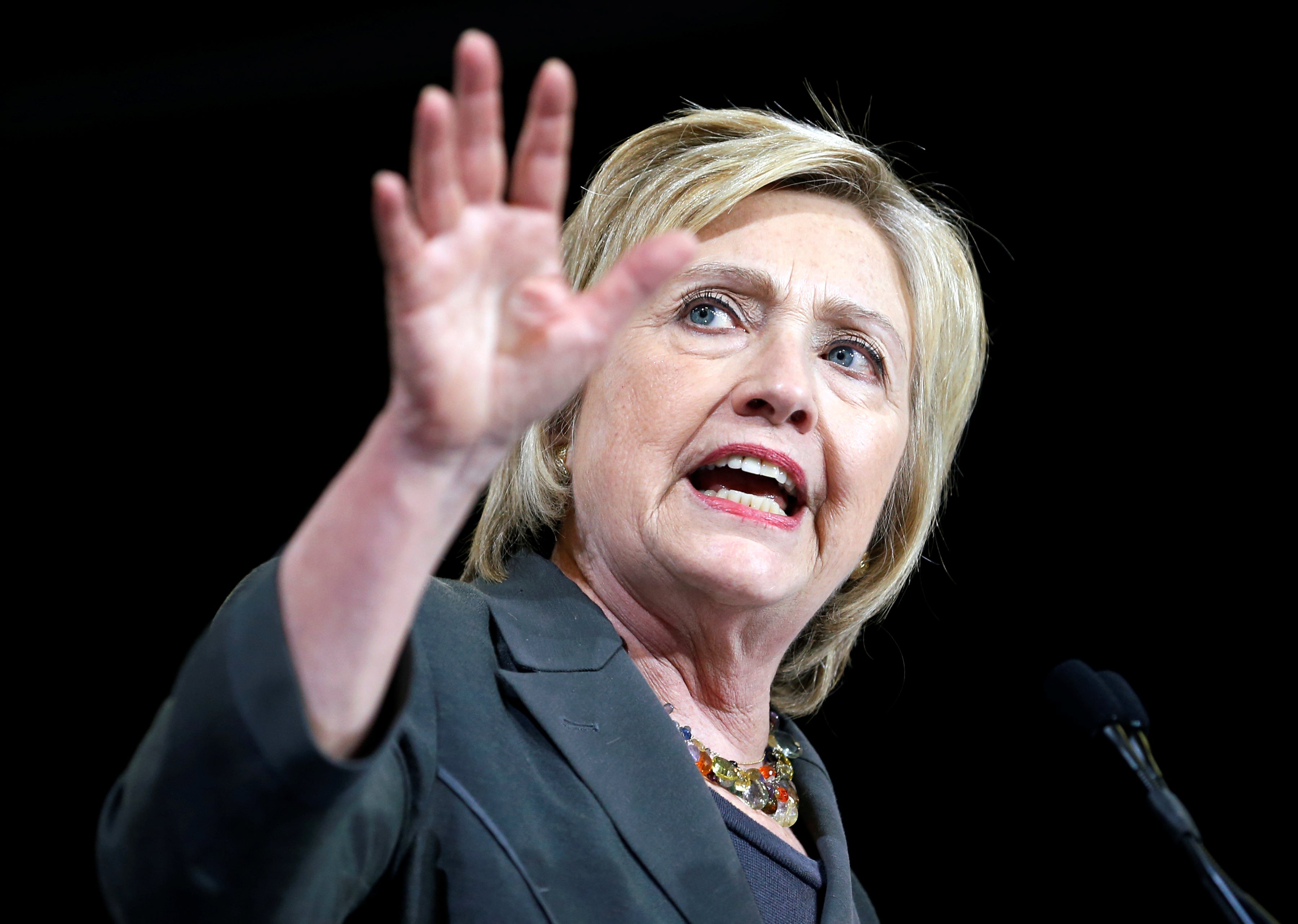 Hillary Clinton raised nearly $70 million in June
Hillary Clinton drew in big bucks in June to pad her general election war chest, her campaign reported Friday.
The former secretary of state raised more than $68.5 million for her campaign, the Democratic National Committee, and various state parties.
About $40.5 million went directly into the Hillary for America fund, with the rest going to the Hillary Victory Fund, which splits its money between the DNC and state parties.
The average donation to Clinton's campaign in June was approximately $48.
Her campaign enters July with more than $44 million of cash on hand. At the end of May, Clinton had $42.5 million cash on hand.
A Bloomberg Politics analysis of the candidate's spending, published Friday, showed the campaign burned through about $500,000 per day on television advertising since entering the general election season.
In comparison, rival and Republican party's presumptive nominee Donald Trump, had just $1.29 million at the end of May.
Last month, defended his lackluster campaign finance report in an interview with NBC News, though the candidate later stepped up his fundraising game in June with a flurry of fundraising emails.
"I understand money better than anybody," Trump said. "I understand it far better than Hillary...But we have a party that, I mean, I'm having more difficulty, frankly, with some of the people in the party than I am with the Democrats because they're just, they don't want to come on."
The Bloomberg Politics analysis released Friday showed Trump spent zero dollars on television advertising.
Thanks for reading CBS NEWS.
Create your free account or log in
for more features.