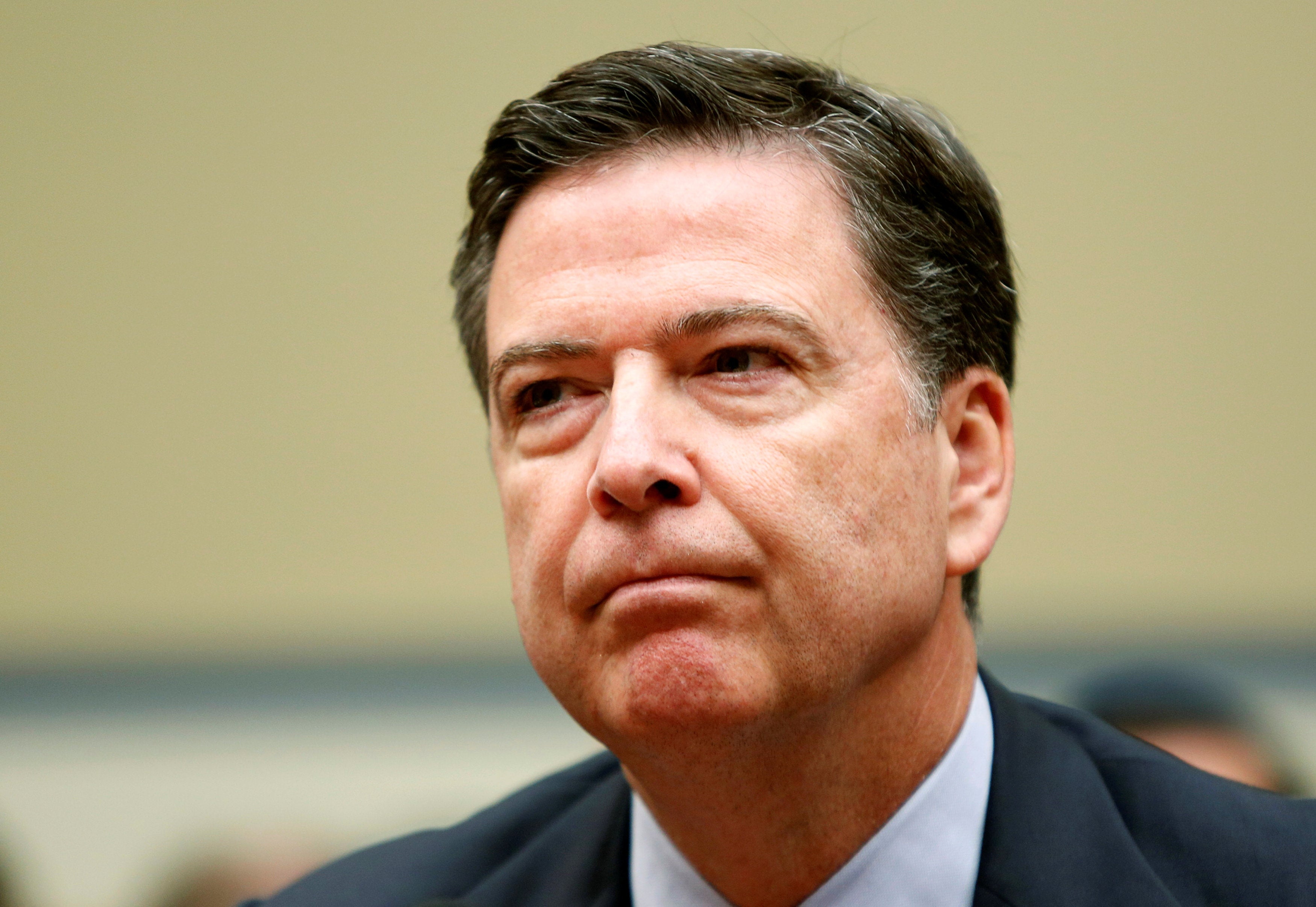 Watchdog to investigate Justice, FBI actions before election
WASHINGTON -- The Justice Department inspector general says he will investigate the actions of the Justice Department and FBI in the months leading up to the 2016 election, including whether department policies were followed by FBI Director James Comey.
In a statement posted on Twitter Thursday night, Comey said he is "grateful" to the Justice Department for "taking this role."
Comey said the FBI will "cooperate fully" with DOJ Inspector General Michael Horowitz's investigation.
Democrats have blamed Comey's handling of an investigation into Hillary Clinton's private email server, and his late-October release of a letter about the case, as a reason for her loss to Republican Donald Trump.
Horowitz said the investigation would look at whether department or FBI policies were followed in relation to Comey's actions in the case.
The review will examine Comey's news conference in July 2016 in which he said that the FBI would not recommend charges. During his announcement, Comey delivered an unusual public statement for an FBI chief by chastising Clinton and her aides as "extremely careless."
It will also review the two letters he sent to Congress about the case in the final days before the 2016 election. Clinton and her aides said the disclosure of "new" emails - found on a laptop belonging to Anthony Weiner, the estranged husband of Clinton aide Huma Abedin - less than two weeks before Election Day hurt her in several battleground states.
Rep. Jason Chaffetz of Utah, the House Oversight chairman, tweetedthat he supports the inspector general's review.
Comey's action prompted outrage from Clinton and other Democrats who said it needlessly placed her under suspicion when the FBI didn't even know if the emails were relevant.
On Tuesday, Comey said the FBI requested access to the Democratic National Committee's (DNC) servers and servers for other Democratic entities that were hacked during the 2016 election, but its request was not met.
Thanks for reading CBS NEWS.
Create your free account or log in
for more features.