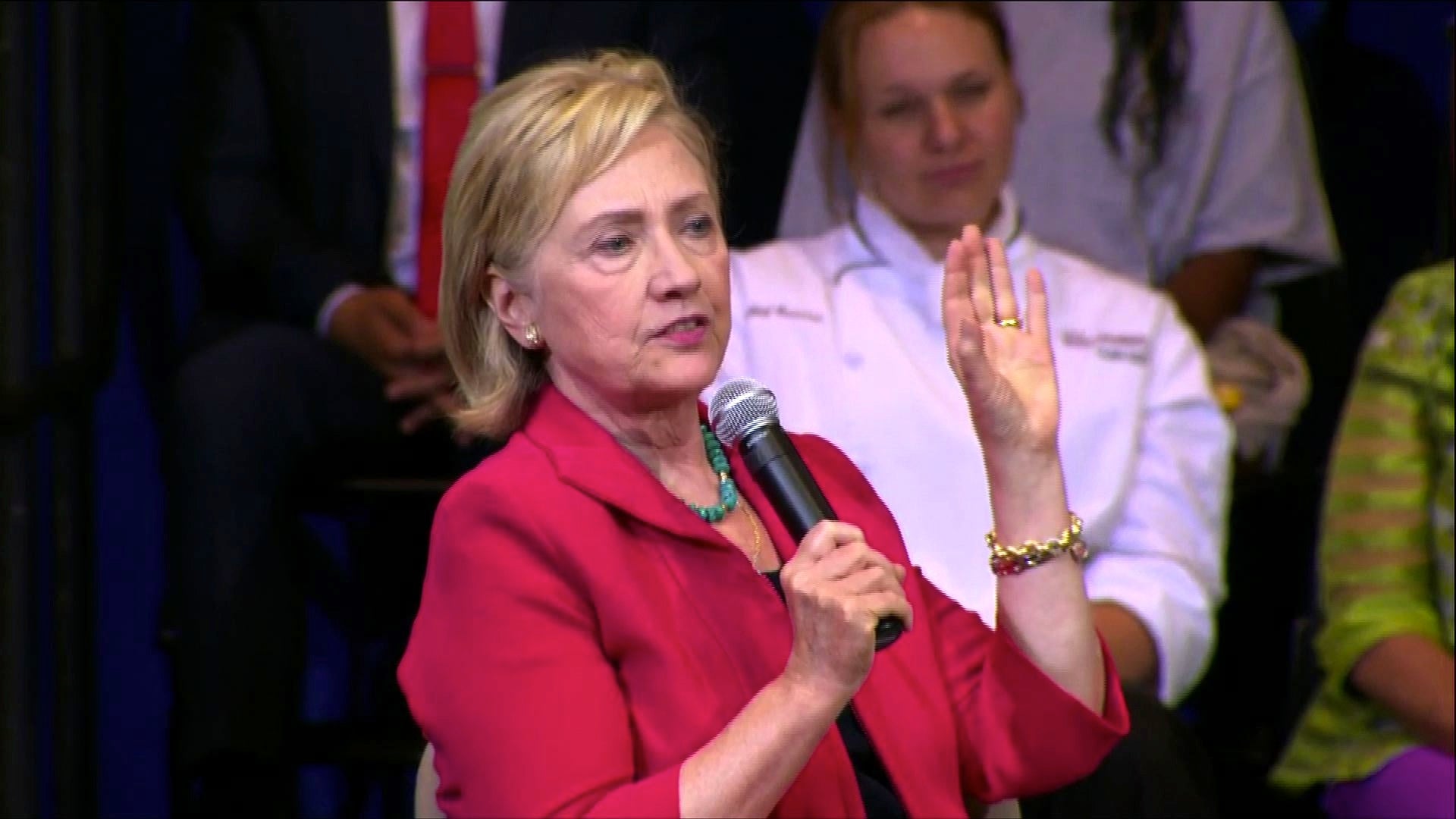 Hillary Clinton defends Planned Parenthood amid video controversy
Democratic presidential candidate Hillary Clinton launched a strong defense of Planned Parenthood while campaigning in South Carolina Thursday, responding to the recent firestorm surrounding the women's health organization and undercover videos released by anti-abortion activists.
"For more than a century, Planned Parenthood has provided essential services for women -- not just reproductive health services, including access to affordable family planning, but cancer screenings for example and other health checkups," Clinton said at a town hall-style event in Greenville. "And I think it is unfortunate that Planned Parenthood has been the object of such a concerted attack for so many years."
The edited videos, the result of a sting operation conducted by the California-based Center for Medical Progress, show undercover actors engaging with top Planned Parenthood officials about buying intact fetal specimens. It is illegal to sell fetal tissue for profit, but federal law allows for tissue donations used for research purposes if the woman undergoing an abortion gives her consent.
Planned Parenthood President Cecile Richards took responsibility and apologized for the "tone and statements" of a staff member in the video, but stressed that the organization follows all laws and ethical guidelines.
Clinton also acknowledged the tone of the staff member and noted that Planned Parenthood had "apologized for the insensitivity of the employee" depicted in the video but denounced the leaked footage as an "attack" on abortion rights.
"It's really an attack against a woman's right to choose, to make the most personal difficult decisions that any woman would face based on her faith and the medical advice that she's given," Clinton said. "So I'm hoping that this situation will not further undermine the very important services that planned parenthood provides across our country."
Other Democrats have rushed to Planned Parenthood's defense, including House Minority Leader Nancy Pelosi, who has said the "controversy doesn't exist," and White House Press Secretary Josh Earnest.
A congressional investigation is underway to determine whether or not Planned Parenthood's abortion practices violated any federal laws, and the Department of Justice is also expected to review all information regarding the videos.
Thanks for reading CBS NEWS.
Create your free account or log in
for more features.