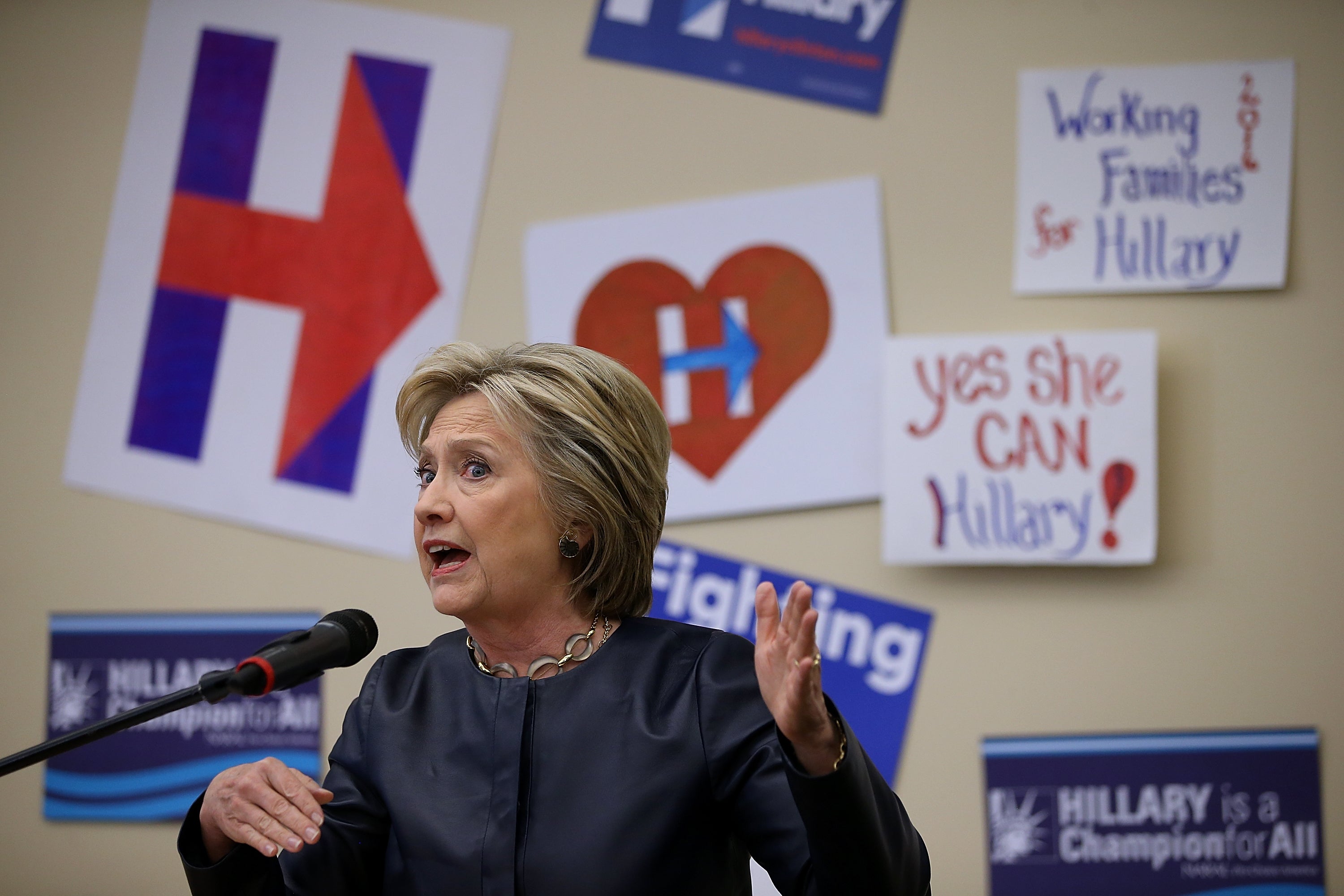 Hillary Clinton blasts Donald Trump after big wins over Bernie Sanders
WEST PALM BEACH, Fla. -- With wins projected in the primaries in Florida, North Carolina and Ohio on Tuesday night, Hillary Clinton told her supporters gathered in West Palm Beach that she is one step closer to winning the Democratic nomination -- and the election in November.
"Because of all of you," Clinton said, "our campaign has earned more votes than any other candidate, Democrat or Republican."
Speaking at the Palm Beach County Convention Center, less than four miles from Donald Trump's Mar-a-Lago Club, Clinton laid out "three big tests" for the next President.
"First, can you make positive differences in people's lives," she said. "Second, can you keep us safe? Third, can you bring our country together again?"
Clinton has criticized Trump, who claimed victory over Marco Rubio in Florida's Republican primary on Tuesday, in recent days for "ugly" and "divisive" language that encourages and rewards violent protests, like the ones that broke out after his rally in Chicago was canceled last Friday.
"When we hear a candidate for president call for rounding up 12 million immigrants, banning all Muslims from entering the United States," she said here, alluding to Trump's proposals without naming him, to boos from the crowd. "When he embraces torture, that doesn't make him strong. It makes him wrong."
But despite her focus on Trump, Clinton urged her supporters to stay engaged with her campaign in the contest against her primary opponent, Bernie Sanders. "You voted for our tomorrow to be better than our yesterday," she said. "Now we need you to keep working. Keep volunteering."
She asked her supporters to donate, noting that 950,000 people have already contributed to her campaign. "We can't do this without you," she said. "If you've been waiting for the right moment, now's the time."And Clinton pitched herself as the candidate with "both the ideas and the knowhow" to create more jobs and lift up the middle class.
"Good paying jobs are the ticket to the middle class and we're going to stand up the American middle class again," she said. "We're going to stand up for American workers and make sure no one takes advantage of us: not China, not Wall Street and not overpaid corporate executives."
Clinton also suggested that she alone has put forth plans that are workable. "Every candidate owes it to you to be clear and direct about what our plans will cost and how we're going to make them work," she said. "That's the difference between running for President and being President."
Thanks for reading CBS NEWS.
Create your free account or log in
for more features.