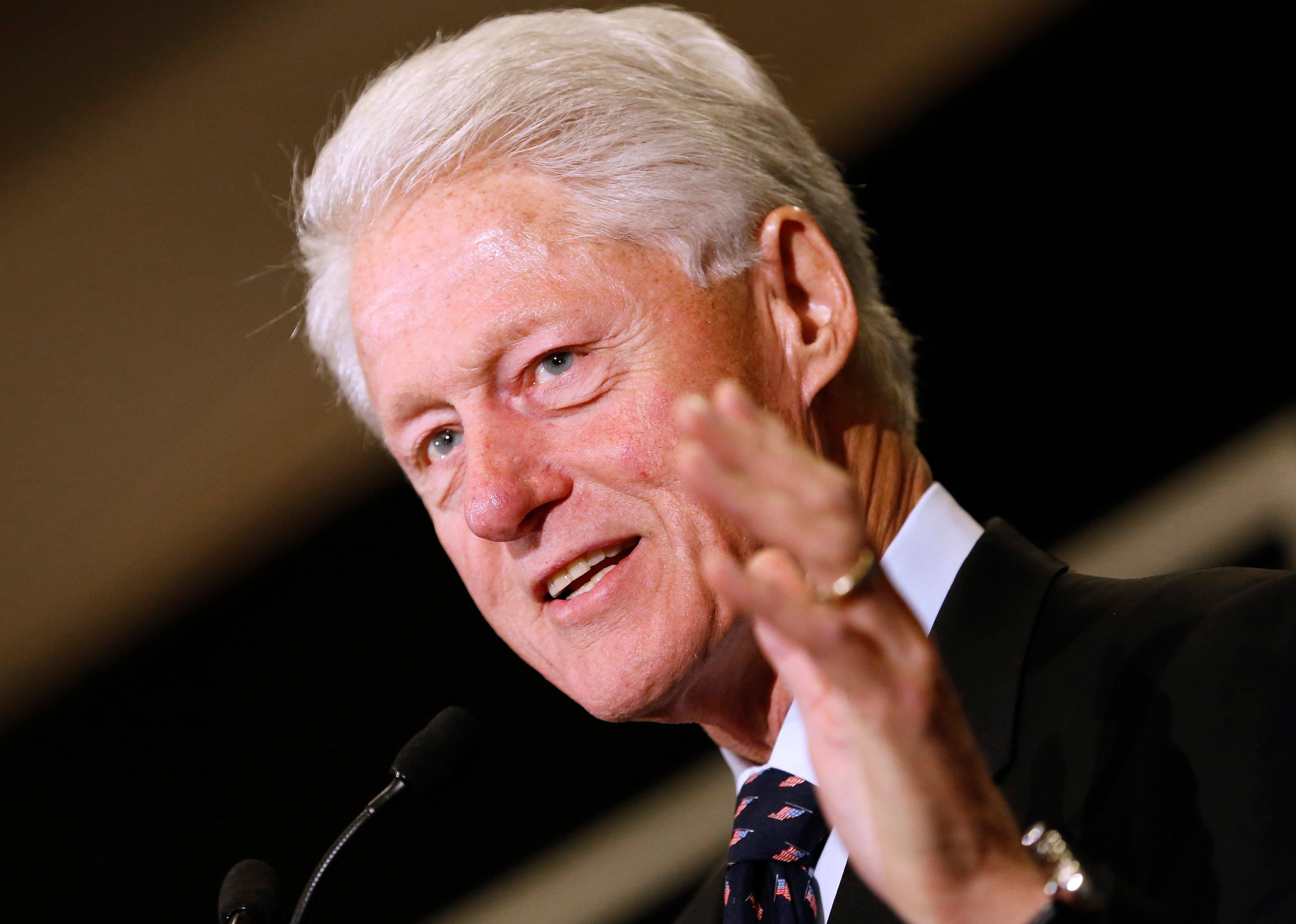 The hidden image in Bill Clinton's official portrait
Portrait artist Nelson Shanks says he was never able to get former President Bill Clinton's infidelity out of his mind. So he subtly incorporated it into his painting, which is the official portrait of Clinton.
On the left-hand side of the portrait, Shanks revealed for the first time to the Philadelphia Daily News, there is a shadow cast by a mannequin wearing a blue dress that he used for the painting whenever Clinton was not posing for him. He said it's also serves as metaphor for the shadow the scandal cast over Clinton and the presidency.
Monica Lewinsky, the intern with whom Clinton had an affair, wore a blue dress during a sexual encounter with the president in 1997 that had a stain containing Clinton's DNA.
"The Clintons hate the portrait. They want it removed from the National Portrait Gallery. They're putting a lot of pressure on them," Shanks said, though a spokeswoman from the National Portrait Gallery denied the claim the newspaper contacted them.
Shanks told the Daily News the story when he was asked which subject was the hardest to capture.
"Clinton was hard. I'll tell you why. The reality is he's probably the most famous liar of all time. He and his administration did some very good things, of course, but I could never get this Monica thing completely out of my mind and it is subtly incorporated in the painting."
Lewinsky herself referenced the dress when she broke a 10-year silence on the affair last year with an article in Vanity Fair.
"It's time to burn the beret and bury the blue dress," she wrote.
Thanks for reading CBS NEWS.
Create your free account or log in
for more features.