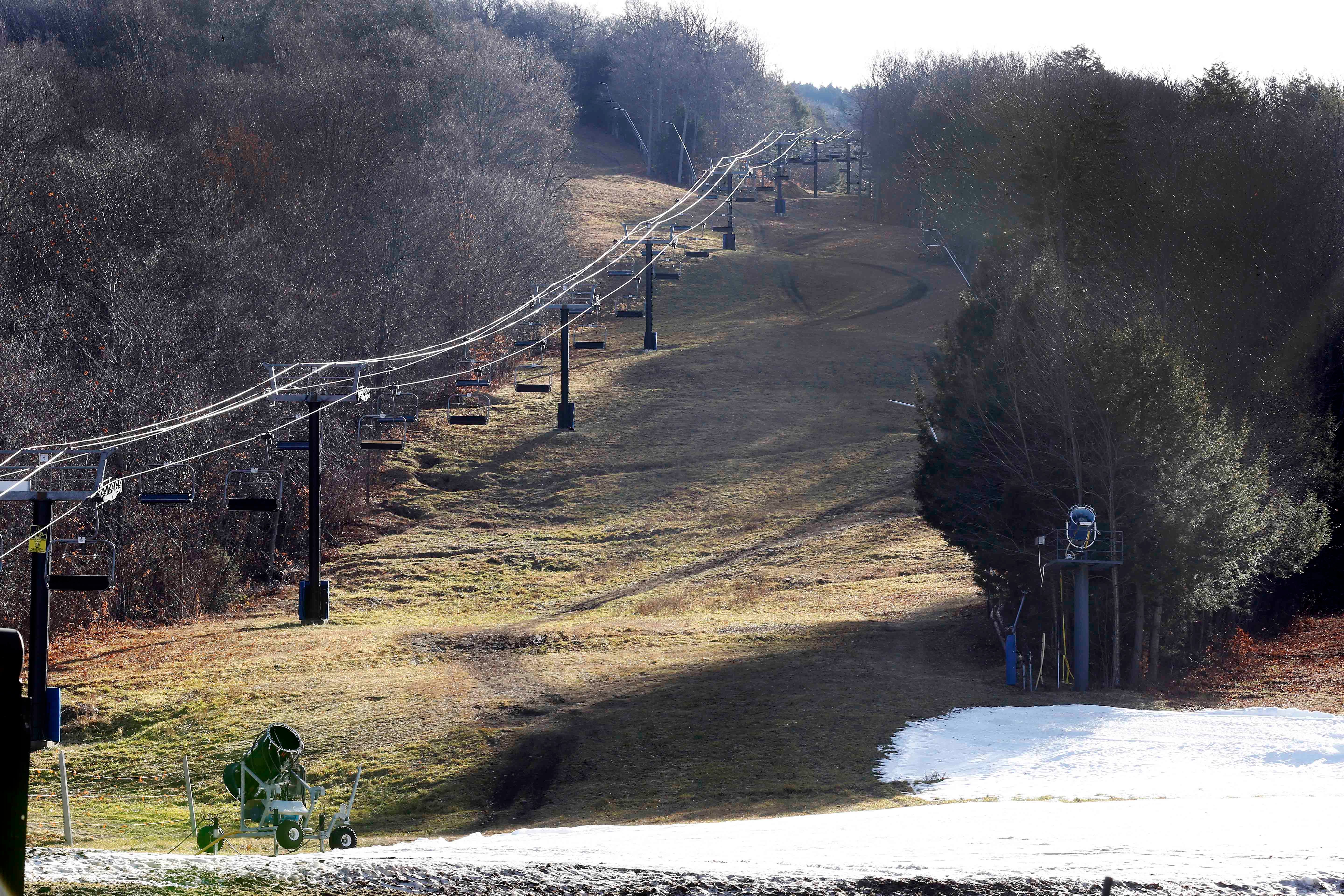 "West vs. East": Temperatures out of whack across U.S.
Temperatures across the country are out of whack, ranging between 50 and 60 degrees from the Midwest to the Northeast, and it's going to get even warmer, reports CBS News correspondent Jericka Duncan.
At 52 degrees in Buffalo, it was beautiful enough for waders and walks in the park. In this city that was slammed by seven feet of lake-effect snow last year, temperatures this week are more likely to inspire long walks on the beach.
More than 2,600 record high temperatures have been tied or broken across the lower 48 states this month. In Washington D.C., cherry blossoms arrived months ahead of schedule, and in rainy 52-degree Chicago, Christmas shoppers wore just light coats.
"I'm not complaining that it's not snowing right now, but it doesn't feel like Christmas yet," said one holiday shopper.
But nowhere is this tale of two climates more obvious than the ski slopes. One Connecticut resort can't even keep the fake snow from melting, while in Colorado, the real snow just keeps coming.
Skiiers here are shredding on the edge of a much larger cold weather band, stretching from Park City up to Spokane.
"This is a tale of West versus East," NOAA meteorologist Dan Petersen said. "We're just waiting to see if the stormy conditions out west will come east or not."
Many experiencing this heatwave are pointing fingers at global warming, but this year's super El Nino is more to blame.
Thanks for reading CBS NEWS.
Create your free account or log in
for more features.