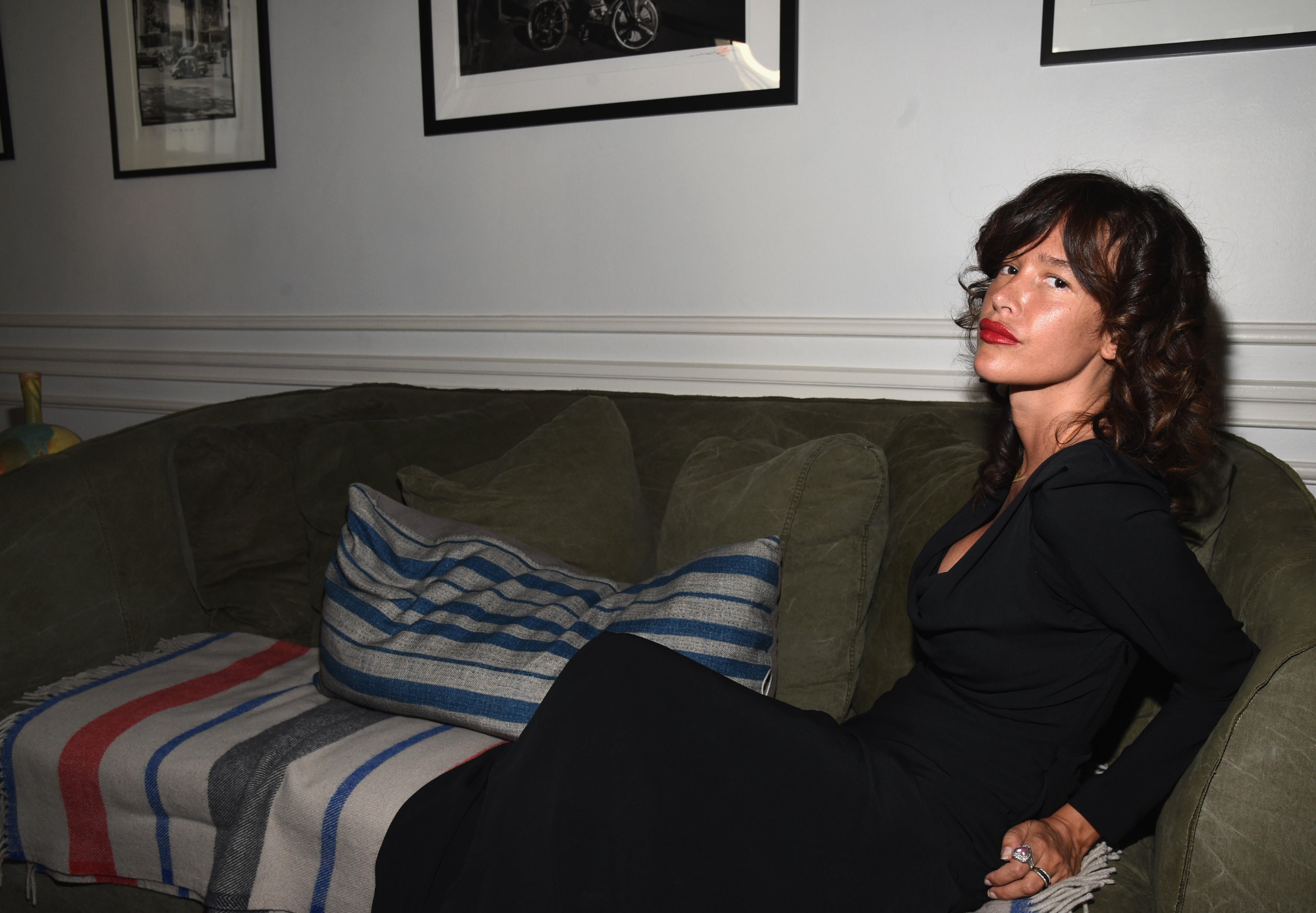 HBO star Paz de la Huerta alleges Harvey Weinstein raped her -- twice
NEW YORK -- Sources tell CBS News that New York City police have brought prosecutors new rape allegations against Hollywood movie mogul Harvey Weinstein.
Actress Paz de la Huerta says that in October of 2010, Weinstein offered to give her a ride home to her New York City apartment, after a party, because the two lived in the same neighborhood.
She says Weinstein insisted they have drinks. The pair eventually ended up inside her apartment.
That's when she alleges Weinstein took off her dress and forced himself on her.
De la Huerta spoke to CBS News over the phone.
"He pushed me on the bed ... and it happened all very suddenly," she said.
More than a month later, she claims she confronted Weinstein at the Four Seasons in Los Angeles because she says Weinstein kept calling her.
On Dec. 23 of the same year, she says Weinstein showed up in the lobby of her apartment and they went upstairs. De la Huerta alleges he raped her a second time.
De la Huerta has been in numerous films and starred in HBO's "Boardwalk Empire."
The allegations by de la Huerta follow more than 50 others made by women against Weinstein. The office of Manhattan District Attorney Cyrus R. Vance Jr. tells CBS News that they have assigned a senior sex crimes prosecutor to investigate this case.
"A senior sex crimes prosecutor is assigned to this investigation, and the Office has been working with our partners in the NYPD since the new allegations came to light," a statement read. "As this is an active investigation, we will not be commenting further."
The New York Police Department tells CBS News, "We are aware of the sexual assault complaints. We are actively investigating them. The NYPD continues to work with the Manhattan District Attorney's office on the case. The investigation is ongoing."
Weinstein hasn't commented on the latest accusation. Weinstein representative Sallie Hofmeister reiterated in a statement to The Associated Press Thursday that the 65-year-old Weinstein denies all allegations of non-consensual sex.
De la Huerta says at the time of the alleged second rape, she had been drinking and was in no state to be having consensual sex.
The AP also reported Thursday that police in Los Angeles police are "investigating allegations about Weinstein that occurred in 2015, but spokesman Josh Rubenstein said he could not provide any additional details. The department is also investigating a report by an Italian actress and model who said she was raped by Weinstein in 2013."
Authorities in Beverly Hills and London are also investigating Weinstein for possible criminal cases, the AP notes.
"The investigations came four weeks after The New York Times published an expose of sexual harassment allegations against Weinstein, leading to his firing from the company he co-founded and his expulsion from the producers guild and the organization that bestows the Academy Awards," the AP adds.
Thanks for reading CBS NEWS.
Create your free account or log in
for more features.