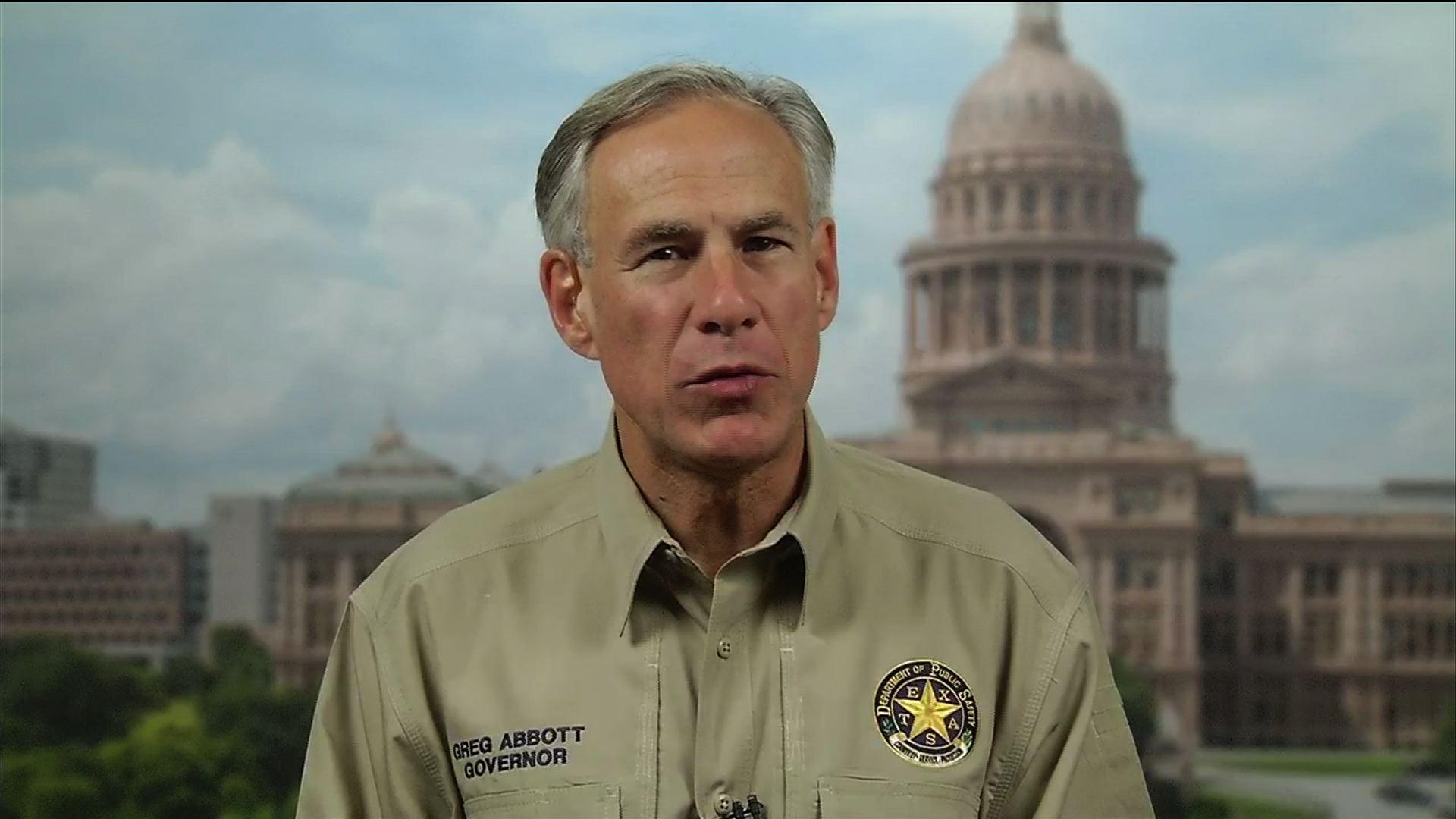 Trump administration providing "everything that we need" for Harvey, Texas governor says
As Tropical Storm Harvey dumped massive amounts of rain on Texas and caused what the National Hurricane Center described as "catastrophic flooding" in the southeastern part of the state, Governor Greg Abbott applauded the efforts of the Trump administration as the state prepared for the worst.
"We're very appreciative of our fellow states as well as what the federal government has done," Abbott said Sunday on "Face the Nation."
"I gotta tell you the Trump administration has provided us everything that we need," he said.
Mr. Trump was actively tweeting Saturday into Sunday morning about Harvey, praising coordination between government agencies as they responded to the storm.
Abbott told CBS News' Major Garrett that the flooding now "appears to be either the worst or one of the worst floods Houston has ever had."
"Our first and foremost focus at this particular time is saving lives," he said. "And so we are working on as many water rescues as we possibly can and trying to find ways to get people out of harm's way."
The Republican governor also praised the help of neighboring states and others far away, including New York, that have offered to step in and lend their resources to storm efforts.
"I'm proud to say that we've been receiving so many offers of help from all of our neighboring states: New Mexico, Oklahoma, and Louisiana, even as far as away as Governor Cuomo in New York is providing resources for us," Abbott said.
He said Harris County and the city of Houston have provided multiple assets that are being used when it comes to rescues.
"The state of Texas overnight has provided high-profile military vehicles that will be manned by the National Guard. We are also providing water rescue boats as well as helicopters. Both the state and local agencies are providing every resource possible to make sure that we can rescue everybody in need," Abbott said.
The governor noted, however, that the state will have to wait and see if further military support will be brought in to assist with logistics, similar to that of the aftermath efforts of Hurricane Katrina.
Abbott also had a message about the people of Texas: "Texans come together to support our fellow Texans. And we are resilient. And we will overcome this. It's just going to take us a few days to overcome it."
Thanks for reading CBS NEWS.
Create your free account or log in
for more features.