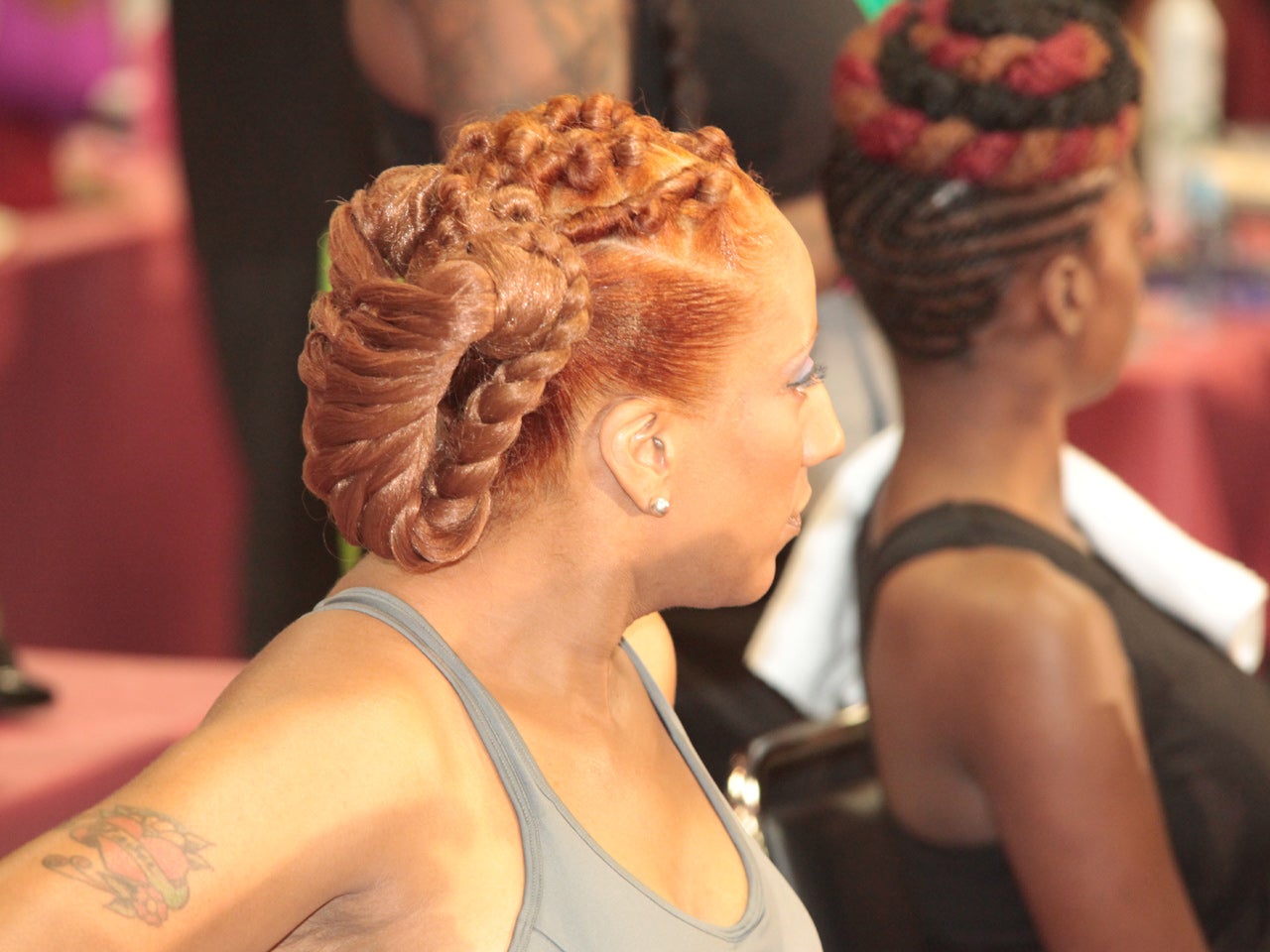 Hair deters many African-American women from exercising
The costly and timely upkeep of hairstyles may be preventing many African American women from working out.
The new study, published in the Archives of Dermatology on Dec. 17, showed about 40 percent of African-American women skip exercising because of hair issues.
"I treat a lot of African American women in our clinic and had noticed how many of them are overweight, and I wanted to know why," Dr. Amy J. McMichael, a dermatologist at the Wake Forest University School of Medicine in Winston-Salem, North Carolina, said in a written statement. "I'm treating them for dermatology related issues, but as a doctor this was even more concerning because excess weight puts these women at risk for hypertension, diabetes and other serious problems."
McMichael told Reuters that as an African-American woman, she too dealt with the hair versus exercise issue. Earlier, Surgeon General Regina M. Benjamin also pointed out that haircare was an issue in that deterred some women in the community from working out. Coarser hair makes it difficult to fix or straighten locks at home, making it necessary to go to the hairstylist. With one Harlem, New York salon reporting that many women pay $40 a week just to get their hair straightened, some people avoid sweating in order to not shower and preserve their hair.
The issue of exercise is very important for the African-American community. Four out of five African-American women are overweight or obese, the highest rate in the country, according to the U.S. Department of Health and Human Services. In 2010, African-Americans were 1.4 times as likely to be obese as Non-Hispanic Whites, and African-American women were 70 percent more likely to be obese than Non-Hispanic White women.
Researchers surveyed 103 African-American women who came to the dermatology clinic at Wake Forest University in October 2007. All subjects were between the age of 21 to 60, with an average age of 42.3. The 40-question survey asked responders how much and what type of exercise they do, how long they exercised each week and the expense and problems with their hair care.
The subjects averaged 75 minutes of exercise a week, less than the 150 minutes of moderate exercise that is recommended by the Centers of Disease Control and Prevention. Only half of U.S. women reach that goal. More than 25 percent of the people surveyed said they didn't exercise at all.
While all of the subjects understood it was important for them to exercise, 40 percent said they avoided exercise because of hair-related issues. One-third said that they would exercise more if it wasn't for their hair. Only 50 percent said they changed their hairstyle to be able to exercise.
"We have now identified the problem - hair care does seem to be a factor - and it is one that is not easily solvable. Somebody might say, 'Oh, just cut your hair,' but that does not make sense. We have to figure out better ways to address this issue," McMichael said in a written statement.
Gary Bennett, an associate professor of psychology, global health and medicine in department of psychology at Duke University, told HealthDay that encouraging people to change their hairstyle to a more fitness-friendly look could help solve the problem.
"This is a serious issue," he said. "Those of us who have worked in black communities have observed this for a long time, and there aren't many easy answers."
UnitedHealthCare sponsors a yearly contest to help come up with exercise-friendly hairstyles for the African-American community as well as provide classes for hairstylists to learn how to do these hairstyles. Dr. Reed Tuckson, a former Washington, D.C. Public Health Commissioner and executive vice president and chief of medical affairs at UnitedHealth Group, previously told CBSNews.com that he hoped to change the mindset of millions of women by proving that looking good -- hair and all -- and exercising can go hand in hand. He's hoped that by going to the salons and teaching hairstylists how to help make their clientele embrace healthier lifestyles, it would make a difference in the community.
"What's been really fun about it is that prominent hairstylists are starting to recognize now that what we are doing by emphasizing the hairstylist's role is much more profound, that doing hair can play into overall healthiness and wellness for their customers," Tuckson explained. "So many of them are starting view their role as more important."
Thanks for reading CBS NEWS.
Create your free account or log in
for more features.