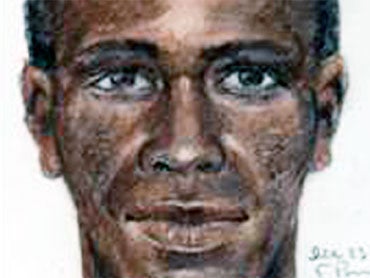 "Grim Sleeper" Arrest Made by Los Angeles Police Department
LOS ANGELES (CBS/AP) Los Angeles police arrested a man in the city's "Grim Sleeper" serial killings Wednesday after decades of frustrated investigations into at least 11 slayings that occurred between 1985 and 2007.
Los Angeles County District Attorney Steve Cooley said Lonnie Franklin Jr. will be charged with 10 counts of murder, one count of attempted murder and special circumstance allegations that could make him eligible for the death penalty if convicted.
The killer was called the "Grim Sleeper" because he took a 14-year break in his crimes.
Franklin's age was unclear, with different agencies saying he is 51 or 57.
Dozens of cops barricaded a block around the 81st Street house where the arrest was made. Neighbors depicted the man who resides there as "friendly" and "quiet." He was known to start conversations with pedestrians and was often seen working on cars in his front yard.
The "Grim Sleeper" case has been an open case for police even with the killer's DNA, a description from a sole survivor and a reward of $500,000. All the victim's bodies were found outdoors often in alleys either shot, strangled or both. The killer usually committed some form of sexual assault before slaying his victim. Ten victims were women, many of them were prostitutes.
More than 30 detectives investigated the frequent murders in the 1980s, but after a few years leads became scarce. Detectives built a special squad after the June 2007 "Grim Sleeper" slaying of 25-year-old Janecia Peters, whose body was found shot in a trash can.
Police were given a description of the "Grim Sleeper" from the one victim who survived, a woman who was sexually assaulted and shot. She told authorities a man offered her a ride to her sister's house. He had chiseled features, was wearing a black polo shirt and drove an orange Ford Pinto. They talked in his car, then he shot her in the chest, sexually assaulted her and shoved her out of the vehicle.

Police continued to look for tips and any evidence that would lead them closer to the elusive killer. In 2009, police released the emergency telephone call from a man who informed police of the whereabouts of the Jan. 1987 killing of Barbara Ware hoping that someone, somewhere would recognize the man's voice.
The caller refused to identify himself, saying "I know too many people," before hanging up.
Thanks for reading CBS NEWS.
Create your free account or log in
for more features.