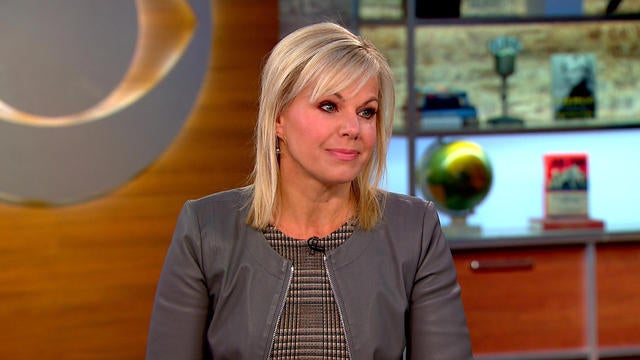 Gretchen Carlson on sexual harassment and how settlements are fueling a "silent epidemic"
Former Fox News anchor Gretchen Carlson helped focus public attention to the problem of sexual harassment and is credited with paving the way for accusers of Harvey Weinstein to speak out. The former Miss America made headlines last year when she sued Roger Ailes, the founder and chairman of Fox News.
Her lawsuit claims Ailes fired her after she refused his sexual advances. Months later, Carlson reached a $20 million settlement with Fox News' parent company, 21st Century Fox, which also issued her a public apology. Ailes denied the claims before his death in May.
Now, Carlson is an advocate for workplace equality. She was named one of Time Magazine's 100 most influential people in the world for 2017. In her new book, "Be Fierce: Stop Harassment and Take Your Power Back," she provides a playbook for women who want to speak out.
Carlson joined "CBS This Morning" to talk about why she came forward, how employee contracts and settlements are designed to keep sexual harassment under wraps, and why the Harvey Weinstein scandal is a watershed moment in how we deal with sexual assault.
"It's an excruciating choice, but for me I realized that my career, my American dream of 27 years of hard work, that it was going to come to an end and it wasn't my choice," Carlson said of why she spoke up about Ailes' advances. "If I didn't, who was going to do it? And I didn't want my children to face the same indignities that I had faced," Carlson said.
Carlson, who worked at CBS News from 2000 to 2005, said that after her story went public, thousands of women across varying industries reached out to her with similar stories.
"It's an equal opportunity epidemic," she said. "They were waitresses, they were bankers, they were accountants, they were teachers, they were flight attendants."
Carlson blames the "silent epidemic" of sexual harassment in the workplace on settlements and the terms of many employment contracts.
"We have chosen as a culture to silence the victims either with settlements where you're gagged from ever saying what happened to you or enforced arbitration, which is a part of employment contracts now, and here's the key — it's secret."
She says silence is one of the most powerful weapons of the harasser and arbitration contracts enable that silence. Meanwhile, the perpetrator remains in the workplace to continue harassing.
"So pervasive in employment contracts now, a clause that means that you're giving up your Seventh Amendment right when you sign it to go to an open jury process," she explained. "You can never tell anyone what you're doing. No one will ever know about it."
When Carlson went public she was doubted by former coworkers — including some women. While she says she wasn't surprised by this, she's optimistic about the future, in part because of the #MeToo social media campaign. A huge number of women are going public with their experiences surviving sexual assault and harassment, posting "me too" and sometimes revealing deeply personal stories for the first time.
"Women are putting their names and their faces to this issue. It's not just anonymity anymore," she said. "The gift of courage is contagious. It passes along, one woman at a time, and look where we are. The hashtag #MeToo, trending for the last two days, and now men are putting out their own hashtags to say they want to be on board. And we need men to help us."
The Hollywood Reporter published a piece by Krista Vernoff, who co-runs "Grey's Anatomy" with Shonda Rhimes, in which she called the entire culture of Hollywood "complicit." She also said, "If we make this all about Harvey, we've already lost."
Carlson agreed others need to speak out to stop harassment. "There were enablers and the company covered it up. So we need to encourage bystanders to also come forward," she said of the allegations against Weinstein. "I'm sure that other people knew that. I'm sure that they did because this is the way in which it works and this is how we continue to cover it up."
Thanks for reading CBS NEWS.
Create your free account or log in
for more features.