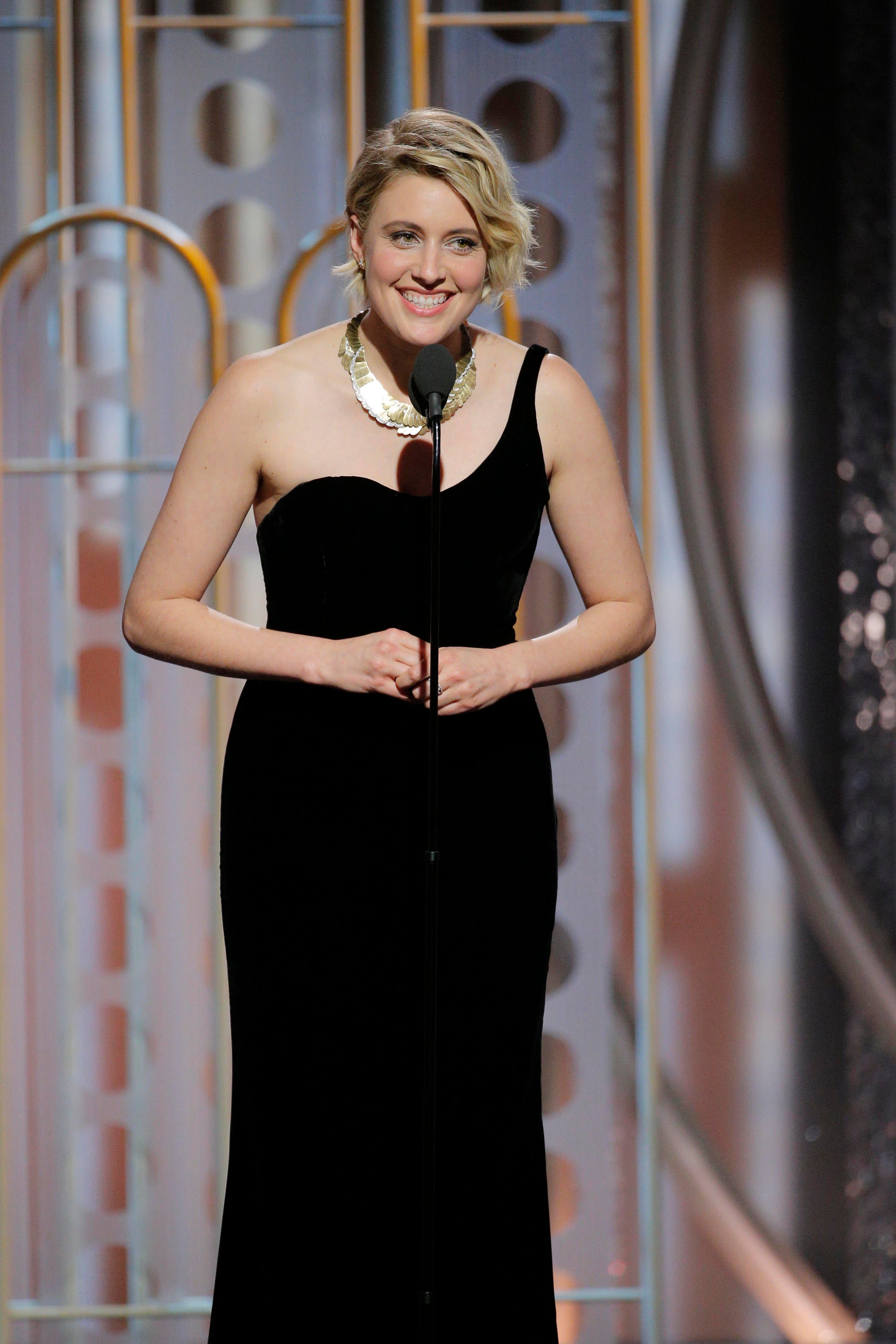 Greta Gerwig says she won't work for Woody Allen again
Greta Gerwig says she won't work with director Woody Allen again. The "Lady Bird" director says that if she knew then what she knows now about the allegations against Allen, she would not have worked with him.
In a discussion with Aaron Sorkin and Frank Bruni for the New York Times, Gerwig talked about her work as an actress on Allen's 2012 film "To Rome with Love."
She said, "It is something that I take very seriously and have been thinking deeply about, and it has taken me time to gather my thoughts and say what I mean to say. I can only speak for myself and what I've come to is this: If I had known then what I know now, I would not have acted in the film. I have not worked for him again, and I will not work for him again."
Gerwig also spoke about the pain she felt when she read accusations by Allen's adopted daughter with Mia Farrow, Dylan Farrow, who has said that Allen molested her when she was 7.
"Dylan Farrow's two different pieces made me realize that I increased another woman's pain, and I was heartbroken by that realization," Gerwig said. "I grew up on his movies, and they have informed me as an artist, and I cannot change that fact now, but I can make different decisions moving forward."
Farrow told BuzzFeed that she supports the Time's Up initiative against abuses in Hollywood and beyond, but believes that its participants need to self-reflect on their complicity.
"That is an admirable and worthwhile objective, I hope these women change the world," she said. "That said, the people who join this movement without taking any kind of personal accountability for the ways in which their own words and decisions have helped to perpetuate the culture they are fighting against, that's hard for me to reconcile."
Specifically, Farrow addressed a comment by Blake Lively calling Allen supportive and empowering, and Justin Timberlake's support for the Time's Up movement.
"I struggle to understand how a woman who believes Woody Allen is 'empowering to women' can claim the role as an advocate for women suffering from sexual harassment," she said. "I struggle with how a powerful force like Justin Timberlake can claim to be in awe of the strength of women and stand with them at this #MeToo moment and then in the next breath say that working with Woody Allen is a 'dream come true.'"
After Gerwig said she wouldn't work with Allen again, Farrow responded on Twitter.
She said, "Greta, thank you for your voice. Thank you for your words. Please know they are deeply felt and appreciated."
Actors Ellen Page, Griffin Newman and David Krumholtz have all expressed regret about working with Allen.
Thanks for reading CBS NEWS.
Create your free account or log in
for more features.