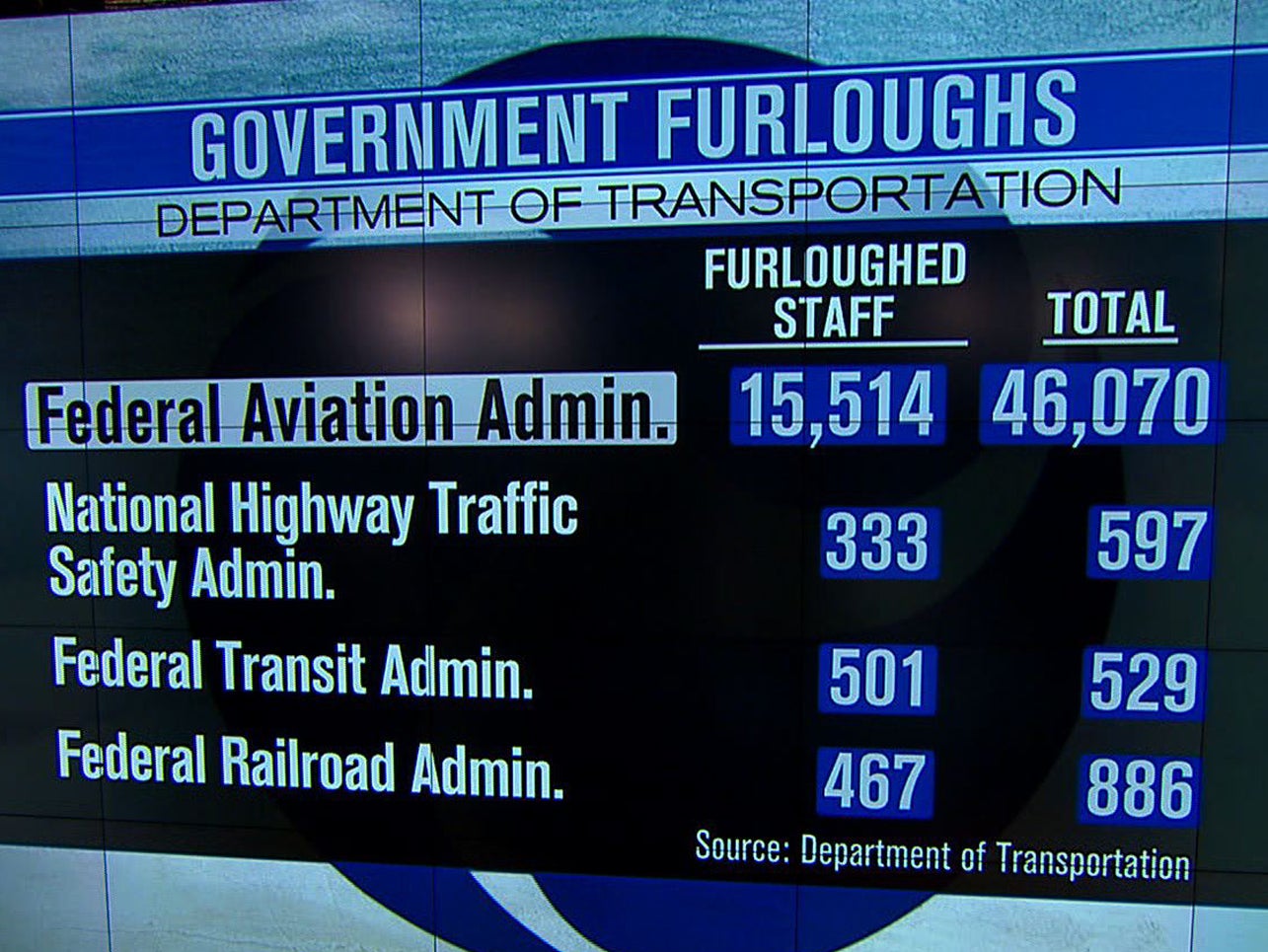 Government shutdown's FAA furloughs raise air-safety concerns
(CBS News) More than 15,000 Federal Aviation Administration employees were furloughed as a result of the federal government's partial shutdown. That is one-third of the FAA's workforce of 46,070 employees.
Special Section: Government Shutdown Showdown
Officials say that much of the FAA will continue to be business as usual during the shutdown, including air traffic control operations. However, it's more the long-term ramifications that have observers worried.
"The air traffic controllers are working, but the people who are training the air traffic controllers are not working," CBS News travel editor Peter Greenberg said on "CBS This Morning" Wednesday. "So if you close that pipeline, who do you get to staff the towers after a certain amount of time?"
One major concern is that nearly 3,000 aviation safety inspectors are being furloughed. They are the people responsible for making sure airlines are maintaining their planes. They also visit foreign and domestic repair stations that are used for major overhauls of planes.
"If you're not certifying the planes as safe when they come out of maintenance, how to they get back in the air?" asked Greenberg. "So you're going to have a pipeline problem."
Travelers should be aware that passport and visa operations might not go as smoothly as they typically do, yet some employees, such as Transportation Security Administration officers handling airport security, will not be reduced.
For Peter Greenberg's full interview, watch the video in the player above.
Thanks for reading CBS NEWS.
Create your free account or log in
for more features.