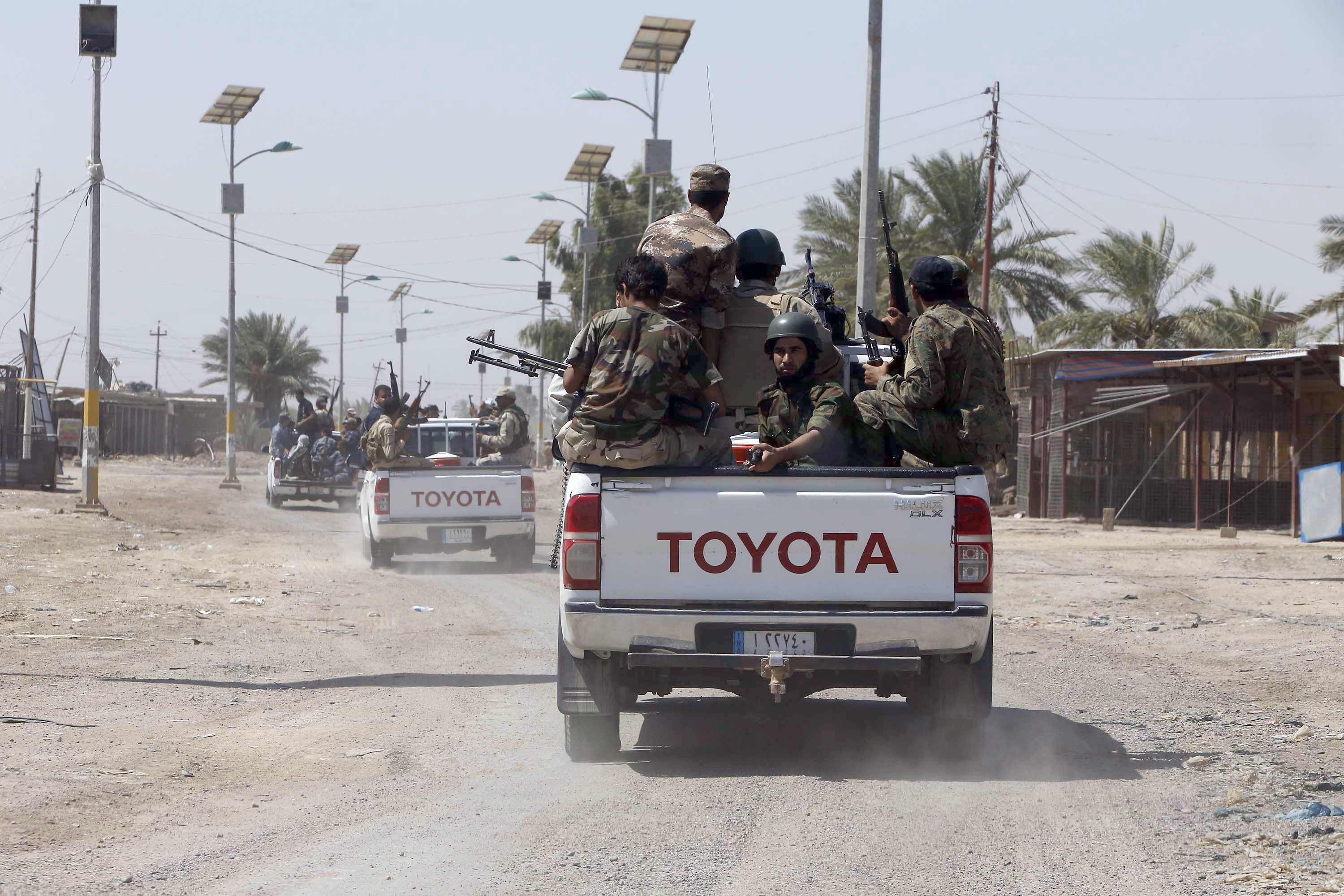 GOP to Obama: Airstrikes not enough to stop ISIS in Iraq
Leading congressional Republicans pushed President Obama on Sunday to step up America's military operation in Iraq, warning that the limited airstrikes the president authorized this week will not be enough to turn the tide against militants with the Islamic State of Iraq and Syria (ISIS, also known as ISIL.)
"Launching three strikes around a place where a horrible humanitarian crisis is taking place...is clearly very, very ineffective, to say the least," Sen. John McCain, R-Ariz., told CNN.
The president said he was acting to protect American personnel in the country and stave off a humanitarian crisis after ISIS fighters began terrorizing religious minorities in Northern Iraq, but McCain claimed on Sunday, "That's not a strategy. That's not a policy. That is simply a very narrow and focused approach to a problem which is metastasizing as we speak."
The hawkish Republican counseled the president to expand the airstrikes to neighboring Syria, where ISIS has gained a significant foothold, saying the border between the two countries had effectively been "erased."
He also pressed for increased assistance to Iraqi Kurds, who have lately struggled to fend off the ISIS advance, and urged Mr. Obama not to wait for political reconciliation in Baghdad before expanding America's involvement in the conflict.
Sen. Lindsey Graham, R-S.C., concurred with McCain about the president's lack of a strategy, saying much of Mr. Obama's decision-making thus far seems designed to "avoid a bad news story on his watch."
"This is not a replacement for a strategy to deal with an existential threat to the homeland," Graham said on "Fox News Sunday." "To change that threat, we have to have a sustained air campaign in Syria and Iraq. We need to go on offense."
Left unchecked, Graham said, ISIS fighters would establish a safe haven to allow terrorist groups to begin planning attacks on the U.S.
Rep. Peter King, R-N.Y., expressed a similar concern about ISIS being a threat to the homeland, and he urged the president to "take nothing off the table" in securing American interests.
"We start off with massive air attacks," King said. "I think doing it from aircraft carriers is limiting them. We should use bases in the area so we could have much more sustained air attacks. We should be aggressively arming the Kurds. The president says that once there's a unity government in Iraq, we will then fight alongside and work with the Iraqi army. Start doing that now."
Several former military and diplomatic officials, though, said America's airstrikes would suffice to contain ISIS, but they likely wouldn't be enough to put the group on a path to defeat.
ISIS "can be stopped by a combination of people on the ground who are willing to fight, such as the Peshmerga, and American airstrikes such as we have seen," said former U.S. Ambassador to Iraq James Jeffrey on CBS News' "Face the Nation." "We have done this in Libya in 2011, Kosovo, Bosnia, all around the world. And it works, if we have other people's boots on the ground and our air supporting them."
Retired Gen. Carter Ham, who commanded U.S. forces in Mosul during the second Iraq War, said the initial American airstrikes "are already having some effect."
"A few strikes by the United States, many more by the Iraqi air force, which is encouraging -- it appears to have at least given pause to the Islamic extremists as they seek to advance toward Erbil and other cities," Ham told ABC. "But much more effort will be required to achieve a positive outcome longer-term."
Democrats, too, said the air strikes are beginning to take a toll on ISIS, and they applauded the president for strictly limiting the mission in Iraq, saying Americans simply don't have the appetite for more sustained military engagement.
Sen. Jack Reed, D-R.I., told CBS News' " Face the Nation" that the strikes had already disrupted ISIS' lines of communication and destroyed some heavy artillery the militants were using to threaten Kurdish forces.
"The basic strategy is targeted strikes on these weapons systems so that the Peshmerga, the Kurdish forces, can strengthen and resist and ultimately roll back ISIS," he explained. "And I think these targeted strikes are very effective. The Kurds are very aggressive. With this support, I think they will be able to stabilize the situation in the north."
Senate Majority Whip Dick Durbin, D-Ill., said on NBC that there's only "so much" America can do to help the Iraqis. "Ultimately, they have to save their own country," they said.
Durbin shot down Republican demands for an increase in America's military involvement, saying an escalation is "not in the cards."
"Neither the American people nor Congress are in the business of wanting to escalate the conflict beyond where it is today," he said. "I think the president's made it clear - this is going to be a limited strike."
Thanks for reading CBS NEWS.
Create your free account or log in
for more features.