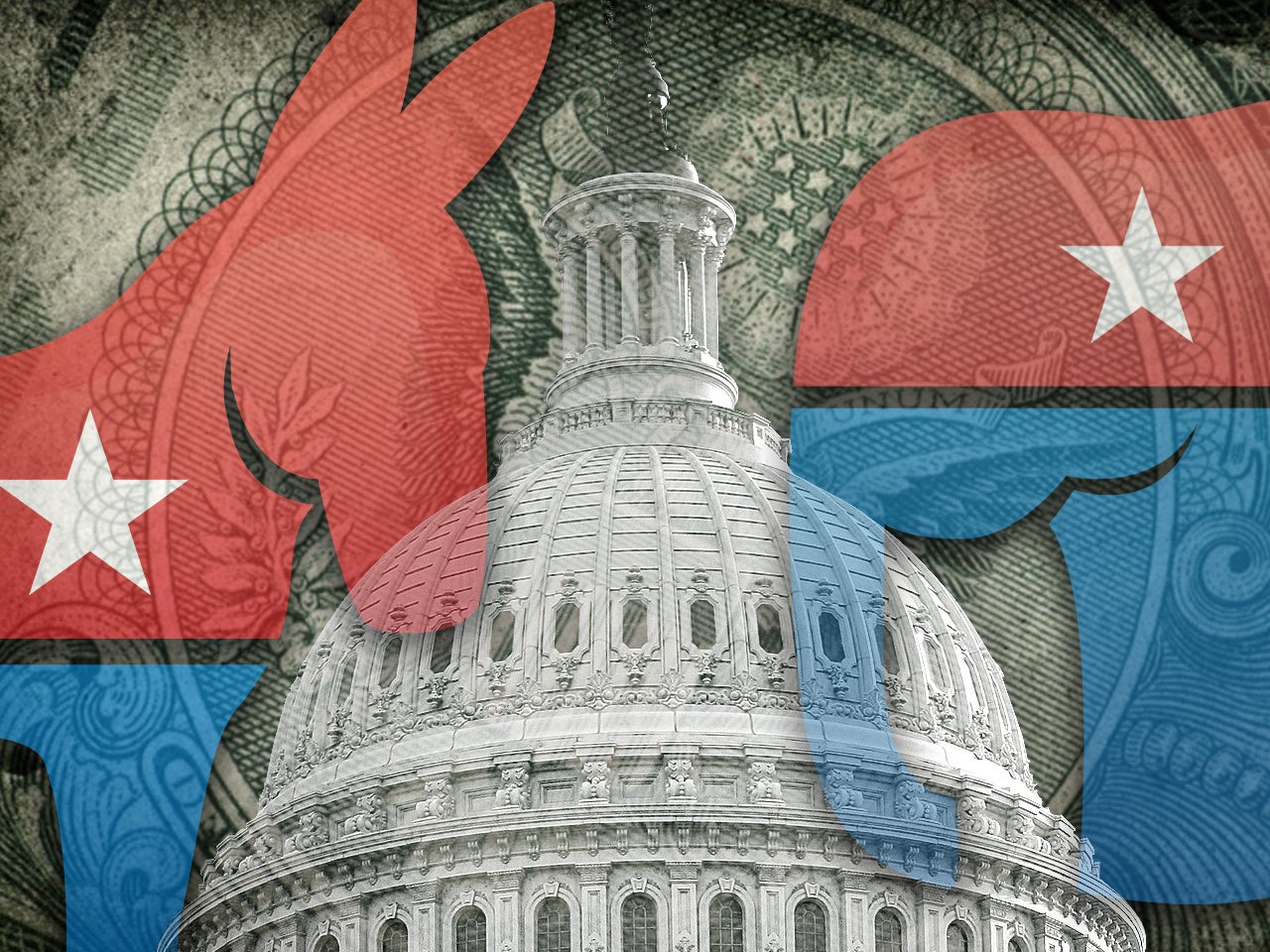 GOP surges ahead of Democrats in 2014 generic ballot
Democrats woke up Thursday to some gloomy post-Christmas news: they have fallen behind Republicans in the battle to win House and Senate seats in the 2014 election.
A new CNN/ORC International poll released Thursday shows Republicans holding a 49 percent to 44 percent edge over Democrats in the "generic ballot," which asks registered voters whether they would choose a Democrat or a Republican in the midterm elections without identifying specific candidates.
Just two months ago, after the government shutdown, Democrats were up 50 percent to 42 percent. But a month later, the GOP had a narrow edge - 49 percent to 47 percent. The dramatic shift in the political landscape follows the rollout of the federal insurance exchanges, which have been plagued by technical troubles.
One number in particular suggests Democrats are being hurt by President Obama's low approval ratings: 55 percent of those surveyed said they are more likely to vote for a Congressional candidate who opposes the president, versus just four in 10 who would choose a candidate who supports him.
There has been a huge drop in support for Democrats among men. In October, 46 percent opted for the Democrat on the generic ballot. In the most recent survey, just 35 percent did.
Just three in 10 registered voters who were surveyed said they were extremely or very enthusiastic about voting in the upcoming elections, which are still nearly a year away. Democrats are less interested, with just 22 percent saying they are extremely or very enthusiastic about voting. Republicans have slightly more interest - 36 percent.
Thanks for reading CBS NEWS.
Create your free account or log in
for more features.