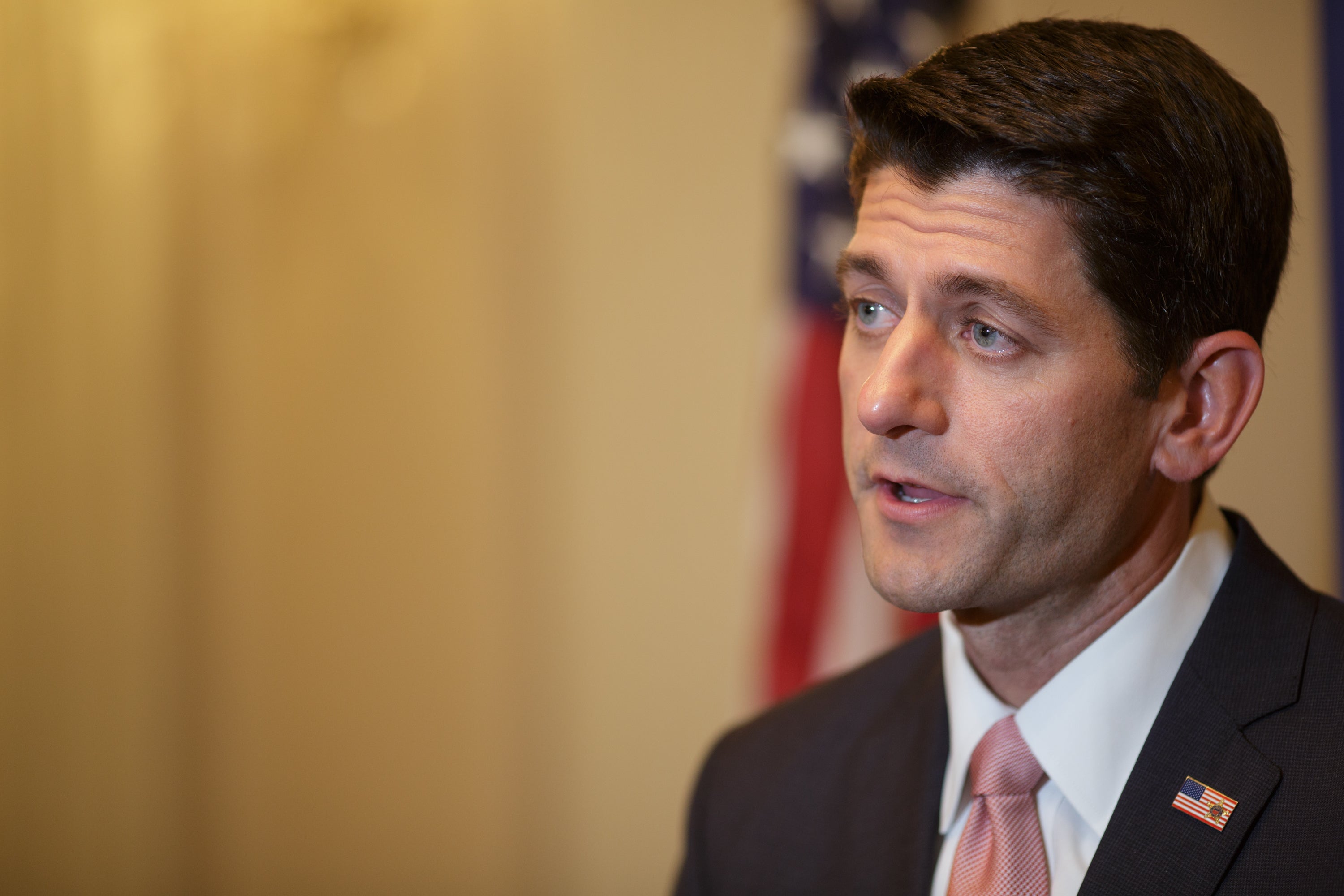 House GOP leaders begging Paul Ryan to run for speaker
Republican leaders are begging Wisconsin's Paul Ryan to run for House speaker as the GOP rushes to try to fill a power vacuum following Kevin McCarthy's sudden withdrawal from the race for the post Thursday.
He pulled out at the last possible moment, just before a vote he was expected to win.
But Ryan said despite being "grateful for the encouragement," he will not be running.
The problem now is there aren't many people who want to lead a party that is this divided, reports CBS News correspondent Nancy Cordes.
McCarthy's decision left lawmakers reeling, including his two opponents.
One, Rep. Jason Chaffetz of Utah, said he was "absolutely stunned. [I] did not see that coming."
Some lawmakers were even in tears following McCarthy's abrupt announcement, upset that what should have been an orderly transition of power has descended into what many of them called chaos.
McCarthy had faced opposition from the same 40 hard-line conservatives who wanted to unseat the current speaker, John Boehner.
Tim Huelskamp of Kansas said McCarthy's exit from the race is a victory for the American people.
"They want Congress to respect conservatives and other members of Congress and that hasn't happened very much in the last four and a half years," said Huelskamp.
But not everyone saw it that way, like New York congressman Peter King.
"We can't allow a small minority of 30-35 people to hijack the House of Representatives," said King.
Florida Republican Ileana Ros-Lehtinen called it "a fight for the soul of the GOP."
"We need somebody who's willing to negotiate and talk to the other side, and those are not bad ways to govern," Lehtinen said.
Three days ago, North Carolina Republican Walter Jones sent a letter to Conference Chairwoman Cathy McMorris Rodgers saying if any candidate for speaker has committed any "misdeeds," he should "withdraw" from the race.
McCarthy denied that this was behind his sudden move. "No. No. Come on," he remarked to reporters.
The chaos surrounding the speaker election comes as Congress faces looming deadlines, including the vote to raise the debt ceiling by Nov. 5 and finding a way to fund the government by December.
Boehner says he will stay on until a new speaker is elected.
Thanks for reading CBS NEWS.
Create your free account or log in
for more features.