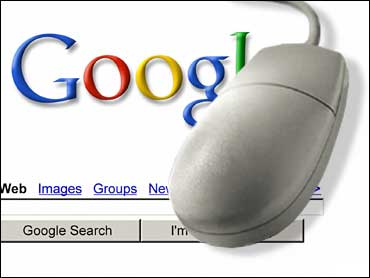 Google Settles Fraud Case For $90M
An Arkansas judge on Thursday approved a $90 million settlement between Google and its advertisers who claimed the leading Internet search company improperly billed them for fraudulent "clicks" on their ads.
Miller County Circuit Judge Joe Griffin called the settlement "fair, reasonable and adequate" and downplayed claims it hurt small advertisers. More than 70 objections were filed, with smaller companies saying they didn't have the resources to prove "click fraud" losses.
By settling claims made in the plaintiffs' class-action lawsuit, Google will give advertising credits that are the equivalent of a $4.50 refund on every $1,000 spent in its advertising network during the past 4 and a quarter years.
No one will receive cash except the lawyers, who will split $30 million.
In Internet advertising, clicking on ads — typically displayed at the top and sides of Web pages — triggers sales commissions even if the activity doesn't lead to a sale. Click fraud cropped up several years ago as a way for scam artists, rivals and mischief makers to drain ad budgets or funnel illicit revenue to Web sites.
Some of the plaintiffs in the Arkansas case went before Griffin on Monday to argue that Google Inc. hadn't taken reasonable care to prevent click fraud and overstated the steps it has taken against would-be swindlers.
A Texarkana company — Lane's Gifts and Collectibles — filed the lawsuit, which Griffin certified as a class action. Google did not admit liability in the case, which also involves other Internet companies whose cases continue.
Google lawyer Nicole Wong said the company was pleased by Griffin's decision.
"We look forward to continuing to manage invalid clicks effectively and provide our advertisers with an outstanding return on their investment," she said in a statement.
In his ruling, Griffin said he based his decision on the strength of Lane's case, Google's ability to pay, the potential expense of further litigation and the limited amount of opposition.
Those who opposed the settlement said the agreement switched the burden of proof to them, and they argued they didn't have the resources to easily pursue their claims. Griffin said, however, their task wouldn't be impossible.
"The settlement class is not required ... to submit records or documents that they simply do not possess," Griffin wrote. "The settlement class is not burdened or discouraged from filing claims because they are required only to provide information to the best of their knowledge in submitting a claim form."
Daralyn Durie, an attorney representing Google, said the majority of class members have agreed to the settlement, including 19 of the company's 20 largest advertisers.
An independent report filed in court last week said while Google appears to be doing reasonably well protecting advertisers from scam artists preying upon Internet advertisers, it remains unclear how much the system is being bilked by click fraud.
Since 2001, the ads have generated $15.7 billion in revenue for Google and its partners, turning the Mountain View, Calif.-based company into one of the world's most prized businesses.
Under the settlement, if advertisers do not claim the full amount available, a portion would be made available to charitable organizations. Griffin also said 556 advertisers notified him they did not want to participate in the class-action lawsuit.
Thanks for reading CBS NEWS.
Create your free account or log in
for more features.