Google Gets HP, Lenovo Lined Up For Chrome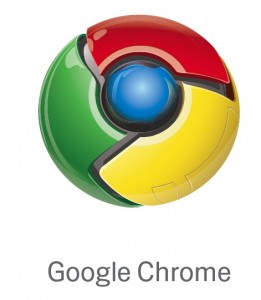 If there was any doubt, as my colleague Erik Sherman expressed yesterday, that Google actually has any hardware partners lined up to use Chrome, its shiny forthcoming operating system, Google has put those doubts to rest. Partners so far include some of the biggest names in portable computing:
Hewlett-Packard, one of the granddaddies of personal computing,
Lenovo, which has already introduced some of the smallest, lightest enterprise notebooks on the market,
Qualcomm, which recently announced it would start producing "smartbooks,"
Acer, the godfather of the category,
ASUS, which is desperately seeking to catch up with the godfather, and
Toshiba, which claims to have introduced the first laptop to the market.
Google said Freescale, Texas Instruments and Adobe are also "among" those on board -- in other words, there will likely be more. Freescale and TI are, like Qualcomm, chipmakers, which demonstrates how carefully Google has thought this through, and in particular, the emphasis it's putting on providing much faster boot and download times. Adobe, which recently introduced an online suite of productivity applications, is also a huge get because it shows that, unlike Microsoft, Google will allow rivals to play in its ecosystem. That as much as anything else will drive the all-important developer community into its arms.
Eric Lundquist agrees with my observation that Chrome is a key piece, but just a piece, of the growing Google stack -- only he puts it more succinctly:

The Chrome operating system is only part of the Google game. The Google Wave shared-resource system still in development will be a bigger deal than the Chrome operating system, but just like the Microsoft competition, the more you can make all the parts work flawlessly together the stronger you are.
But when Eric wrote that, he still had doubts about Google's ability to strike deals with hardware vendors, particularly the likes of Acer and ASUS, which have a huge stake in netbooks. Well, Google has put those doubts to rest.