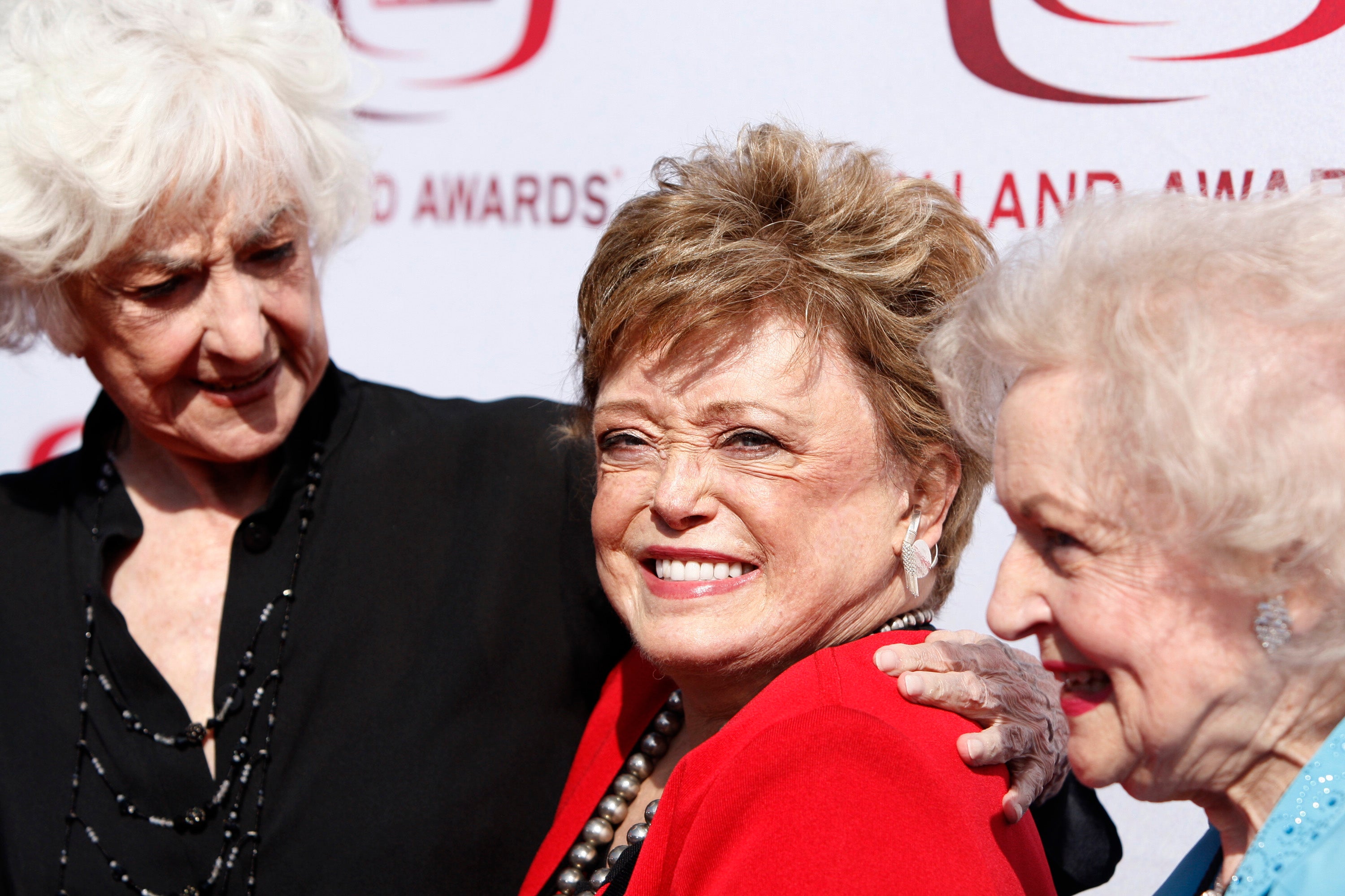 "Golden Girls" star Rue McClanahan goes viral four years after her death
It seems you can't keep a Golden Girl down.
Twitter and Facebook have been buzzing this week with rest-in-peace messages for Emmy-winning actress Rue McClanahan, who played raucous Southern belle Blanche Devereaux on the hit TV series "The Golden Girls" in the 1980s and 90s.
The thing is though, McClanahan has already been dead for four years. She passed away on June 3, 2010 after suffering a stroke at the age of 76.
There have been plenty of hoaxes online about fake celebrity deaths, but this incident is unique, given the scale of retweets and the fact that a simple online search would have confirmed the truth of McClanahan's death pretty quickly (approximately 0.36 seconds according to Google).
The online frenzy sent many people linking to a CBSNews.com obituary of McClanahan from 2010. That story received almost half a million clicks Monday alone.
So what happened? Grace Moya, a New York blogger, was one of the Twitter users swept up in the social hysteria.
"I saw a retweet somewhere on Monday afternoon and then I immediately commentated about it without researching it," she told CBS News.
"After that I started seeing comments like she was 'so good she died twice.' I started looking and there were several accounts tweeting about her death, but it was about the anniversary." Moya tweeted again:
The 38-year-old blogger cited a Washington Post report deconstructing the phenomenon, which suggested the original source was probably a passionate Golden Girls fan such as @Blanche1934, who sent a tweet commemorating the anniversary of McClanahan's passing. @Blanche1934 has a huge following of more than 15,000 people.
Moya thinks some Twitter users ended up truncating the message, cutting off the 2010 date and sparking the wave of RIP retweets. "I think it is about cutting a tweet off that is too long. It was a game of telephone."
She says the experience has taught her a valuable lesson.
"I get all my news on Twitter. I don't watch TV. Now I am growing skeptical about the things I read," she said.
Thanks for reading CBS NEWS.
Create your free account or log in
for more features.