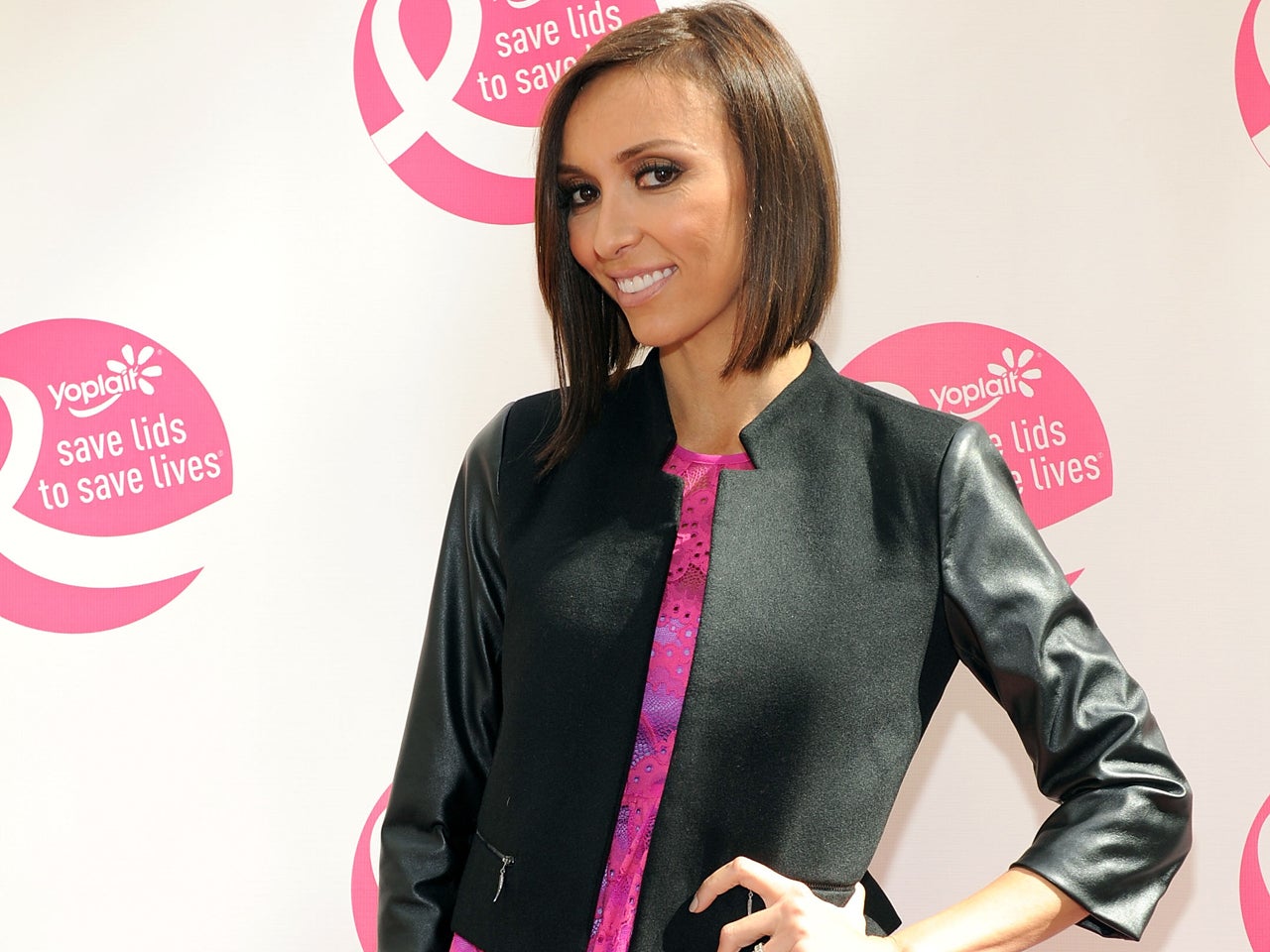 Giuliana Rancic opens up about life after breast cancer
On Oct. 17, 2011, Giuliana Rancic went on NBC's "Today" show to announce that she had breast cancer. Some viewers may have expected the reality TV star to give an update on her plans to get pregnant. But that was not the case. Rancic, who didn't have any family history of the disease, was in the early stages of breast cancer.
Now almost two years to the day after that announcement, the TV personality says she's feeling good and isn't "rattled" by it like she used to be. She's now focused on empowering other women and talking about her experience in a positive way. Rancic learned about the diagnosis through a mammogram she had at her doctor's request before undergoing her third round of in vitro fertilization treatment. Following the diagnosis in 2011, she had a double lumpectomy as part of her breast cancer treatment. She later decided to undergo a double mastectomy. Since then, Rancic has been continuing to monitor the situation and raise awareness about the disease.
"It's pretty much blood work every four months and they test everything to make sure I'm OK -- and so far, so good...That's really the monitoring I do. It's just regular doctors' appointments to make sure everything is OK," the 39-year-old told CBSNews.com. "I was very fortunate. Because I've gone public with the breast cancer, I hear a lot of stories and some are not as great as others. Whether it's resulting in complications from surgery...whatever the case. I hear it all. And I realize how fortunate I am...to have just kind of gotten out of there OK because it is such a major surgery."
Rancic said deciding whether to undergo a double mastectomy is a serious decision.
"I hear a lot of women come up to me and go, 'My mom had breast cancer, I don't have the gene, but maybe I'll get the surgery.'...I don't know what sort of message people are getting, but it's so important to know the facts," she said. "Listen, if you have breast cancer, it runs in your family or you have the gene and maybe you are thinking of having the surgery, talk to your doctor. Maybe it actually might make sense for you. But there are a lot of scenarios where a mastectomy would not make sense. So you have to make sure you're going to a good doctor, getting a second opinion, which was a big deal in my case, and just that you know what you're getting yourself into. It's not a glamorous surgery by any means."
As for Rancic, she returned to work at E! News a couple of weeks after her surgery, but said despite her outward appearance, it wasn't easy. "The makeup played a big part, getting my hair done, a pretty dress played a big part. But when I went home at night I was recovering, and it was a big deal what I was going through. The surgery is a major surgery," she said.
Rancic said she feels fortunate to have had her husband, Bill Rancic, by her side.
"Bill was everything. My husband was everything throughout the process -- from getting diagnosed 'til today," she said. "And I don't know how I would have done it without him. I really don't...I always say not everyone has that support system. I can't even imagine having gone through breast cancer without having an incredible person by my side to help me through it."
Now to coincide with Breast Cancer Awareness Month, Rancic has teamed with the Save Lids to Save Lives campaign from General Mills to help raise money for the fight against breast cancer. People can clip, collect, and mail in the pink lids found on participating General Mills products, and General Mills will donate 10 cents to Susan G. Komen Foundation, up to a maximum total donation of $1.5 million.
"It's an incredible program. Over the past 15 years General Mills has donated $50 million to the fight against breast cancer, and that's a huge amount," said Rancic.
For more on Rancic's fight against breast cancer, check out our sit-down interview with her above.
Thanks for reading CBS NEWS.
Create your free account or log in
for more features.