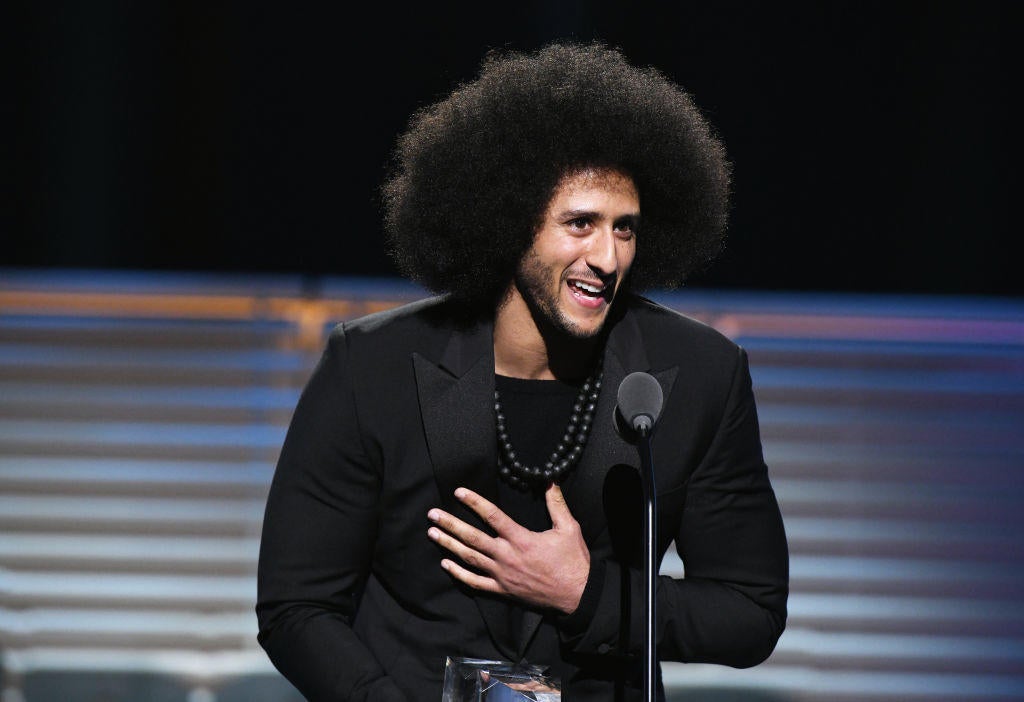 Georgia university cuts ties with Nike over Kaepernick ad; says he's "mocking our troops"
A small Christian college in Georgia has said it is cutting ties with Nike over its Colin Kaepernick ad campaign, claiming the former NFL player was "mocking" law enforcement and the military by protesting during the national anthem.
Truett McConnell University (TMU) in Cleveland announced Friday that it will stop carrying Nike products in its campus store, and donate the proceeds from any remaining products to Wounded Warriors, a veterans charity, and the Fraternal Order of Police.
The school's president, Dr. Emir Caner, said in a statement that Nike's hiring of Kaepernick is "reprehensible." He described the former San Francisco 49ers quarterback as "a person known for wearing pigs on his socks, mocking law enforcement, kneeling against our flag, and mocking our troops."
"If Nike chooses to apologize to our troops and to our law enforcement officers, then -- and only then -- will TMU reconsider their brand," Caner said.
Truett McConnell University's director of communications, Valerie M. Reeves, told CBS News that the school has no financial arrangements with Nike besides the products in its store.
Kaepernick, who is now an unsigned free agent, started sitting and kneeling during the national anthem in 2016, calling it a protest against racial injustice and police brutality. But President Trump, who has been condemning NFL player protests for the past year, has deemed the protests to be a challenge to the military and the American flag.
Caner, the university's president, wrote in a message to CBS News, "We stand for our anthem because we honor our troops and their incredible sacrifice. It is the one symbol of freedom in this country that is apolitical, that represents our desire for a more perfect union. To take a knee is to insult the 200 year history that has given us a DNA of sacrifice."
Nike did not immediately respond to messages from CBS News.
Truett McConnell University -- a liberal arts college with about 2,600 students -- is at least the second Christian college in the past week to abandon Nike over the Kaepernick ads, following the College of the Ozarks in Point Lookout, Missouri. The mayor of Kenner, Louisiana, ordered a ban on Nike products in the city's recreation facilities over the ad, and there have been online calls for boycotts and the burning of Nike products.
Meanwhile, the digital commerce research firm, Edison Trends, reported that Nike saw a 31 percent spike in online sales after its Kaepernick endorsement.
Thanks for reading CBS NEWS.
Create your free account or log in
for more features.