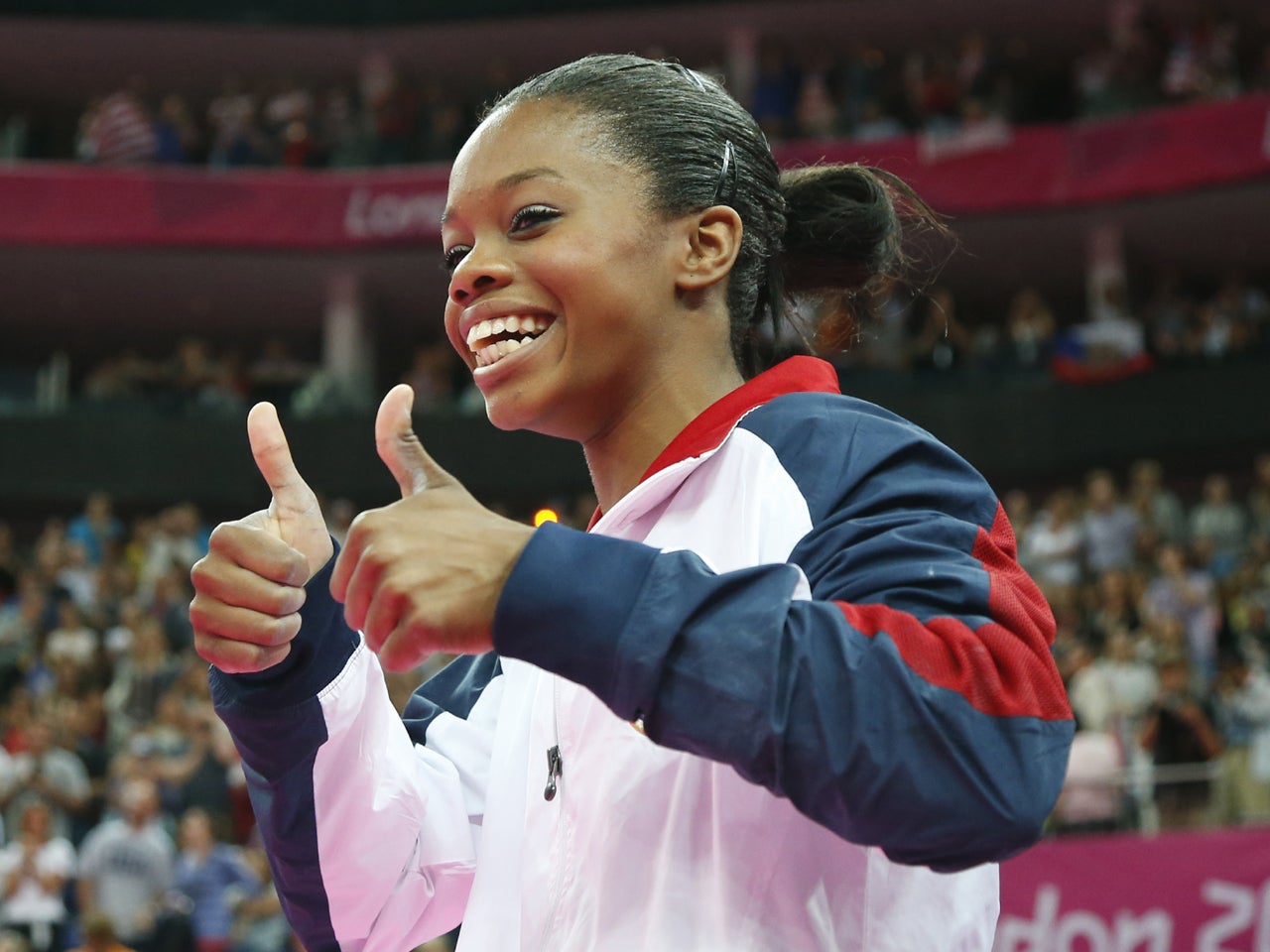 Gabby Douglas: Comments about my hair "stupid"
(CBS/AP) LONDON - Women's gymnastics all-around champion Gabby Douglas likes her hairstyle just fine, thanks.
The 16-year-old said Sunday she was a little confused when she logged onto her computer after winning her second gold medal in three days and discovered people were debating her pulled-back look.
"I don't know where this is coming from. What's wrong with my hair?" said Douglas, the first U.S. gymnast to win gold in team and all-around competition. "I'm like, `I just made history and people are focused on my hair?' It can be bald or short, it doesn't matter about (my) hair."
Douglas uses gel, clips and a ponytail holder to keep things in place while she competes, a style she's worn for years.
"Nothing is going to change," she said. "I'm going to wear my hair like this during beam and bar finals. You might as well just stop talking about it."
The bubbly teenager is the first African-American gymnast to win her sport's biggest prize. She had no idea she was lighting up social media until she Googled herself hours after winning her gold medal.
"I don't think people should be worried about that," she said. "We're all champions and we're all winners. I just say that it's kind of, a stupid and crazy thought to think about my hair."
Olympic gold medalist Serena Williams agrees.
"It's gorgeous! People don't know what they're talking about," Williams told USA TODAY Sports on Friday. "It's ridiculous. It's so ridiculous. Her hair is gorgeous."
Thanks for reading CBS NEWS.
Create your free account or log in
for more features.