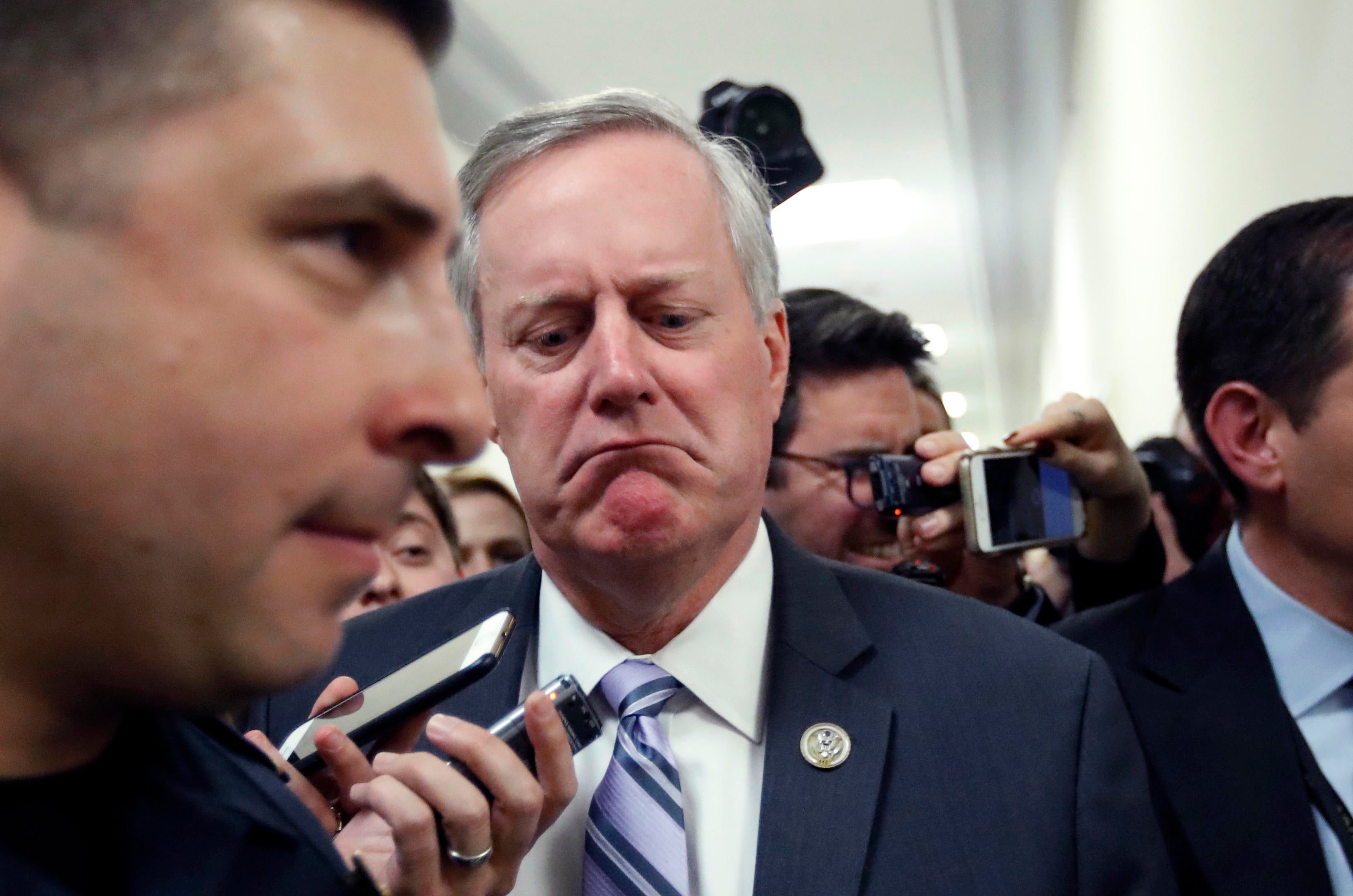 To prevent shutdown, House Freedom Caucus chairman says border wall money can wait
The chairman of the conservative Freedom Caucus in the House says that he and his group's members would accept a government funding bill in September that excludes border wall funding if it means preventing a shutdown.
"In talking to a number of my members, if there was a vote for a continuing resolution next week that did not include border wall funding, the majority of those members would be supportive of that," Rep. Mark Meadows, R-North Carolina, said in an interview on ABC News' "Powerhouse Politics" podcast.
Meadows said he'd rather move the debate over border wall money to later in the year. Congress must pass a government funding package by the end of September and they'll likely pass a short-term measure that would expire in December.
"Next week, in September, we are encouraging our leadership to go ahead and put a bill on the House floor and let us vote for that," Meadows said. "Most of the conservatives that I talked to are willing to ... vote for a continuing resolution that just basically would not have wall funding in it -- would continue the current stream of money that keeps the government operational while we work through and negotiate on the appropriations bill."
At the same time, Meadows said that he and his members would oppose a clean debt ceiling hike - that is, with no strings attached - as the White House has requested. Congress must raise it by September 28 or the nation could default.
"A clean debt ceiling is not something that I support," Meadows said. "We've got a fiscal crisis on our hands. We've got out-of-control spending, and yet we continue to raise the debt ceiling over and over again without any thought of how it is going to be paid back."
Republicans will need to rely on Democratic votes in at least the Senate to pass a government spending bill and a debt limit increase.
This comes as congressional leaders are set to go to the White House next Wednesday to meet with President Trump, multiple aides confirmed to CBS News. The meeting will be held with Speaker Paul Ryan, R-Wisconsin, House Minority Leader Nancy Pelosi, D-California, Senate Majority Leader Mitch McConnell, R-Kentucky, and Senate Minority Leader Chuck Schumer, D-New York.
Mr. Trump had been threatening a government shutdown if lawmakers don't appropriate money for his wall along the U.S.-Mexico border. That could change now if members of Congress press for emergency hurricane relief funding for Texas.
Thanks for reading CBS NEWS.
Create your free account or log in
for more features.