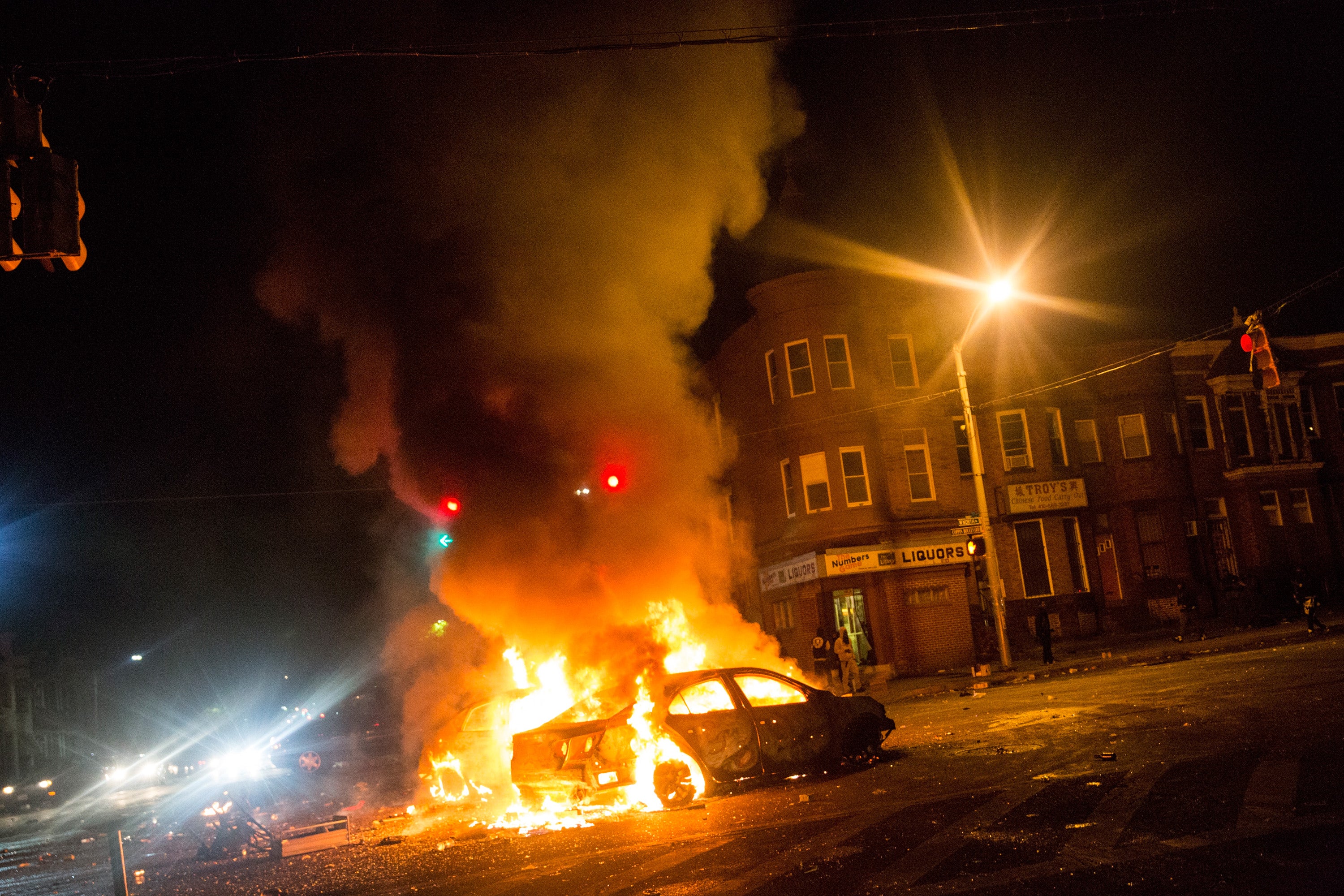 Former Baltimore police commissioner breaks his silence
WASHINGTON --One year ago Wednesday,Baltimore erupted in riots after the funeral of Freddie Gray, an African-American man whose neck was mysteriously broken while in custody in a police van.
The police commissioner, Anthony Batts, was later fired. Since that moment, he has maintained his silence -- until now.
When the rioting began, Batts remembered wondering why his officers were reacting so slowly.
"I was clinching my fists and gritting my teeth and saying, 'Move, go! Go!" Batts told CBS News.
He denied an allegation from the police union that officers were told to give the protesters room.
"I'm telling you that the mayor never told me or gave me a order to stand down," Batts said. "I never heard her any given point in time give anybody an order to stand down. I never told anybody to stand down."
Batts said the real problem was training.
"We just didn't have enough time to get prepared the way that we should," he said. "And that falls on me. And I take that accountability for that protest."
Within days, six police officers had been arrested on various charges for putting Gray in a police van unrestrained and for 45 minutes denying him medical care.
Does Batts think they should have been charged?
"I'm gonna answer your question like this: Unfortunately, in -- in my career, in my almost 35 years of doing this job, I've had to tell wives that their husbands have been killed on duty," Batts replied. "The only time that I've, I've kinda lost it was talking to my police officers in Baltimore about these six officers."
Batts said Gray's death and the subsequent riots exposed deeper problems in Baltimore.
"It was just the straw that broke the camel's back that unleashed that," he said. "You gotta talk about the racial issues in that city. People don't like to talk about those things, but you got 'separate but equal' taking place in that city."
Even before the riots, Batts' critics accused him of being out of touch with the city and rank and file officers.
The trials of the accused officers resume next month. Late last year, the first one ended in a mistrial.
Thanks for reading CBS NEWS.
Create your free account or log in
for more features.