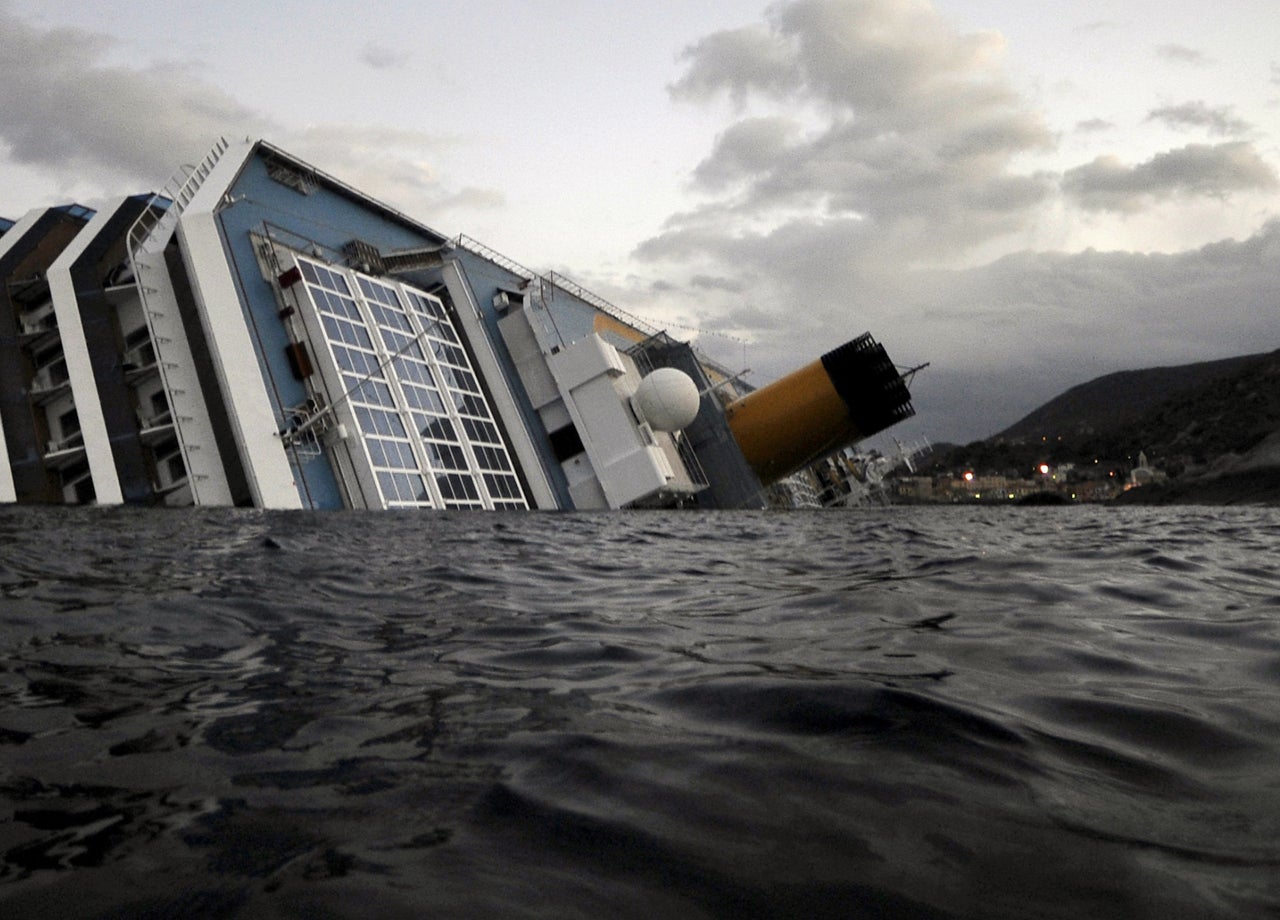 Costa Concordia captain heads to jail
ROME -- The Italian captain of the Costa Concordia cruise liner that crashed into a reef in 2012 and capsized, killing 32 people, was headed to a Rome prison after losing his final appeals bid Friday.
The Court of Cassation, Italy's highest criminal tribunal, upheld Francesco Schettino's lower court convictions and his 16-year prison sentence.
Schettino was convicted of manslaughter and causing the shipwreck while captaining the luxury liner sailing near Giglio Island off Tuscany. He was also convicted of abandoning the capsizing vessel with passengers and crew still aboard.
"Finally, Schettino begins to pay for his wrongdoing," Michelina Suriano, one of the lawyers representing passengers, said after the ruling.
Defense lawyer Saverio Senese called the ex-captain a scapegoat and expressed "great bitterness" over the final decision.
He said Schettino, when told by phone about the verdict, said he respected the decision and was standing outside Rome's Rebibbia Prison on Friday evening, ready to begin serving his sentence.
Senese said he would study the court's ruling to see if there were grounds to appeal to the European Court of Human Rights. Lawyers for passengers have also expressed disappointment that only Schettino ultimately was going to prison, since they contended that others working for the cruise ship company also shared some blame.
"For our clients, a chapter has been closed," said Massimiliano Gabrielli, a lawyer who represented some passengers. "We are sorry that the only one who will go jail tomorrow is Schettino."
Some 4,200 passengers and crew were aboard the Costa Concordia during a Mediterranean cruise when the ship collided on Jan. 13, 2012, during dinner hour with the reef. The rocky reef speared the vessel's side, allowing tons of water to rapidly pour inside.
Prosecutors argued that Schettino had steered the ship too close to the island's coastline. They also contended he downplayed the severity of the crash, wasting valuable rescue time.
Some of the dead drowned in the sea, others perished in the ship's elevator shafts when the vessel capsized and sea water rushed into the space. Some survivors were plucked to safety by helicopters after the liner overturned, while others swam to safety to the island in the dark, cold winter's night.
The wreckage, raised in a dramatic engineering feat, was eventually towed to the Italian mainland to be broken up for scrap.
Thanks for reading CBS NEWS.
Create your free account or log in
for more features.