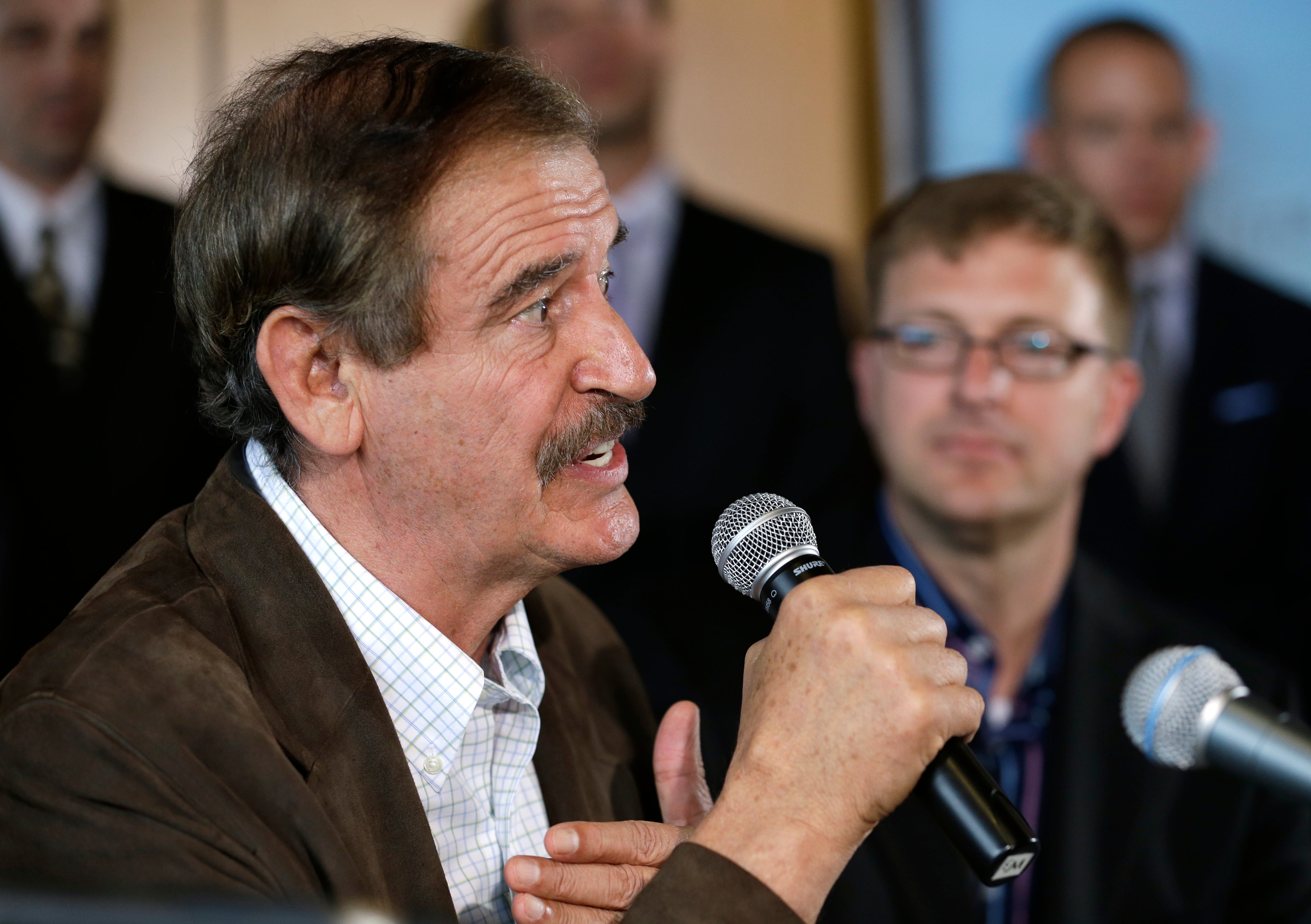 Former Mexican president stands behind comparing Trump to Hitler
MIAMI -- Former Mexican President Vicente Fox is standing by his comparison of Donald Trump to Adolf Hitler, saying the Republican presidential front-runner "believes in the white supremacy."
Fox says Trump "lies and lies and lies and uses whatever is convenient for him without any attention to facts."
Trump has angered many Mexicans for his campaign rhetoric denigrating some immigrants as "rapists" who bring crime and drugs to the United States. He has repeatedly promised to build a wall along the entire U.S.-Mexico border.
Fox is calling on Americans to "wake up" from "this Republican nightmare." He made the remarks Wednesday in an interview taped for Fox News Channel's "Hannity."
He says Trump's campaign "worries me for America, it worries me for the world, it worries me for Mexico."
Last week, Fox blasted Trump, using profanity to respond to Trump's insistence that Mexico must pay for a wall along the U.S.-Mexico border and calling the GOP front runner a "crazy guy."
"I declare: I'm not going to pay for that f***ing wall," Fox told Fusion in an interview. "He should pay for it--he's got the money."
Fox added that he's shocked by the fact that Trump won among Latino voters in Nevada caucuses. He called on American Latinos to not hand the country over to a "crazy guy."
"Please, you Hispanics, Latinos in the U.S., open your eyes," he said. "It's not to defend our race. Not to defend our creed. It's to defend this very same nation that is hosting you. This nation is going to fail if it goes into the hands of a crazy guy."
Trump responded in his usual bombastic style on Twitter, calling on Fox to apologize for using colorful language:
Fox is the second Mexican president to criticize Trump for his rhetoric over Mexican immigrants and the need for a wall.
Last fall, President Enrique Pena Nieto said in regards to Trump that the Mexican government "fully discredits and condemns any expression of a discriminatory character... that specifically hurts Mexicans."
Thanks for reading CBS NEWS.
Create your free account or log in
for more features.