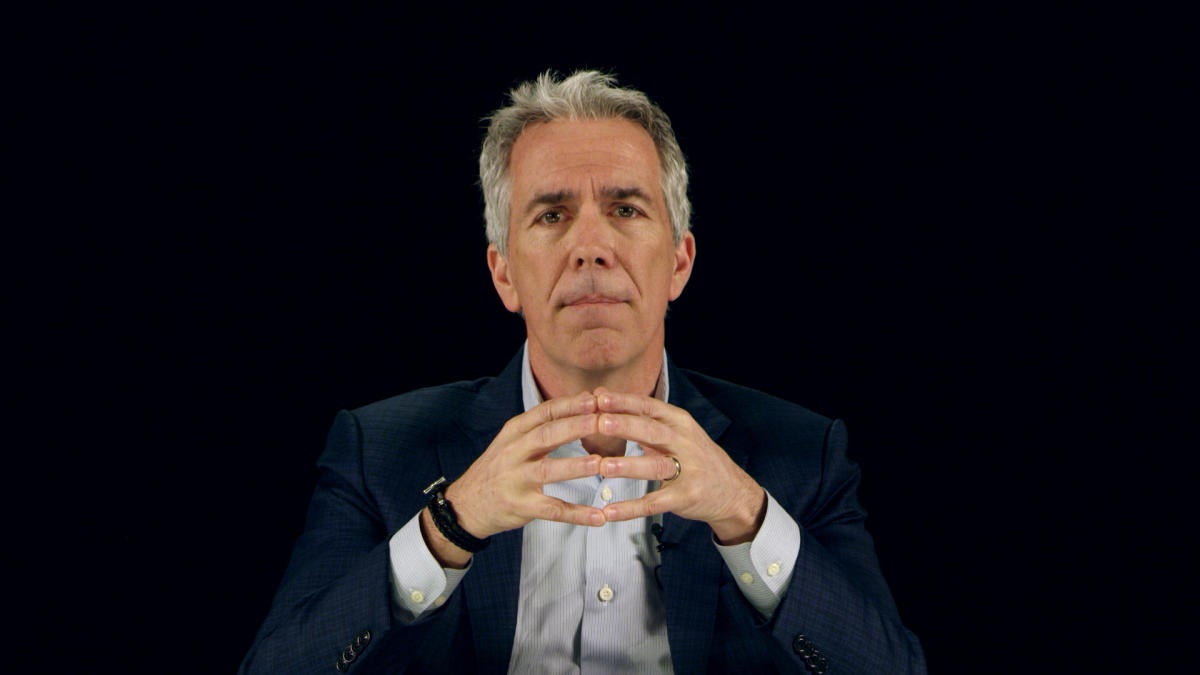 Former congressman Joe Walsh explains how Sacha Baron Cohen tricked him on new show
Former Illinois congressman Joe Walsh appeared on the first episode of Sacha Baron Cohen's new show, "Who is America?" on Showtime, but unlike Sarah Palin, he doesn't seem particularly angry that he was "duped" by the comedian. The conservative talk radio host and former politician instead said Cohen "fooled me good."
On his premiere episode, Cohen, disguised as Israeli "anti-terror expert" Col. Erran Morad, teamed up with Philip Van Cleave, president of the Virginia Citizens Defense League, to launch a campaign to arm children as a solution to school shootings. "Morad" was able to get Walsh, former Senate Majority Leader Trent Lott, Reps. Dana Rohrabacher (R-Calif.) and Joe Wilson (R-S.C.) to record video messages in support of the campaign, including one that educates children on using firearms.
In one of the videos, Walsh says, "The intensive three-week Kinderguardian course introduces specially selected children from 12 to 4 years old to pistols, rifles, semiautomatics and a rudimentary knowledge of mortars. In less than a month — less than a month — a first-grader can become a first grenade-er."
Walsh wraps up and says, "Happy shooting, kids."
Walsh said Cohen fooled him into recording the message by claiming that Walsh was receiving an award from an Israeli TV network. Walsh said he did not appreciate that Cohen was using people's support for Israel to take advantage of them, but he also said, "I gotta own what I said."
Walsh also tweeted, "It's on me. Sacha fooled me good," and emphasized that he does not actually think children should be armed.
On CNN, Walsh even said that Cohen was "a funny guy because he gets people to say stupid things." The pundit reiterated, though, "He gets people to say stupid things because he lies to them."
On "Who is America?" Cohen, as Morad, says, "NRA want to arm the teachers. This is crazy. We should be arming the children." In his promotional videos, Morad uses cartoons, gunimals (guns that look like stuffed animals) and a nursery rhyme to propagate his idea to arm children.
Walsh said on CNN that he thought something was off, but he did not realize until 3 a.m. the next day that it was all a prank.
He said, "They had me read about this 4-year-old child in Israel who, when a terrorist entered his classroom, somehow he grabbed the terrorist's gun and held the terrorist at bay. And that was an example of how Israel trains and arms preschool kids on how to use firearms, and boy, shouldn't we do that in America?"
He said he thought, "Well, this is kind of crazy, but it is Israel and Israel is strong on defense," before realizing the next day that he had been duped. You can see the clip here.
Last week, Palin announced that she was also "duped" by Cohen and said his team tricked her by calling the interview an opportunity to honor American veterans for a "legit Showtime historical documentary." She said that a person she believes to be Cohen was "heavily disguised" as a disabled U.S. veteran with a fake wheelchair.
"Who is America?" is the former "Borat" star's first new show in more than a decade. "Who is America?" airs on Showtime at 10 p.m. ET/PT on Sundays.
Showtime is a division of CBS.
Thanks for reading CBS NEWS.
Create your free account or log in
for more features.