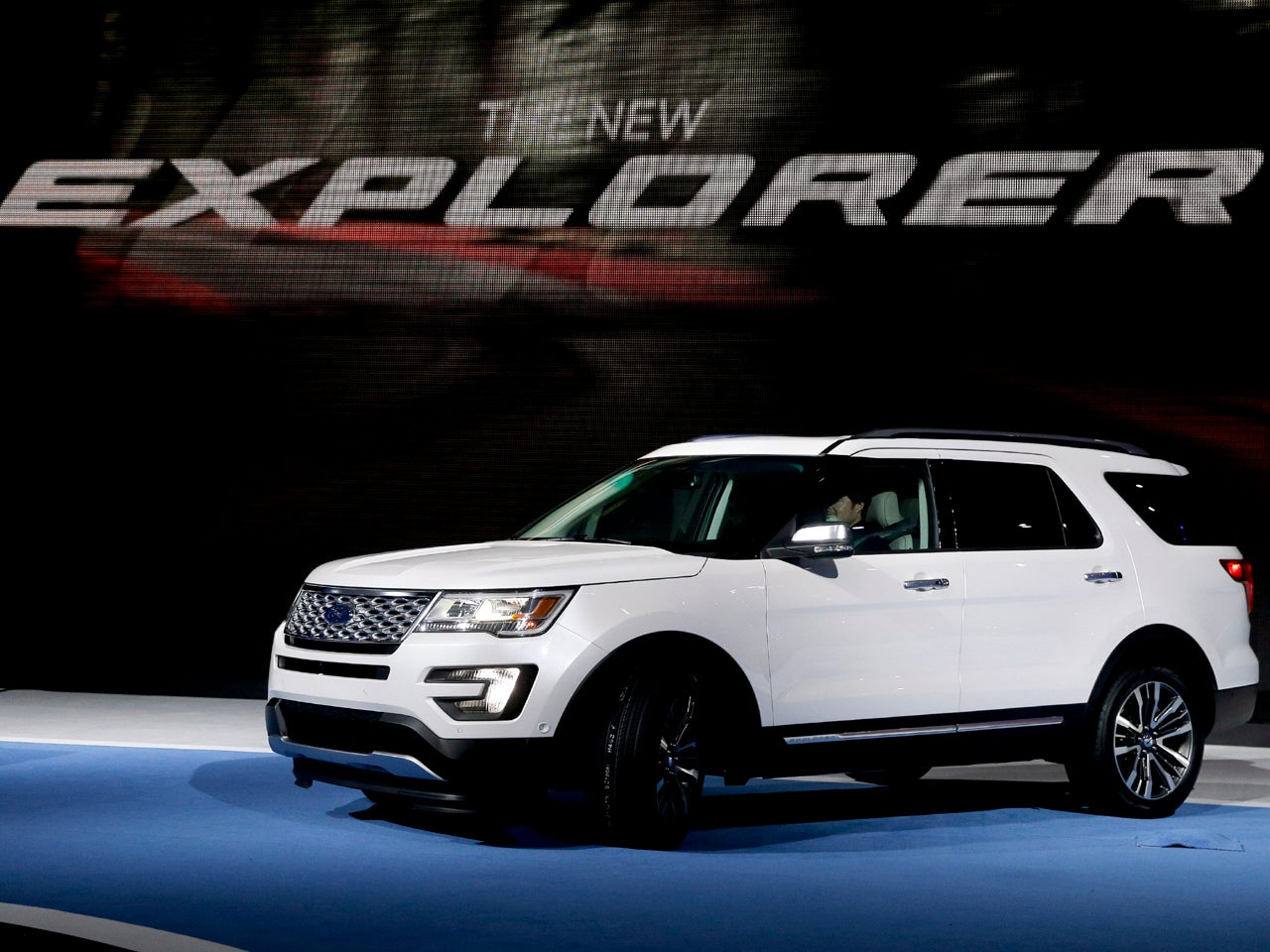 Ford offers free repairs as Explorer exhaust complaints grow
In a major update about our ongoing CBS News investigation into reports of carbon monoxide seeping into Ford Explorers, the automaker is now offering free repairs.
Affecting models from 2011 to 2017, 1.3 million owners of the popular SUV will begin receiving notices today.
But the automaker is stopping short of recalling the Explorer. The watchdog group, Center for Auto Safety, says anything short of a recall is not enough.
The letters from Ford for the voluntary repair program were sent out Monday, reports CBS News correspondent Kris Van Cleave. The repairs include reprogramming the air conditioner, replacing drain valves and checking the seals around the back of the vehicle. It comes as CBS News has learned the number of complaints is growing.
Calling it quits, Steve Simmons unloaded his tools from the 2015 Ford Explorer he bought used just a couple weeks earlier. He made the dealer buy it back after he said he got sick behind the wheel.
"Nausea. Headaches. Dizziness. Blurred vision," Simmons said.
After taking blood tests, Simmons' doctor diagnosed him with carbon monoxide poisoning.
"What would have happened to me and my wife?" Simmons asked. "We would have been asleep, off the road, doing at least 70 or 75 miles an hour while we were doing it."
He said he could have been killed.
"Hundred percent. Not a doubt in my mind," Simmons said.
The National Highway Traffic Safety Administration is investigating at least 1.3 million 2011-2017 Explorers based on reports of exhaust, which contains carbon monoxide, seeping into the passenger cabin.
Nearly 1,300 people have filed complaints with the regulator. Ford acknowledged getting more than 2,000 reports as of August last year. In the letter to customers, Ford insists Explorers "are safe" and its "investigation has not found carbon monoxide levels that exceed what people are exposed to every day."
NTHSA said it's found no actual evidence of carbon monoxide poisoning. That's despite documented cases, like Louisiana police officer Brandy Sickey, who is now suing Ford, and Simmons. Both were diagnosed after driving an Explorer.
Simmons just launched FordExplorerNightmare.com, hoping to rally support for a recall.
"What's it going to take before decisive action is taken? Now I know it's a lot of money for Ford, but I mean, you know, put a value on human life," Simmons said.

NHTSA isn't commenting on the timeline for its investigation, but said it is very concerned about this potential safety problem, adding, "this action by Ford does not bring closure to the issue." The agency recommends call your dealer if you get the letter.
Thanks for reading CBS NEWS.
Create your free account or log in
for more features.