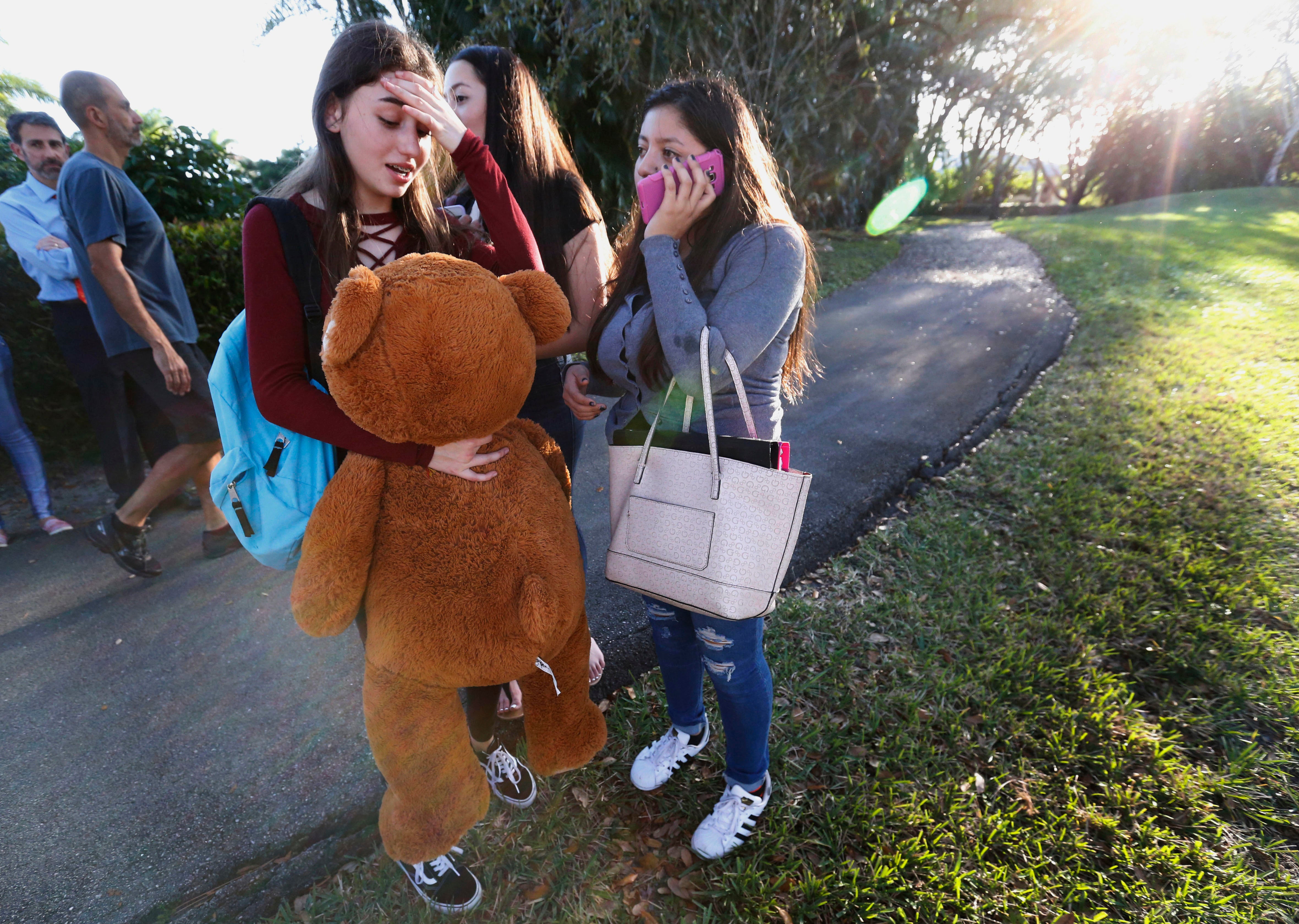 Florida shooting: At least 17 killed in deadly school shooting; suspect ID'd
PARKLAND, Fla. -- What started out as an ordinary day at a south Florida high school has ended in gunfire and death. It happened about 20 miles northwest of Fort Lauderdale at Marjory Stoneman Douglas High School which is attended by about 3,000 students. At least 17 people were killed. A 19-year-old suspected gunman has been identified as Nikolas Cruz, a former student.
A law enforcement source tells CBS News that gunman appears to have pulled the school's fire alarm in order to create chaos and then began firing.
Dramatic cellphone video captured the gunfire and the screams of the high school students trapped inside their classrooms -- some hiding in closets -- as the shooting happened.
The sight of what's become an all-too-familiar panic of students fleeing, hands raised in single file, was only matched by the images of armed tactical police, racing into the building looking for the gunman. From the air, emergency crews could be seen tending to the wounded and dressing their wounds.
"Approximately 14 people were transported to area hospitals with various degrees of injuries, there are multiple causalities -- there are folks who have lost their lives," Broward County Sheriff Scott Israel said.
The sheriff says Cruz, the alleged gunman, was captured off campus. He was seen surrounded by police being placed into custody.
"He was taken in about an hour after he left Douglas, after he committed this horrific homicidal act," Israel said.
High school freshman Bruna Aleveda said the gunman was just outside their door.
"I don't know how we are alive," she said. "For like 30 minutes we were like praying and crying, and then the police came and we just got out."
When the lockdown was over, distraught parents raced to the scene. They were even more emotional teenagers relieved to be outside.
"It's a horrific situation -- it's a horrible day for us," School Superintendent Robert Runcie said.
Thanks for reading CBS NEWS.
Create your free account or log in
for more features.