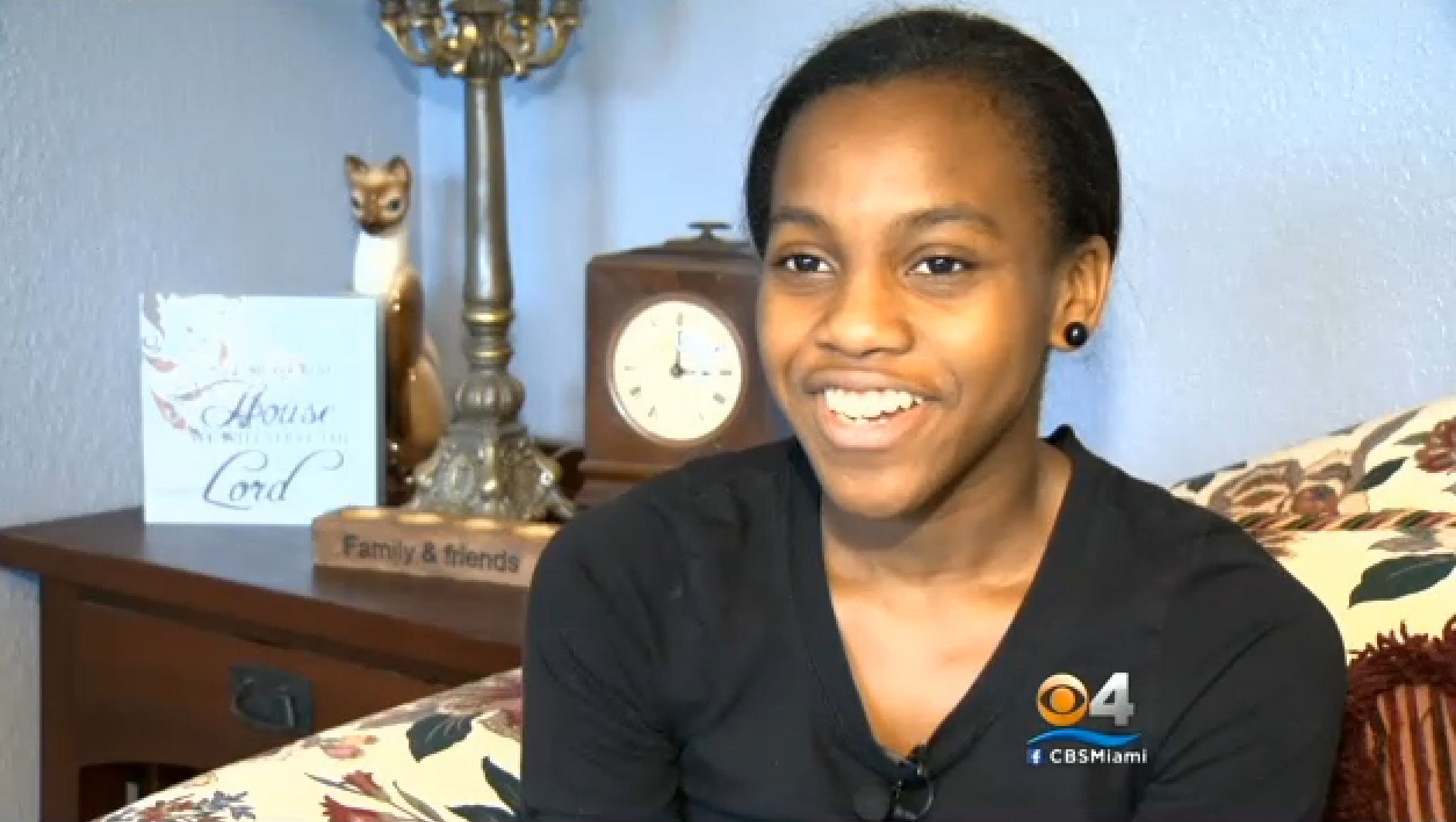 Florida girl graduating from high school and college in same week
MIAMI -- A 16-year-old South Florida girl has double reason to celebrate: She's collecting diplomas from both high school and college within the space of one week.

In an unusual twist, Grace Bush earned a bachelor's degree from college -- but she won't have her high school diploma until Friday, CBS Miami reported.

"It's kind of weird that I graduated college before high school," she said.

The Hollywood teen received her bachelor's degree in criminal justice last Friday morning from Florida Atlantic University.

She did it with a 3.8 grade point average, completing the four-year degree in just three years.

"I started when I was 13 at Broward College and I also took my classes throughout the summer, so I was able to finish it before four years," she said.

Bush will get her high school diploma on May 9th from Florida Atlantic University High School.

The institution's dual enrollment program allows high-performing high school students to earn credit for the same courses toward their college degree and save thousands of dollars in tuition at the same time.

Bush's parents wanted their nine children to earn college credit in high school because they can't afford to send all of their kids to college. Their mother, who home-schooled all the kids, knew early on that Grace had a knack for learning.

"At 2 years old, she was already reading and I was totally shocked," said her mother, Gisla Bush.

Grace is the third oldest in the Bush family.

"My two older sisters are doing it and I'm the third to do it. My oldest sister already graduated and my second oldest sister is graduating in the summer," she said.

The new college graduate said she'll be pursuing a master's degree this fall, and then going to law school.

"I would eventually like to become chief justice of the United States," Grace Bush said.

During her spare time she plays the flute in two orchestras and that keeps her busy, but the teen said she will finally take a little break during the summer.

"To study for the LSAT, so I can get as high a score as possible, so hopefully I can get a full ride into a good law school," she said.
Thanks for reading CBS NEWS.
Create your free account or log in
for more features.