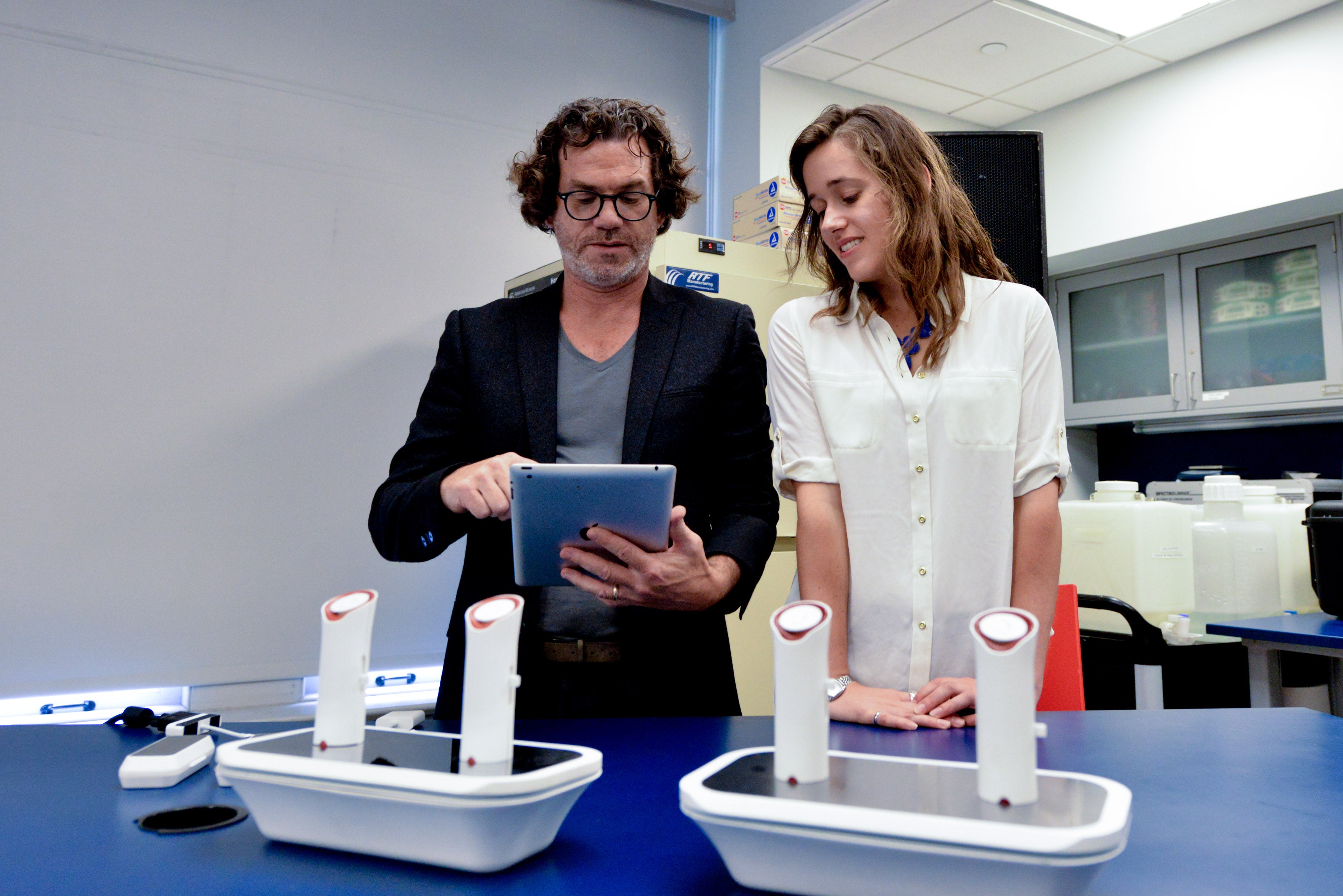 First scented messages sent across the Atlantic
For the first time, a scent has been digitally transmitted across the Atlantic. On Tuesday, the delicious smells of champagne and chocolate wafted from Paris to New York.
Christophe Laudamiel, a fragrance chemist in Paris, sent the aromatic message to Harvard professor David Edwards and co-inventor Rachel Field at the American Museum of Natural History in New York. Edwards and Field responded by sending Laudamiel the smells of a large breakfast: a chocolate muffin, passionfruit juice, baguette with butter, and cereal with strawberries and yogurt.
The odors were sent via oSnap, a new iPhone app developed by their company, Vapor Communications. The sender snaps a photo and selects component smells from a set of 32 different available cartridges.
The photo plus odor message is then sent via email, text, or tweet to the recipient, who can receive the scented "oNote" on a specially-designed device called an oPhone.
The oPhone's odor cartridges focus mostly on food experiences for now. And they only account for a small fraction of the scents a human nose is capable of detecting. Scientists say humans are able to smell at least 300,000 distinct odors, though many of those odors are combinations of other smells.
For people curious to check it out, there will be an oPhone hotspot at the American Museum of Natural History in New York for three weekends in July.
If you want an oPhone of your own, the inventors have launched an Indiegogo campaign offering preorders for $149. Next year, when the devices are scheduled to go into full production, they will retail for $199.
Thanks for reading CBS NEWS.
Create your free account or log in
for more features.