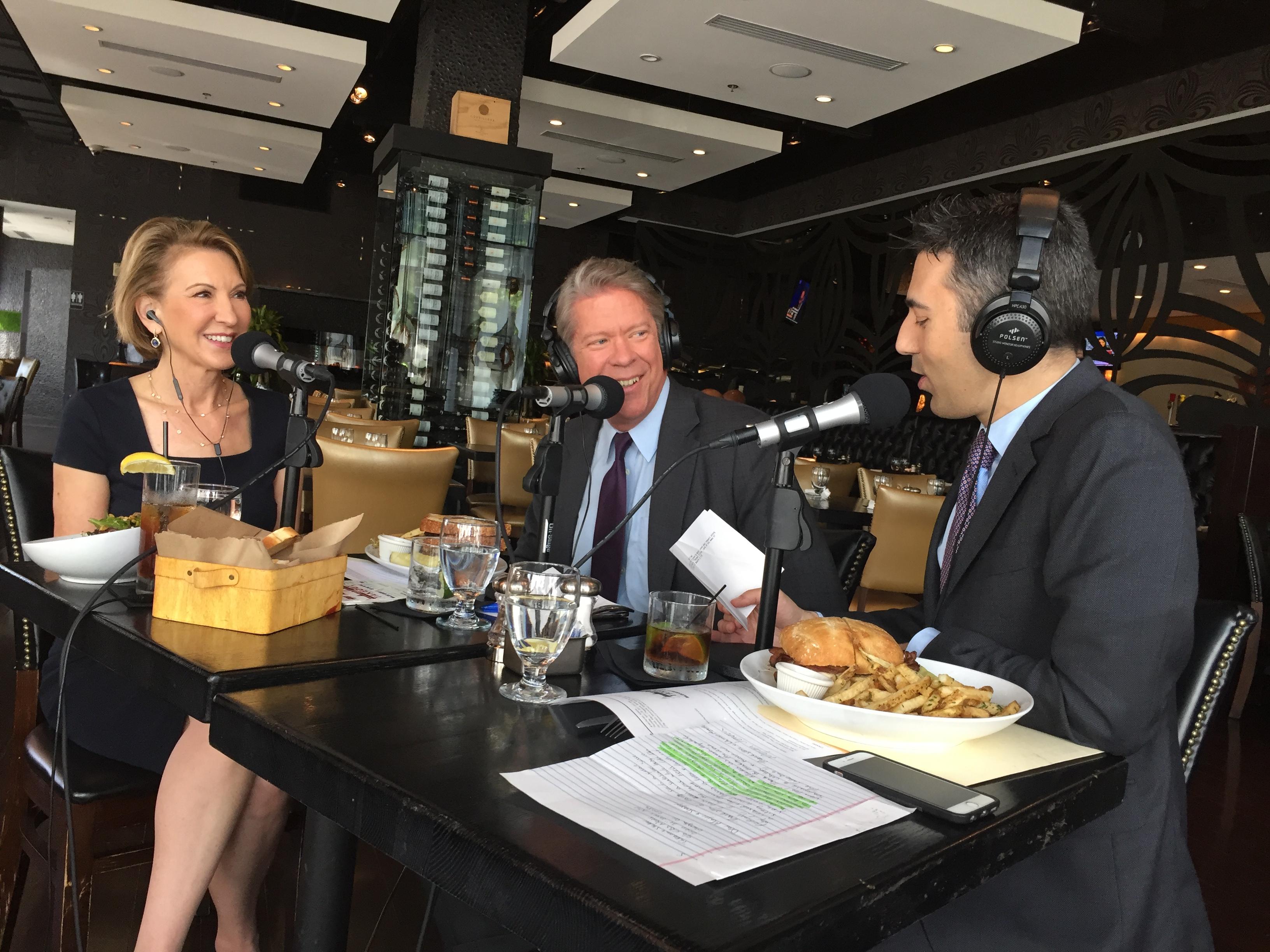 Fiorina: Trump's not likely to release tax returns, so move on
Carly Fiorina thinks Democrats need to get over the fact President Trump will likely not release his tax returns.
"Look, I think Donald Trump should have released his tax returns, but I'm also practical. I don't think he's going to," the former Republican presidential candidate said on the latest episode of The Takeout podcast. "And so for the Democrats to take themselves out of that when they supposedly have had an appetite for tax reform for at least a decade, I think doesn't get the people's work done."
Fiorina told podcast hosts CBS News Chief White House Correspondent Major Garrett and Political Director Steve Chaggaris she is "very disappointed" that Democrats, in her view, have "already declared that they're not willing to work on tax reform unless he releases his taxes."
Just this week, Senate Minority Leader Chuck Schumer (D-NY) told CBS News any tax reform proposal Mr. Trump makes would spur questions about whether the provisions would benefit the president, personally, or the country.
"It's going to make it much harder to pass tax reform with the president not releasing his tax returns because everything he proposes, people will say, I wonder if he's doing it for the public, or for himself," Schumer said.
Over a lunchtime menu of beet salad, gourmet grilled cheese sandwiches and duck fat fries at D.C. restaurant Station 4, Fiorina also explained why she "wishes" the president would get to tax reform quickly.
"It's the single greatest lever to grow the economy," she said.
And while Fiorina believes President Trump has been able to effectively communicate with voters across America, she doesn't find Twitter to be a suitable platform for international dialogue.
"I think diplomacy over Twitter is a really bad idea," she said, pointing to Mr. Trump's tweets on China and North Korea, and the administration's handling of the confusion surrounding the whereabouts of the U.S.S. Carl Vinson.
"I think it's important to be pretty precise with our words when it comes to North Korea and particularly in Asia where saving face is such an important part of the culture."
For more from Fiorina's conversation with CBS News Chief White House Correspondent Major Garrett and CBS News Political Director Steve Chaggaris, listen to "The Takeout" podcast, available on iTunes, Google Play, Stitcher and CBSNews.com. And follow "The Takeout" on Instagram, Facebook and Twitter: @TakeoutPodcast.
Producers: Arden Farhi, Nick Fineman

Show email: TakeoutPodcast@cbsnews.com

Twitter: @TakeoutPodcast
Instagram: @TakeoutPodcast
Facebook: Facebook.com/TakeoutPodcast
Thanks for reading CBS NEWS.
Create your free account or log in
for more features.