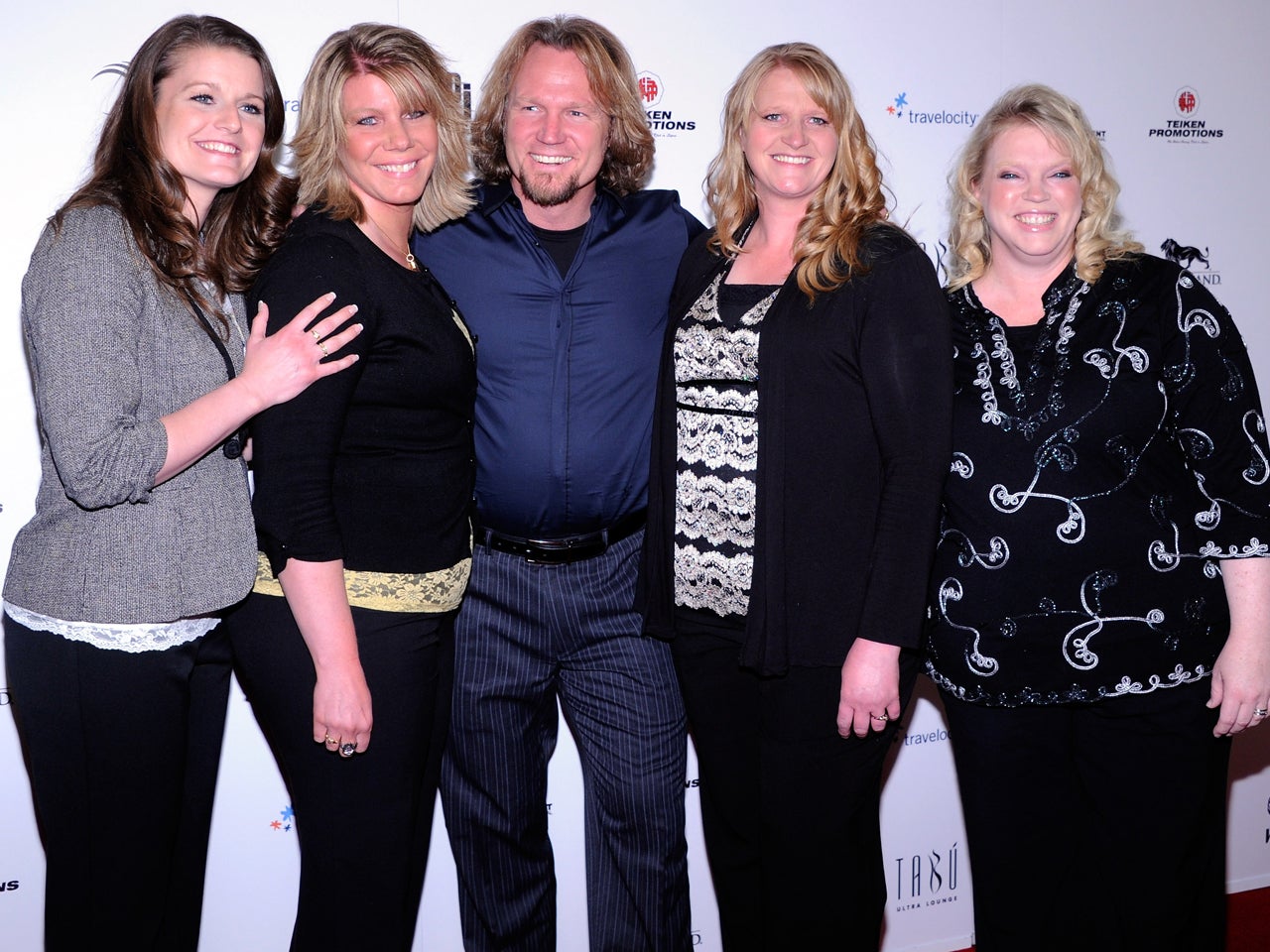 Federal court hears "Sister Wives" lawsuit
SALT LAKE CITY A federal judge heard arguments on whether Utah can prohibit plural marriage but issued no immediate ruling in a lawsuit by the stars of the reality show "Sister Wives."
Kody Brown and his four wives claim the law is unconstitutional. The family fled Utah for Las Vegas last year under the threat of prosecution. They did not attend Thursday's hearing in Salt Lake City, leaving arguments to a constitutional law professor.
"The Browns wanted to show people that a plural family is not a monstrosity," said Jonathan Turley of The George Washington University. "They don't commit collateral problems."
Turley said the Browns' only sin was opening their family to the TLC hit series, which drew the attention of Utah authorities.
"The state is saying if you didn't do this TV show, you wouldn't have a problem," he said. "They have a right to free speech and are being prosecuted for it."
The hearing dealt with the legalities of due process and freedom of association.
U.S. District Judge Clark Waddoups peppered a state lawyer on why he shouldn't throw out Utah's bigamy law. It's stricter than the laws in 49 other states -- most of them prohibit people from having multiple marriage licenses. Utah makes it illegal to even purport to be married to multiple partners or live together.
What if Kody Brown kept separate households for each wife, or was just having affairs, the judge asked.
"That would not be polygamy," said Assistant Utah Attorney General Jerrold Jensen.
Yet Jensen argued Utah's unique history of polygamy for more than 100 years has made victims of thousands of girls forced to marry as young as 13, and caused rampant child abuse, with boys "kicked out on the street" to reduce competition for older men seeking multiple brides. He said the state has an interest in preventing social harm.
Waddoups said the Browns' 17 children are irrelevant to the case, and Turley argued that sex and child abuse was just as common in monogamous families.
Waddoups challenged Jensen on whether Utah was cracking down on a religion. Most polygamists in the state call themselves fundamentalist Mormons, although The Church of Jesus Christ of Latter-day Saints renounced polygamy more than a century ago.
"Every state in the nation has these laws -- and not every state has Mormon polygamists," replied Jensen, who argued that bigamy was not merely adultery. "I'll tell you what makes it different -- the harm to women and children coming out of a polygamous relationship. We have a history of it in Utah -- stories in the thousands."
Turley said Utah has to prove the harm of polygamy, not assert general statements. He argued the exile of young boys was a myth and that Utah was trying to enforce morality.
"We're asking for what Justice Brandeis called the most important constitutional right, the right to be left alone," Turley said, referring to Louis Brandeis, who served on the U.S. Supreme Court from 1916 to 1939.
Thanks for reading CBS NEWS.
Create your free account or log in
for more features.